Amitabh Bachchan's great seven movies based on real-life incidents
Since his debut, Amitabh Bachchan has been associated with mainstream masala entertainers. During his early years, he mostly worked in commercial films. But since his new avatar in his second innings, Amitabh has carefully chosen film scripts and has been part of several critically acclaimed movies and also earned 3 national awards for best actor in the past one decade or so. As far as I know, in a career close to 5 decades completing almost a double century movies, he has been a part of only 7 movies inspired from true lives, real life characters or events. Correct me if I am wrong. Do you know which these movies are?
Abhimaan (1973) – The movie was released soon after the marriage of Amitabh Bachchan and Jaya Bhaduri, and many of the events connected to their life as new-wed couple as well. Though it was rumoured to be based on their real life, actually Abhimaan was inspired from the life of then couple – Ravi Sankar and Annapurna Devi, the celebrated sitar maestros who have gone through a troublesome marriage, egos and later resulted in separation. The movie directed by Hrishikesh Mukherjee was critically well-acclaimed and a commercial successful venture.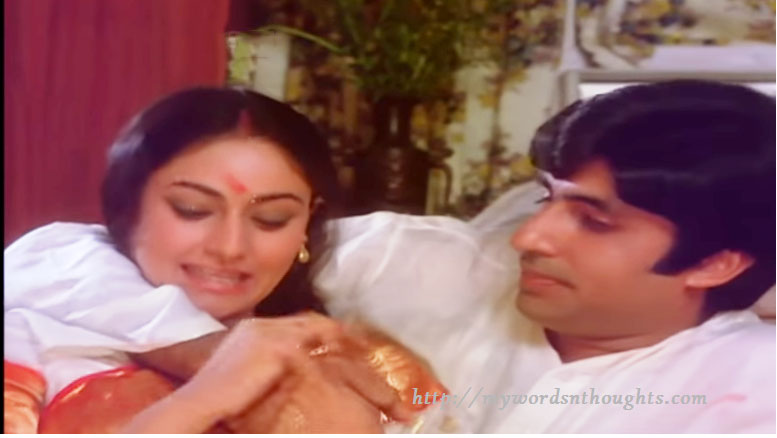 Deewar (1975) – The movie played a significant role in establishing Amitabh as the superstar of Bollywood. The film was loosely inspired by the real-life of gangster Haji Mastan, apart from Dileep Kumar starrer, Ganga Jamuna. Later he used Haji Mastan's mannerisms and body language to portray yet another blockbuster, Don.
Don (1978) – The movie was not based on real life incidents. It was purely a commercial entertainer. But Amitabh has later revealed that he tried to imitate the body language and dialogue delivery style of celebrated don, Haji Mastan for this film. There were a lot of hardships behind the making of this film, which was a huge blockbuster. Click here to know its background story.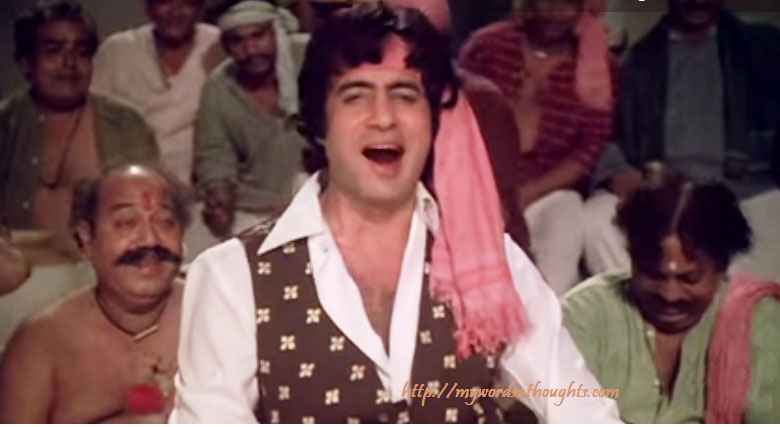 Silsila (1981) – This romantic drama directed by Yash Chopra still invites a lot of debates and discussions, though it's 35 years old. The romantic linkup of Amitabh and Rekha has been one of the most talked rumours since early 1980s, and it has not lost its freshness still now.
When Amitabh Bachchan, Jaya Bachchan and Rekha were together featured in a single film, and the movie's script fell very much in lines with the real-life problems between the three going on, many might have wondered, 'how this movie actually happened?'. It's still a mystery. Anyways, only a few actors receive opportunity to play themselves and their personal lives onscreen, and hats off to these three leading actors.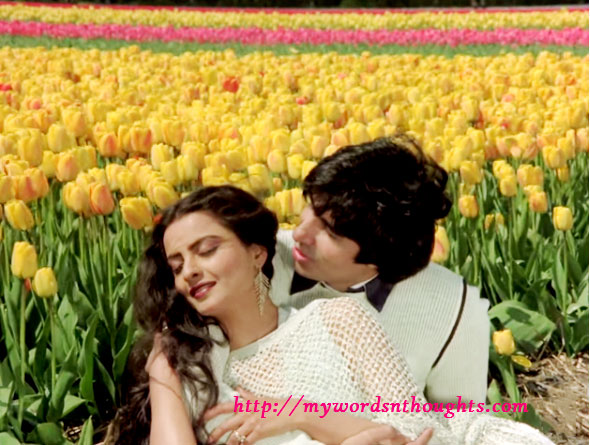 The movie also put an end to the glorious era of Amitabh Bachchan when he used to pair with both actresses in lead heroines, during their younger days. It took two decades for Jaya to work with her husband in Karan Johar's dream project, Kabhi Khushi Kabhi Ghum, which starred Bollywood's three big star pairs belonging to three generations in a single frame.
Black (2005) – Among all his movies where he portrayed a real life character only 'Black' gave him National award for best actor. Also read: Actors who earned National Award for biopic movies. The movie directed by Sanjay Leela Bhansali drew inspirations from life and struggles of Helen Keller. When Rani Mukerji enacted the role of Helen onscreen, Amitabh played the role of her teacher who played a significant role in fulfilling her dreams. The actor also received two Filmfare awards for this film. Also read: Bollywood roles which received both Filmfare best actor and critics' choice awards.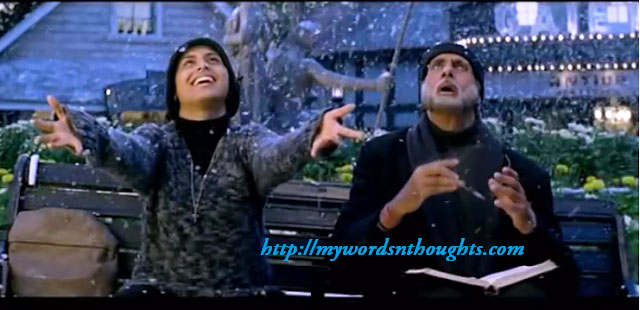 Shootout at Lokhandwala (2007) – This action crime film directed by Apoorva Lakhia was based on 1991 Lokhandwala Complex shootout happened between gangsters and Mumbai Police, a time when Mumbai police gunned down many dons and almost cleaned Mumbai city. Amitabh played the parallel lead role of lawyer Dhingra in this film. The movie was a commercial hit.
Sarkar (2005) – Before I conclude I would like to mention one more film in the list. Though Ram Gopal Varma has publicly denied that his 2005 gangster film is based on the life of Bal Thackeray, many have refused to believe the same. The movie also got inspired from Hollywood's celebrated movie, Godfather. The movie was a roaring success at box office too.
It's just a strange co-incidence – all the movies listed above were commercially successful and met with critical acclaim too, though Don and Deewar are best known as a masala entertainer (both characters linked to Haji Mastan). Quite interesting! It has been one decade since Big B portrayed a real-life character onscreen, and we, Amitabh fans are eagerly waiting for it.
Read a few more articles about the biggest star of Bollywood ever. Here is the page link. Click on the images to read corresponding article.
(Visited 897 times, 1 visits today)