Abida Rasheed – Entrepreneur, home chef and food vlogger
Abida Rasheed is a successful businesswoman, entrepreneur, home chef and food vlogger from Kozhikode. She owns the condiment brand, A. R. Foods, and she owns a popular food vlog in Youtube too.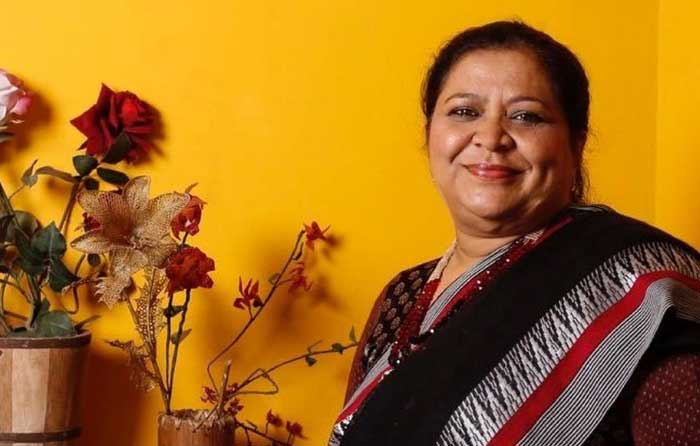 Abida was provided good education by her parents
Abida Rasheed hails from Kozhikode. During old times Muslim girls of Malabar were not provided with good education and they were married off at a very young age. She was the youngest of three girls and had one brother too. Their father C. P. Adam provided them good school education and Abida got opportunity to study in a boarding school in Ooty which helped her to improve her English skills, while her elder sisters were married off early.
Abida also completed her college education. She completed BA literature from Providence College, Kozhikode, and then business management diploma from Kothari's College, Chennai. She married Rashid, a resident of Kannur at the age of 23 and moved to Saudi Arabia.
Those days there were a lot of restrictions for women in Saudi Arabia, they can't go out alone and she got bored spending time inside home. So she convinced her husband to move back to India. Thus after one year, the couple moved back to India and started business.
They started Sari Sellers in 1987
They started a textile shop, Sari Sellers in the outskirts of Kozhikode city and because of their hard work, their business flourished. While Rashid interacted with customers, Abida took care of monet transaction. Rashid also made a lot of deep research and they provided quality stuff. Their children also became well settled, and they constructed a good home in the early 2000s.
They had a dull phase in business, and their profitable venture started making heavy losses when new textile shops came in the same location. Also, when the owner of their rented textile building asked them to move out, their worries doubled. Though they were willing to pay more, the owner wanted the building to be vacated, and it led to a legal war.
To add worries, Rashid was detected with lung cancer and it was at its final stage. They went through painful chemotherapy days those days, and financially were weak too. They borrowed money from wherever they can, but it was not enough. As nothing can be done, they took Rashid to home and after three-four months he took his final breath.
The real fight of Abida Rasheed began there
She started travelling to Bangalore and Kolkata alone, and tried her best to start a business somewhere. For 1.5 years after Rashid's death, Abida fought a lonely battle and finally decided to leave the shop. She sold a piece of land, paid off some liabilities and started a small textile shop along with coffee shop at Kozhikode beech. In three months, it became a profitable venture. But during pandemic, the shop was shut down.
It was not practical to start sari shop after pandemic. But she continued with her restaurant business and also started a new curry powder company, M. R. Foods. This attempt was successful and she started online business too, along with her catering business. When she decided to start Youtube channel many people discouraged her. But through her videos, now she is a familiar face among Malayalis. She introduced many traditional Malabar dishes to Malayalis and also gave food tips.
Now her children are well settled and they are all into family business of catering. Abida is a strong example and true inspiration how to fight back when life reserves us unexpected packages of surprises in twists and turns of life journey. A big salute!