A brief note on elephant stories which ruled Malayalam screen
Guruvayur Kesavan – The movie with elephant name Guruvayur Kesavan as the central character has just completed 40 years of its release. Elephants form an integral part of Kerala culture, where they are used for festivals and cultural events. Perhaps Kerala is the only state which owns fan clubs for elite elephants which take part in local temple festivals. Elephants have played supporting character roles in many Malayalam movies. So through this column, let us discuss a few such movies where elephants played a major role in film script.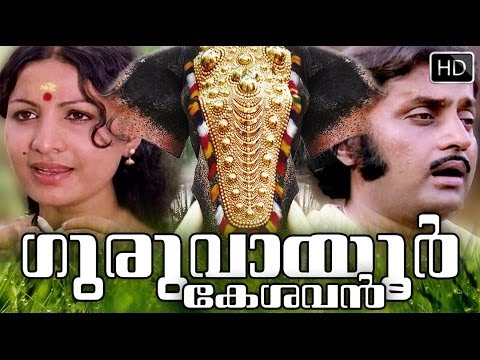 It's 40 years since Guruvayur Kesavan got released
We have watched many stories on big screen where elephants play the lead role or characters with equal importance of lead actors. In many films, they also essayed supporting roles, which play a significant role in film script. Guruvayur Kesavan is the first Malayalam film, where an elephant played protagonist role. The film directed by Bharathan was scripted by Puthur Unnikrishnan and N. Govindankutty. Puthur Unnikrishnan wrote the original story. The film was produced by M. O. Joseph and released in the banner Manjilas. The movie released in 1977 starred Jayabharathi, Soman, Usha Kumari, Adoor Bhasi, Bhahadur, Shankaradi, Paravur Bharathan and Sukumari in major roles.
The movie was a biopic of Guruvayur Kesavan, an elite elephant belonging to Guruvayur temple which died in 1976. The elephant is believed to have divine power. The movie was released one year after his death. The songs composed by Bhaskaran stand close to the movie script and have been tagged as 'evergreen' by music fans. Madhuri's Ennenikku Pottukuthaan and Yesudas' Ushaakiranangal are evergreen classics. Nayarambalam Sivaji played the role of Guruvayur Kesavan in this film, and the movie also played a magnificent role in keeping memories of Kesavan alive in Malayalis' minds forever.
Other major elephants of Guruvayur including Gopinath faced camera for this movie, which told the story of their beloved companion. The film was shot in Guruvayur and temple premises. Adoor Bhasi played the role of Achuthan Nair, the main mahout of Kesavan and Oduvil Unnikrishnan as second mahout Mani Nair. The movie was released on 1977 November 17.
Sindooracheppu – The first Malayalam movie depicting the bond of elephant & mahout on screen
Sindooracheppu movie, starring Madhu & Jayabharati was released in year 1971. Interestingly the movie was directed by Madhu, who played the lead role of a mahout too. In this movie, a tusker also played an important character role, and the movie is all about a bond between mahout and his elephant. The movie included some evergreen hits like Omanale Kandu, Thambraan Thoduthath etc. It's a co-incidence that Jayabharati played lead role in this movie, and a few years later in Guruvayur Kesavan – The single biopic of elephants on silver screen. The movie had a tragic end where the elephant kills Jayabharati character.
Elephants played small and major roles on big screen later
Apart from song sequences, elephants appeared on silver screen in Malayalam movies. The elephant which learns to sprinkle rose water in Godfather, Hindi native elephant in Gajakesariyogam and female elephant Lakshmi in Jayaram's Pattabhishekam entertained audience a lot. Aana Alaralodalaral is an upcoming release starring Vineeth Sreenivasam.
Prayikkara Pappan with Murali as lead actor and Manoj K. Jayan's Sammaanam told the story of elephant love. The bond between a child and elephant is told in the movie, Aanakkorumma, released in 1980s. Jayaram frequently appears in elephant movies. Pattabhishekam is the most popular one. He appears as Chendamelam artist in many Malayalam movies, where elephants also play supporting roles. In Thiruvambadi Thampaan, he plays the role of supplier of elephants to temple festivals.
The screen presence of elephants is well noticed in mythological films like Chottanikkara Amma, Sabarimala Sree Ayyappan etc. There is one film with title Aana in Malayalam cinema. Renjth's Leela starring Biju Menon is one of the recent releases, where elephant plays a major role. Malayali audience has always loved elephant stories. When it's temple festivals depicted on screen, caparisoned elephants are must.
Cochin Haneefa in Narendran Makan Jayakanthan Vaka, Jagadish in Gajaraja Mantram and Salim Kumar in Raappakal played mahout roles. Jagadish played the lead role while the rest two appeared in supporting roles. Elephant which comes to pull road roller in Mohanlal's Vellanakalude Naattil and elephant which was brought in parking area in Mammootty's Thuruppu Gulaan entertained audience a lot. Jaya Surya's satire comedy Punyalan Agarbatis was a huge hit at box office, where the lead character Joy Thakkolkaran wants to make incense sticks from elephant dung in business scale. Its sequel has already hit theatres.
While updating this post in May 2023, Arikomban is in limelight, and as per latest buzz, a biopic titled "Arikomban" is in making.
Images: YouTube Screenshots
Read a few more articles on elephants and elephant festivals, deeply linked with the daily life, culture and customs of Keralites. Here is the page link. Click on the images in the gallery to read