What are the best combos or accessories for red colour costumes?
Red is widely regarded as a royal colour, and many of us love to choose it for special events. For an Indian Hindu bride, red is mostly chosen for wedding dress. That's the importance of red, which is widely accepted as a strong, bright and vibrant colour. Does red suit all occasions and all ages? What accessories can be used with red? As red is widely regarded as a very strong shade combinations should be chosen wise. Here I suggest a few.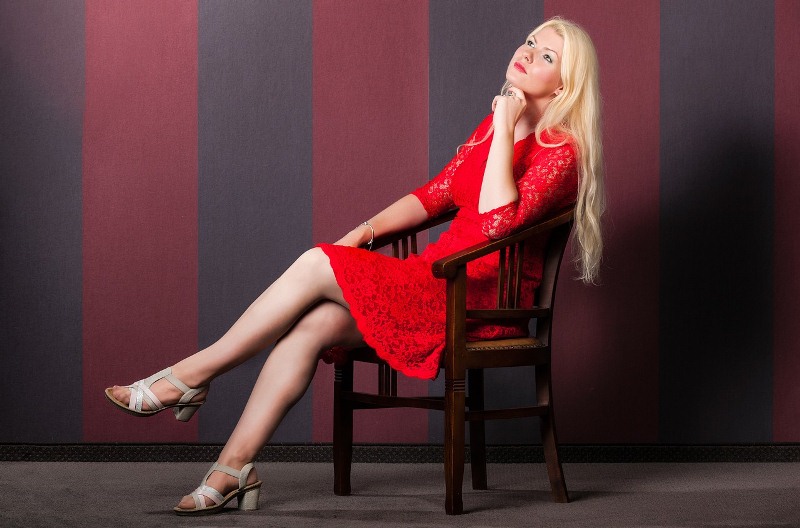 While using silver or golden jewel tones with red costumes, antique and dull shades should be chosen. Red-golden combinations give an Indian look. For occasions like Christmas, a combination of red, white and green keeps in air the Christmas spirit. Such an amazing combination suits our Independence/republic celebrations too.
If you want to stay in limelight in red tone, you can highlight yourself by choosing less seen shades of red or embroidery with similar shades. If you have decided to give a minimalistic look, choose red costumes and red lipstick too. Re-assure that red shade of costumes and lipstick matches perfectly.
Choose accessories in natural/nude shades
Red shade itself is royal. If you have chosen red dress for an occasion, accessories should be nude shades to highlight the red colour. You should be confident enough while choosing red as your theme. Otherwise your body language and dressing style may not get connected easily.
Can red suit older people?
Red linen sari is elegant for all people, irrespective of age. But use minimal makeup and simple accessories only. Never choose a loud hand bag too. If so, you can achieve beauty with elegance in different shades of red.
What accessories suit red costumes most?
While using red-silver combination costumes, avoid bright shaded accessories. For plain sari, use antique gold or silver jewellery to add style statement. Red combination with red dress is trendy. Single stone ornaments form best combo with red dress.
Tips for wardrobe
1. Red colour is bright and vibrant. But red colour of dress can go during normal wash, sweating etc very easily. Add a spoon of vinegar to the water used for washing red clothes, to reduce the loss of red dye.
2. Never dry red or bright shaded clothes under direct sun.
3. Black-red combination suits almost all occasions and gives an elegant look too.
4. In red anarkali gown, thread or self-colour work is very attractive.
5. Use neat hairdo while choosing red costumes. It adds attraction to face, comparing with unlock hair.
Image source: Pixabay
Read a few more articles on ornaments & accessories, related to trending fashion. Here is the page link. Click on the images in the gallery to read
(Visited 208 times, 1 visits today)