Top 5 Popular Music Directors of Bollywood All Time
Bollywood music is closely associated with Bollywood films, and it's not possible to imagine Bollywood films without music. Over the decades many music directors have given significant contributions in the growth of Bollywood music. A few of them are extremely talented while a few became popular. A few lucky artists got opportunity to become both – talented and popular. Who are the most popular music composers of Bollywood all time?
Please note, it's not based on the real talent of composers, but based on the popularity among music fans.
Madan Mohan was one of the highly talented music composers of his time. But his songs gained extreme popularity after he has gone. Yes, there are many highly talented music composers like Kalyanji-Anandji who gave some wonderful melodies to Bollywood, but never remained in spotlight unlike his contemporaries. Many highly talented music directors like Naushad and S. D. Burman led a very simple life, yet fully engaged with their magical tunes.
It can be noted that music directors who grabbed public attention easily are those who gave importance to western tunes, folk music and fast numbers, than creating tunes on classical music. Yet these talented musicians have also created tunes inspired from pure Indian classical music. Through this article, I would like to focus on those top 5 music composers of Bollywood who achieved celebrity status.
Rahul Dev Burman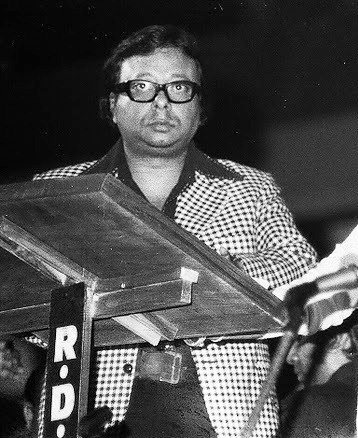 Undoubtedly R. D. Burman is the most celebrated music composer of Bollywood film industry. Only one music director has been able to achieve the popularity benchmark created by R. D and it's none other than A. R. Rahman. Among the music composers of yesterday, R. D enjoys a special status among youngsters too, and remixes of his compositions are well-received by youth too. His compositions of 1970s are youth-targeted and he was able to connect with younger audience with the right chord. That's the reason why many of his songs composed 40 or 50 years before are still popular.
Though R. D created some melodious tunes in the 1960s, he rose to stardom with the fast numbers of Aradhana in the late 1960s, when he recorded its most popular solos with Kishore Kumar in the absence of his father. Soon after the release of Aradhana, Rajesh Khanna rose to stardom and became the first superstar of Indian cinema. When Rajesh Khanna's films turned huge blockbuster hits, its songs composed by R. D also became instant chartbusters and R. D enjoyed a celebrity status after that. Though fast tracks of R. D are more popular, he surprised music fans with his popular classic compositions of Amar Prem, Parichay etc.
A. R. Rahman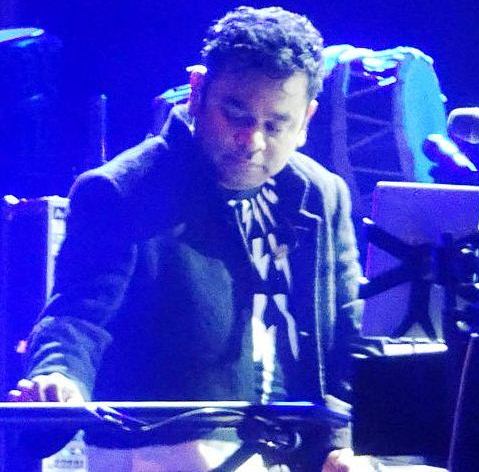 The most celebrated music composer of Indian film industry in the past two decades, he rose to international fame with the songs of Slumdog Millionaire. Though he has been associated with Hollywood projects since late 1990s, Slumdog Millionaire is one single project which made him an international celebrity. Rahman made his film debut with Roja in 1992, and its unique tunes is regarded as a landmark in Tamil and Indian film industry. He never turned back, and he composed some wonderful tunes in Tamil film industry. Many of his movies got dubbed to Hindi and Telugu audience, and thus his songs got more exposure. Though Rahman debut Bollywood only in 1995 through Rangeela, he was already a known music composer among Bollywood music fans through the tunes of Bombay, Roja, Humse Hain Muquabla etc.
Through the finest tunes of Bombay, Roja, Rangeela, Dil Se, Taal etc he conquered millions of Indian music fans in the 1990s itself, and with early 2000s he rose to stardom through the tunes of Lagaan, Saathiya, Pukar, Nayak etc. A few of those songs were earlier released for his Tamil film works. Rahman exposed the singing talents of many new voices, whom he introduced to music scene, and he composed romantic tracks, dance numbers, Qawwalis, prayer songs, sad songs etc. His choice of orchestra also made him distinct among his contemporaries, and definitely he is the most celebrated music composer of present times. It's to be noted that he has never learnt classical music, yet through his compositions he proved – he is a genius. Also read:
Top 10 Hindi Albums
and
Top 60 Bollywood tunes of Rahman
.
Shankar-Jaikishen
Definitely the most talented music composers produced by Bollywood, they enjoyed celebrity status equal to Bollywood stars in the 1960s. Highest paid music composers of the time, they revived the film career of Shammi Kapoor through the songs of Junglee. They gave the most popular songs of Rafi and Lata in the 1960s, and regularly composed music for Raj Kapoor, Shammi Kapoor and Rajendra Kumar movies in the romantic era of 1960s. They were also associated with many social dramas of Raj Kapoor in the 1950s.
Most of their tunes were a fusion of Indian and western music, and this style helped them to gain popularity among music fans. Their music compositions are counted among the top evergreen classics all time, and it's not an easy task to list 5 or 10 of their best albums. Also read:
Best 10 songs composed by SJ for Shammi Kapoor
Laxmikanth-Pyarelal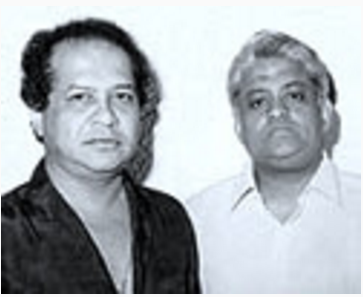 One of the highly talented music duos of Bollywood, they remained active in the industry from early 1960s till mid-1990s, and their career was stable throughout this period except the last few years. Only a few music directors have been able to stay so for a long period. They rose to stardom in the 1970s. They created many wonderful melodies in the 1960s too. They own the record of maximum nominations at Filmfare awards, and many of their songs are still popular.
They worked with top film directors of the time, and contributed many memorable hits to Rafi, Lata and Mukesh. The bhajan from 'Satyam Sivam Sundaram' is a testimony of their grip on classical music. Yet they mostly focused on folk tunes and semi-classical. Also read:
Top music composer duos of Bollywood
.
Nadeem–Shravan
The celebrated music duo has been instrumental in bringing back melody to Hindi music scene in the early 1990s. Aashique remains one of the top melodious Hindi albums all times. With a series of melodies for Saajan, Phool Aur Kaante, Deewana, Dil Hai Ki Manta Nahin, Sadak and Sapne Sajan Ke, the duo restarted a trend of melodies in the first half of 1990s. 1980s can be termed as the worst era of Bollywood melodious when public too was in demand of disco numbers. With the rise of Nadeem–Shravan in the early 1990s, they put a strong end to fast tracks, and thus began a new era of sweet melodies. Other music directors too followed the same suit and many great compositions were born in that period.
Also please go through my gallery of miscellaneous posts of Bollywood music, Here is the page link. Click image links to read.
(Visited 1,248 times, 1 visits today)