Top 15 Soulful Melodies Featuring Kareena Kapoor
Kareena is one of the top actresses of Bollywood for the past 16 years and many of her movies are ranked topped among the highest grossers of Bollywood. Obviously she has been a part of several chartbuster songs since new millennium. Though she is most popular for her dance numbers, she has been featured in several romantic and soft songs too. Though fast tracks catch attraction first, slow tracks achieve popularity slowly and stay in the mind of melody lovers for a long time. Most of them belong to romantic and heart break songs categories. Have a look.
1. Kyon Phoolon Ki from Kambaqt Ishq – The movie got noticed for its catching fast numbers before the movie got released. However this sad song gained the status of a popular melody after the movie release. The movie featured a solo version sung by Shreya Ghoshal and the album also included a duet version by Shaan & Shreya Ghoshal. Music was composed by Anu Malik, and the movie was a semi-hit at box office.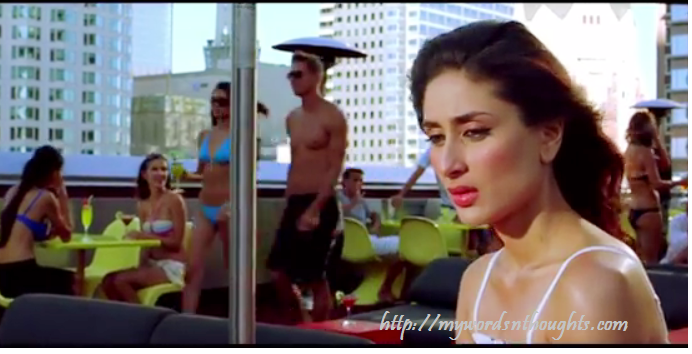 2. Title track of Kyon Ki– The movie marked the beginning of a successful pair of Bollywood – Salman Khan and Kareena Kapoor. Though the movie directed by Priyadarshan fell below expectations, its melodious songs composed by Himesh Reshammiya hit top charts. Dil Ke Badle Sanam is a popular duet featuring Kareena and Salman Khan.
3. Mere Humsafar of Refugee – The romantic track from Kareena's debut film is popular for its meaningful lyrics also. The movie also included soft romantic tracks like Taal Pe Jab and Aisa Lagta Hai.
4. Tum Se Hi of Jab We Met– The most melodious track of the film, this soothing song was sung by Mohit Chauhan. Jab We Met – is regarded as Kareena's best performance up-to-date. The movie also included soft numbers – Hum Jo Chalne Lage and Aaoge Jab Tum. Aaoge Jab Tum was composed by Sandesh Shandilya and sung by Rashid Khan. Rest of the songs were tuned by Pritam.
5. Falak Tak Chal of Tashan – Her pairing with Akshay Kumar is successful in Bollywood. Though this movie was a huge flop at box office, this particular duet is still loved by music fans.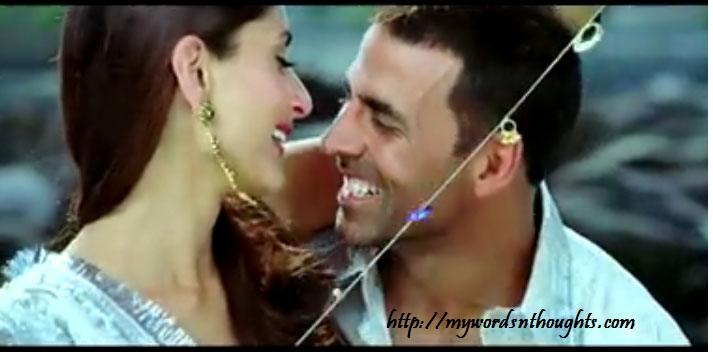 6. Teri Meri Meri Teri of Bodyguard – Needless to say, it's one of the top romantic songs featured on Kareena Kapoor. Music was composed by Himesh Reshammiya, and sung by Rahet Fateh Ali Khan and Shreya Ghoshal.
7. Bhare Naina of Ra One – The movie got noticed for the dancing number 'Chammak Chalo'. But this heart-touching sad song definitely worth a place in my list. The song was composed by Vishal-Shekhar and sung by Nandini Srikar. Music composers also provided additional vocals. The song has strong classical music base.
8. Kasam Ki Kasam of Mein Prem Ki Kahani Hoon – This soft song was composed by Anu Malik and south Indian playback singer Chitra nailed it perfectly. It's one of the best Bollywood songs of Chitra's career, the singer who owns the record of maximum award at National Film Awards in the Female Playback Singer category. The movie included several soft songs sung by Chithra.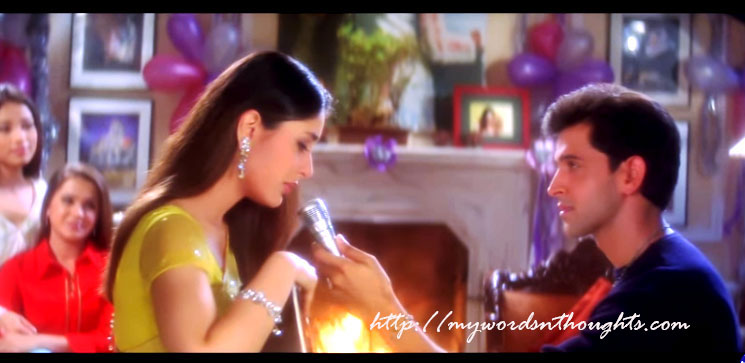 9. Bhage Re Mann of Chameli –

Chameli

was a major breakthrough of Kareena's professional career and this solo track is simply breath taking. Sunidhi Chauhan rendered her voice for this rain song.
10. Raat Ka Nasha of Asoka – This soft number was sung by Chitra, and one of the early chartbuster songs of Kareena's career. Kareena was paired with Shah Rukh Khan for the first time in Asoka, and the movie was unsuccessful at box office. The movie also included melodious tracks – Roshni Se and San Sanana.
11. Jiya Laage Na of Talaash: The Answer Lies Within –

The song became an instant hit with the magical voice of

Sona Mohapatra and Ravindra Upadhyay, and powerful lyrics penned by Javed Akhtar. Music was composed by Ram Sampath.
12. Shukra Allah of Kurbaan – Kurbaan got released when Kareena Kapoor and Saif Ali Khan were dating. It's the top romantic song of the album, and one of the best romantic songs pictured on Kareena.
13. Aankhen Band Karke of Aitraaz – All the songs composed by Himesh Reshammiya were extremely popular. One of the finest albums of the composer's career, the album was a unique blend of both slow pace and fast numbers. The movie also included a sizzling track.
Read more
.
14. Rabba Mere Rabba of Mujhe Kuch Kehna Hai – Only her second release, Mujhe Kuch Kehna Hai was Kareena's first hit. This soulful melody expressing the agonies of untold love was sung by Sonu Nigam. Music was composed by Anu Malik.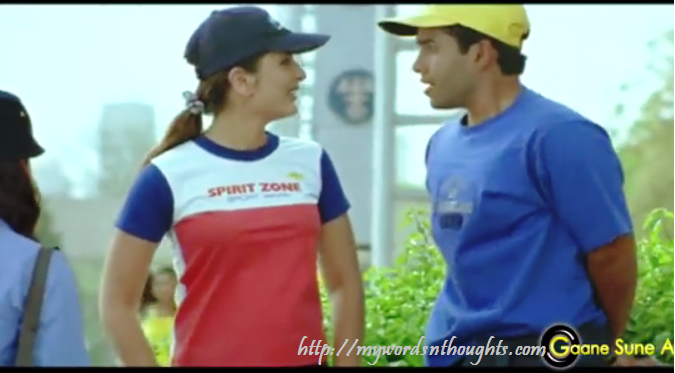 15. Teri Meri Kahani of Gabbar Is Back – Known for her successful association with Akshay Kumar, she played a vital cameo role in Gabbar Is Back. The song was a huge chartbuster. Arijit Singh and Palak Muchhal rendered their voice for this lovely duet.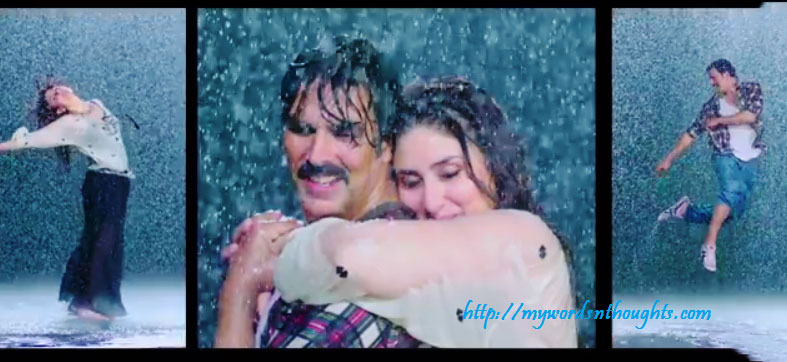 Read a few articles on Kareena Kapoor

– One of the most celebrated stars of new generation cinema. Here is the page link. Click on the images to read.