Sunil K. Dutt – Photographer and photojournalist who chronicled Mother Teresa's life and death
Sunil K. Dutt alias Sunil Dutt is a veteran photographer and photojournalist from Kolkata with more than 5 decades of experience in this field. He chronicled the life and work of Mother Teresa's last three decades since late 1960s, which shot him to instant fame. He also chronicled his hometown – Kolkata city as well, at different times and decades and in various moods and colours. His path-breaking work on Kolkata life and culture is worth praises. He also released many photographic collections as pictorial books. Apart from India, many of his photographs have been published in international magazines and journals and he is a recipient of numerous honours too.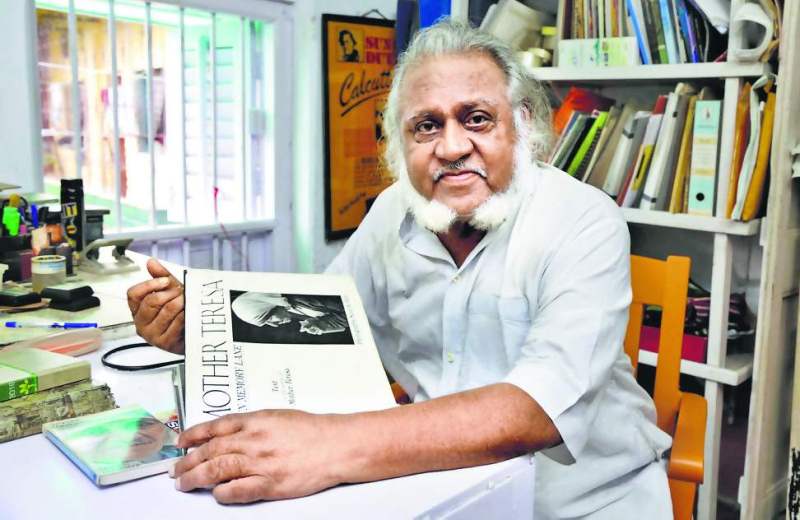 The celebrated photographer Sunil Dutt was born in Kolkata, then known as Calcutta in 1939. After studies he started his career as a columnist for different magazines. He was once advised to add photos to his articles make them attractive by publishers of magazine Gharani, and that's how he brushed with photography for the first time. Slowly he got attracted to the world of photography and completely switched to the new profession.
He also started working as a photojournalist. His career got a major turning point when he was appointed to take Mother Teresa's photographs by the editor of Junior Statesman. Since then, till the death of Teresa he documented her life through his camera work. His published pictorial books include – Mother Teresa – Down Memory Lane, Robir Aloy Alokchitro, Amay Gach Kore Dao, Durga Puja etc. He is a recipient of numerous honours including Christopher Award from New York in 1971.
Sunil Dutt – Some interesting and less-known facts
1. He regards Swami Vivekananda as his true inspiration.
2. He is best for known for chronicling Mother Teresa's life and death.
3. His photos were featured in the book – Mother Teresa – Something Beautiful for God, the first book written about her.
4. His lens has captured former British India capital, Kolkata by his unique frames. Many streets, street corners, tea stalls and bylanes of Kolkata city at different points of time have been featured in his photographs. He took photos of nooks and corners of his home city.
5. His name was listed in the "Top 10 photojournalists of the world" by Photographic Society of America in 1987.
6. In 2018 Abundant Art Gallery of London and Maya Art Space of Kolkata hosted A Walk in Time, a compact exhibition of his photographs of Mother Teresa as well as Kolkata. It featured 43 of his best photographs from a collection of 25K works.
(Visited 373 times, 1 visits today)