Sparking tips for sparkling hair
Thick lock of black hair is the dream of every girl. If you take care of your hair spending a little time, it's definitely possible. Hair's health is directly linked to how we take care of it. Please check my hair care page here. Here I provide a few simple tips that can definitely help you for improving the health and glow of hair and scalp.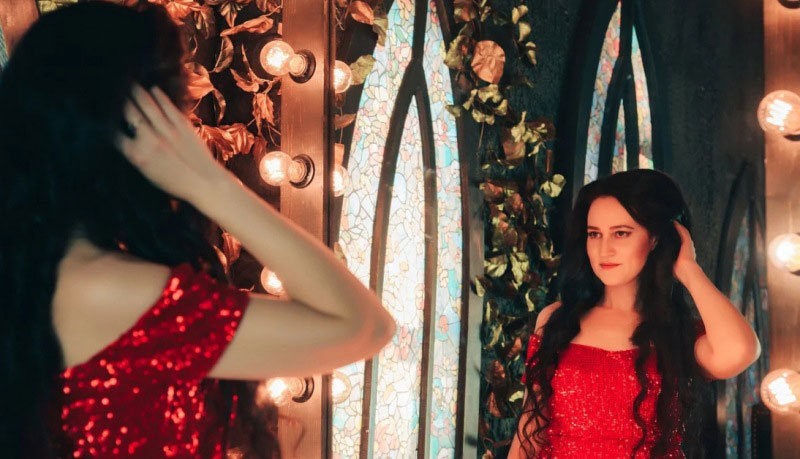 Some important tips for sparkling hair
1. Soon after bath, give a little time to your tangled hair. Use a thick wooden comb for this purpose. You can also choose a good quality brush to brush your hair. If you use hair brushes of low quality, it results in hair loss.
2. Never use comb on wet hair. It can lead to hair fall.
3. Occasionally apply white yolk on your scalp. Leave it for 10 minutes or half an hour before you bath. Egg white is a good conditioner and is good for hair health too. Protein content of egg white can block hair fall.
4. Make a fine paste of fenugreek and black gram daal and apply on hair. It retains health of hair.
5. If your hair is of dry type, avoid shampoo as much as possible. Natural 'Thaali' using leaves like hibiscus etc is the best option.
6. Take one cup milk and put 4 gooseberries in it overnight. Next day make a fine paste and apply on your hair. Wash after 1 hour to get shining, sparkling and healthy hair.
7. Mix 1 big spoon of lemon juice with 2 big spoons of coconut oil and apply on hair. After 1 hour wash your hair with lukewarm water. It's a good remedy for dandruff.
8. Make a fine paste of Triphala and apply on your head scalp. It's a combination of kadukka, gooseberry and thaannikka. Triphala stimulates hair growth.
9. Remove the seed of gooseberry and make a fine paste adding rice starch. Apply on hair and wash in cold water after half an hour. It gives black colour to hair.
10. Aloe Vera's juice stimulates hair growth and is widely used for many hair products like oil and shampoo. Apply Aloe Vera's juice on your scalp and wash after half an hour.
11. Kayyonni leaf is good for hair growth. You can prepare hair oil by boiling Kayyonni leaves, mehndi leaves and add a little curry leaves too.
12. Apply one spoon castor oil to your scalp. Then dip a towel in hot water and wrap your hair to steam it. Hair grows well.
13. If you have lengthy hair, you can apply conditioner before and after shampooing. If your hair is more than shoulder length, give it extra care.
14. Never apply conditioner on head scalp, instead apply on hair in mild quantities.
15. If you have used styling products on hair, wash it off before you go to sleep.
Hair scrub for beautiful hair
You can get beautiful hair if you do hair scrub once in a week. It gets rid of dandruff and dead cells from scalp, and improves hair growth. It cleans scalp and improves blood circulation. Hair scrub once or twice in a week in sufficient. Never use it more frequently. Powdered oats, brown sugar, crystal salt powdered etc are commonly used to make hair scrubs. Here are a few simple hair scrubs for you.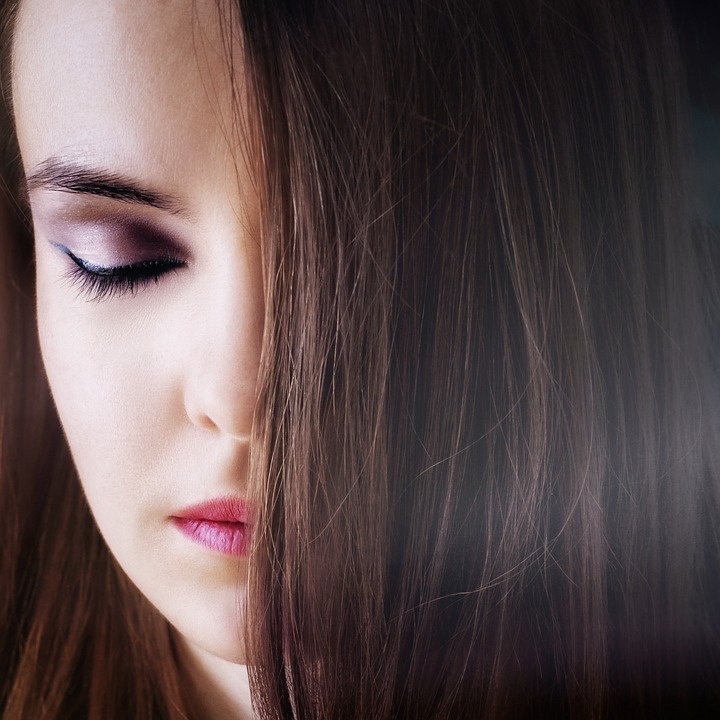 1. Take 2 big spoons of oats powder and brown sugar each, and mix it with hair conditioner. Apply this paste on scalp and massage in circular motions. After 10 minutes, wash off your scalp and hair using some mild shampoo.
2. Take ½ cup brown sugar, and add 3 big spoons of olive oil, 10 drops of lemon juice, and mix the contents well. Apply this scrub on your scalp and massage for a few minutes. Wash it off after 5 minutes using a mild shampoo of your choice. You can apply this hair scrub once in every week.
3. Take 2 big spoons of powdered oats. Add a big spoon of water, 2 big spoons of white vinegar and 1 big spoon of olive oil. Mix all the ingredients together and apply on your scalp. Wash it off after 25 minutes using a mild shampoo of your choice, and clean your hair perfectly.
4. Take two big spoons of powdered fenugreek seeds. Add 5 or 6 big spoons of curd, 1 big spoon olive oil, 1 small spoon gooseberry powder, and mix all the ingredients together. Apply the scrub on your scalp and massage. Wash it off after 10 minutes using a mild shampoo.
5. Take 2 big spoons of powdered crystal salt, 4 big spoons of lemon juice and 2 big spoons of olive oil. Mix all the ingredients together and apply on your scalp. Massage for 10 minutes and use a mild shampoo and lukewarm water to clean your hair.
While shampooing follow these tips
Wash your hair with lukewarm water. Excess heat harms your hair as well as scalp. Then squeeze hair. After 1 minute, apply a little shampoo foam in scalp and hair. Using finger tips, gently massage scalp. Excess use of shampoo can result in the loss of natural oil. After 5 minutes, wash shampoo using lukewarm water without any traces and squeeze water from hair. Apply conditioner on hair (not scalp) after 1 minute.
After hair wash, wrap your hair with a towel and tie it round so that excess moisture content will be absorbed. Never rub moist hair with towel. It may result in split hair or breaking of hair strands.
Image source: Pixabay
Read a few more articles on hair care & beauty. Here is the page link. Click on the images in the gallery to read.
(Visited 307 times, 1 visits today)