Rahul Dev Burman – The most celebrated music composer of Hindi cinema
Rahul Dev Burman, shortly called R. D. Burman and nicknamed Pancham da (1939 – 1994) was an Indian music composer and playback singer who predominantly worked in Hindi cinema. He also composed songs for Bengali, Odiya and a few more regional languages. He composed musical scores for 331 films predominantly in Bollywood, in a career spanning to nearly three-and-a-half decade. Many of his songs were way ahead of time and trendsetters best enjoyed by youth. He revolutionized Indian music scene, also influenced future generation of music composers, and most of his songs are still popular and remixed multiple times.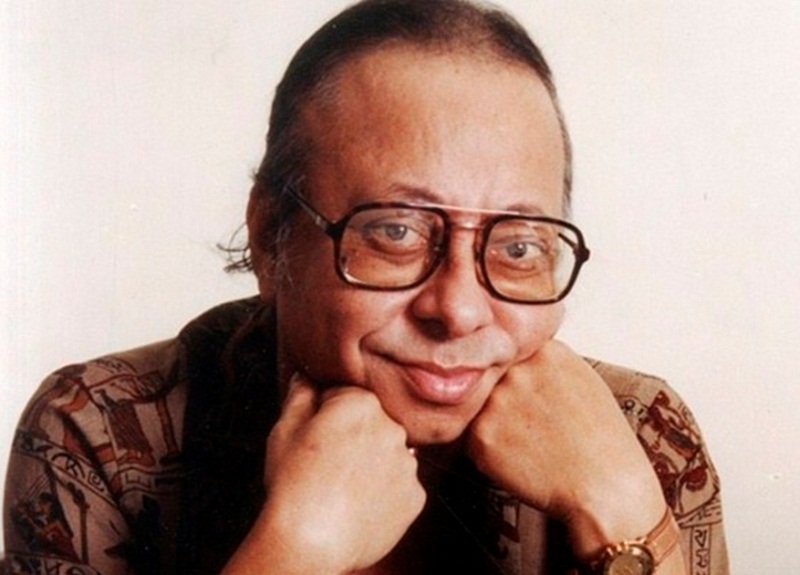 He was the son of Sachin Dev Burman, the talented and popular music director of Hindi cinema. His wife Asha Bhosle and sister-in-law Lata Mangeshkar fully dominated female playback scene of Hindi cinema for more than 4 decades since late 1940s. Please visit my R. D. Burman page also. His name is counted among the greatest Indian music composers ever. As a composer, his major works are Teesri Manzil, Baharon Ke Sapne, Padosan, Amar Prem, Katti Patang, Aandhi, Anamika, Yaadon Ke Baarat, Hum Kise Se Kum Nahi, Khel Khel Mein, Kudrat, Golmaal, Mehbooba, Pyar Ka Mausam, Masoom, Saagar, 1942: A Love Story etc.
R. D. Burman belonged to a family with strong film and music background
R. D. Burman was born as the son of S. D. Burman, popular composer of Bollywood and Bengali cinema of 1950s-1970s, best associated with semi-classical tunes. His mother Meera Dev Burman was a film lyricist and musician associated with Bengali cinema. He was a single child to his parents. Right from childhood he was guided by his musician father, and junior Burman also desired to become a successful musician and singer. A child prodigy he exhibited his musical talents as an infant and during his early childhood. He composed his first tune at the age of 9, which was used by his father for Funtoosh, followed by Solva Saal.
After his formal education in music, he started assisting his father in Bollywood music since 1950s and also played harmonica for movies. As a music director he got his first break through Chhote Nawab (1961) produced by his friend Mehmood. Initially Mehmood approached S. D. Burman for this project. When the composer was unavailable he gave that opportunity to young R. D. Burman who was 21 years old. Later Burman composed music for Mehmood's Bhoot Bangla (Pancham's second movie as a music director) and also played a cameo role, followed by Padosan, best known for Mehmood's iconic Tamil Brahmin role.
His major break came when Nasir Hussain offered him the work of Shammi Kapoor starrer Teesri Manzil. The songs influenced by western music and recorded in the voices of Mohammed Rafi and Asha Bhosle became huge sensation, and Burman started getting recognition from the industry. However till late 1960s/early 1970s he preferred to work as the assistant to his father, along with composing music for a few more Nasir Hussain movies.
He recorded the songs of Aradhana in Kishore Kumar's voice & their pair started gaining popularity among music fans
When his father went ill, he finished a few projects of his father which include Aradhana. The movie became the biggest hit of 1969 and so were its songs, and very soon R. D. Burman – Kishore Kumar pair established in Bollywood. Alongside Rajesh Khanna movies like The Train, Amar Prem, Ajnabee and Katti Patang, his work for other actors – Hare Rama Hara Krishna, Jawani Diwani, Anamika, Parchay, Rampur Ke Laxman, Parichay, Seeta Aur Geeta etc helped him to establish as the leading Bollywood music director. After the death of Jaikishen of the most celebrated music composer pair – Shankar-Jaikishen, and also his father, an era of Bollywood music had virtually ended, and young Burman came to limelight when he churned hit songs one after another.
1970s exclusively belong to R. D. Burman
His successful association with Kishore Kumar began since 1968 with the songs of Padosan, and they became the most sought musical duo of Bollywood by early 1970s. Though his successful association with his future wife Asha Bhosle started in 1966 with Teesri Manzil, they turned a celebrated pair only in the early 1970s after the release of the controversial song, Dum Maro Dum from Hare Rama Hare Krishna in year 1970. In the 1970s and 1980s, Kishore Kumar and Asha Bhosle recorded their career best songs in R. D. Burman's music. Pancham da also recorded several hit and soulful melodies in the voices of Lata Mangeshkar and Mohammed Rafi during the same period.
His career deteriorated with mid-1980s, yet his association with Gulzar remained successful
When his contemporary music composers compromised their quality music with trendsetting fast beats and disco tunes, R. D. Burman remained close to his artistic talents, which drastically affected his career as well. With the falling career of Rajesh Khanna and death of Kishore Kumar, he witnessed the lowest phase of his career. However he continued giving soulful melodies in the form of Tumris and ghazals, mostly in association with Gulzar. With early 1990s, his career virtually ended though he was only in his late 1940s. When he found difficult to find work, it badly affected his health and happiness and the composer was very much upset with the new trend and attitude of new filmmakers and other artists. After a long time, though he made a great comeback and reclaimed the mantle as a great composer with the melodious tunes of 1942: A Love Story, unfortunately he couldn't see his success. He passed away soon after New Year celebrations of 1994, before the album got released.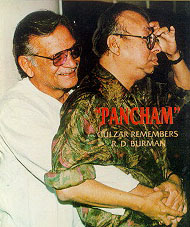 After his death, apart from his popular tunes many of his underrated and less-noticed songs also received cult status. Many such songs have been remixed and reused in DJs, private albums and films. Many successful composers of present times have been inspired by the work of R. D. Burman, and he owns a huge fan crowd. Unlike many artists whose works die very soon after their demise, Burman's popularity has only increased as every year passes by.
R. D. Burman – 30+ interesting and less-known facts
1. He was so talented that he could compose song in any style, and his works can be categorized under a distinct style or genre. He is the only celebrated Hindi music composer who owns this credit.
2. There are two theories related to his nickname. One says, as an infant his cries always closely resembled fifth note (Pa) of Indian ragas, and hence given the name. Second story says, this name was given by legendary actor Ashok Kumar who saw new born Burman uttering 'Pa' repeatedly.
3. Initially Burman wanted to become an actor, and has also done brief comic roles in Bhoot Bangla, Pyar Ka Mausam etc. His father advised him to fully concentrate on to his musical career, which he agreed.
4. R. D. Burman always wanted to see his son as a successful musician. Apart from taking him as an assistant for his music projects, he also sent young Burman to learn classical music from Ustad Ali Akbar Khan, and the details of music arrangement from music composer Salil Chowdhury.
5. Burman always declared Salil Chowdhury his musical guru, and not his father. His father never had an objection to it.
6. After Pancham's death his guru Salil Chowdhury was deeply distressed and he exclaimed that contribution of the Burmans to Hindi film music is unique in their own dimensions, very difficult to touch. Ironically he died the following year. Earlier following S. D. Burman's death, R. D was heartbroken and he expressed his emotions and sadness before his guru.
7. He was a trained harmonica player and has played this musical instrument for his father's popular songs like 'Hai Apna Dil To Awara' of Solva Saal and 'Yaad Aa Gaye' of Manzil.
8. He composed the song – Aye Meri Topi Palat Ke Aa at the age of 9, and S. D. Burman used the tune for 1956 movie, Funtoosh.
9. The iconic Johny Walker song, Sar Jo Tera Chakraye from Pyaasa (1957) was originally composed by Pancham as a child. His father was so impressed by the tune that he used the song for the movie. In 2010 the song was finally credited to him after 16 years of his death. He has created/completed dozens of songs for his father which he never got credit. He never revealed many such secrets too.
10. Even after giving hits like Padosan and Teesri Manzil, he continued as an assistant to his father till early 1970s, and also completed his father's unfinished works when he became seriously ill.
11. He worked as a music arranger for his father till mid-1960s which include musicals like Guide and Jewel Thief.
12. It's rumoured that not only did he recorded songs of his father's unfinished work Aradhana in Kishore Kumar's voice, but also ghost composed/completed compositions like Kora Kagaz, Mere Sapnon Ki Rani and Roop Tera Mastana. But there is no solid proof for such speculations. But it's known to outer world that he recorded the songs – Mere Sapnon Ki Rani and Roop Tera Mastani in Kishore Kumar's voice on behalf of his father, which were actually meant for Rafi. Kishore Kumar turned an overnight sensation soon after songs of Aradhana became huge hits.
13. R. D. Burman also created the background music of the movie, Aradhana which included the 'Hey Hey' – beautiful romantic bit for the romantic scenes of the lead pair.
14. After the huge success of Aradhana and its songs, R. D. Burman frequently composed songs for Rajesh Khanna and mostly recorded them in Kishore Kumar's voice. Anand Bakshi was the lyricist of most of these popular works.
15. Nasir Hussain was the film maker who gave enough opportunity to Burman at a young age, and right from Teesri Manzil, they worked together for all projects for more than two decades. Majrooh Sultanpuri penned lyrics for all those works as well.
16. Majrooh Sultanpuri and R. D. Burman regularly worked together throughout 1960s and early 1970s, before R. D. Burman formed a hit pair with lyricist Anand Bakshi. Apart from Nasir Hussain movies, they worked for Abhilasha in the 1960s, and Rampur Ke Laxman, Zehreela Insaan, Samadhi, Mere Jeevan Saathi, Anamika, Dharam Karam etc in the 1970s & Kudrat, Kaalia, Phir Wohi Raat etc in 1980s as well.
17. After the success of his first major musical work – Teesri Manzil in 1966, his father became so happy and felt proud of his son when some people pointed at him as young Burman's father while he was on a regular morning walk at Bandra.
18. After R.D. Burman composed the controversial title track for "Hare Rama Hare Krishna", his father was displeased and was not in talking terms with him for some time.
19. His first wife was Rita Patel, whom he married in 1966, and their marriage lasted till 1971.
20. His second wife Asha Bhosle was 6 years older to him. Both had a second marriage in year 1980 after working together for more than a decade, and it lasted till the death of Burman in 1994. However they had a strained relationship towards the end, and had no kids.
21. R. D. Burman passed away a few months after Asha Bhosle celebrated her 60th birthday. Burman had an early death at a comparatively young age of 54 only.
22. As he was married to Asha Bhosle, he was the son-in-law to vocalist Deenanath Mangeshkar, and brother-in-law to musicians and playback singers – Lata Mangeshkar, Meena Mangeshkar, Usha Mangeshkar and Hridaynath Mangeshkar.
23. Junior Burman is known for incorporating weird musical elements for his recordings. Best instance is the use of glasses in the beginning of 'Chura Liya Hai' song. He blew into beer bottles to produce the sound for the opening beats of iconic song – Mehbooba, Mehbooba of Sholay. Rubbing sand paper, gargling, knocking bamboo sticks together etc are a few more weird techniques to produce unique sounds for recordings.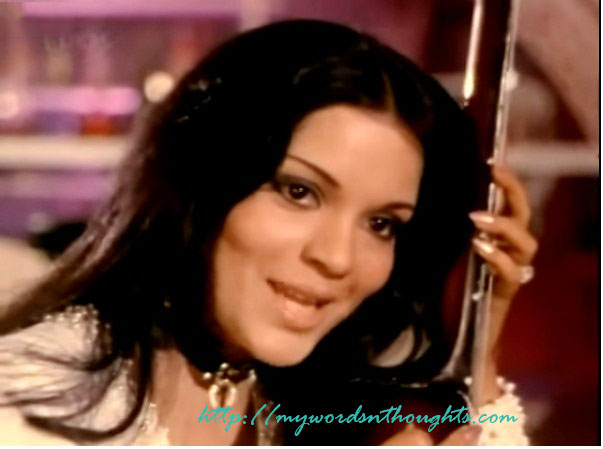 24. He composed the popular tune Nisha from the film, Sanam Teri Kasam after getting inspired from a newspaper headline – 'Zia will not accept this memorandum'. He changed Zia to heroine's name Nisha. The composer bagged his first Filmfare award for this film.
25. He was almost jobless and unhappy during his last years and died at a young age of 54. He couldn't see the success of his last work, 1942: A Love Story, which also bagged him Filmfare awards posthumously. His unfinished works like Ghatak were later completed by Anu Malik.
26. Lata Mangeshkar's version of 'Kuch Na Kaho' from 1942: A Love Story was recorded after the death of Burman. Her recording with the composer was postponed twice before that.
27. Sadly most of his works achieved classic status after his death, and people started talking about him more only after that. Now his songs are most sought for remixes because of refreshing tunes and catchy lyrics provided by Majrooh Sultanpuri, Anand Bakshi, Gulshan Bawra etc.
28. Laxmikanth-Pyarelal duo has worked in the orchestra of R. D. Burman before they had an established career in Bollywood.
29. Mere Kuch Saman from Izzazat was one of his rare tunes composed from uneven lyrics. Though lyrics were not perfectly fitting into tune, the song was well praised. Both lyricist Gulzar and playback singer Asha Bhosle were honoured at National film awards. But the composer who was going through his low phase was not benefited by it.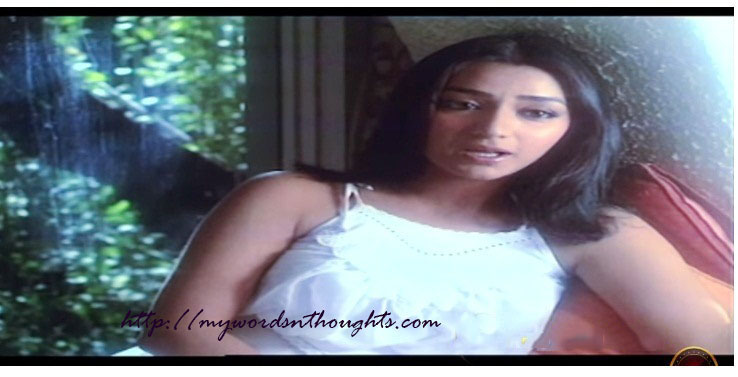 30. Though R. D. Burman is best associated with Kishore Kumar, and Mohammed Rafi with SJ, Ravi, Naushad and others, Rafi bagged his single National film awards for best playback singer for a song tuned by R. D. Burman. Kya Hua Tera Waada from Hum Kise Se Kum Nahin bagged him National film awards as well as his last Filmfare awards.
31. R. D. Burman used his father's tune Thandi Hawayein Lehra Ke Aayein from 1951 movie, Nav Jawan to compose some of his best works of 1980s. Those songs include – Hamein Raston Ki from Naram Garam, Sagar Kinare of Sagar and Title track of Agar Tum Na Hota. He first experimented the tune for Nagama Hamara of Bundal Baaz (1976) which went unnoticed. Read more:
32. RD Burman was nominated 18 times at the Filmfare Awards in the Best Music Director category. Yet he bagged awards only thrice. Though he remained the top music composer from early 1970s to early 1980s, he never bagged Filmfare award during this period.
33. Though Filmfare awards and music critics have always neglected his talent and never recognized him in a proper way, soon after his death, R. D. Burman award to recognize new music talents was instituted the following year and A. R. Rahman became its first recipient.
34. Subhash Ghai initially promised the work of Ram Lakhan for Pancham da, but later replaced him with Laxmikant-Pyarelal. What hurt him more was Ghai's approach for not informing him the matter.
35. He was a musical genius whose musical experiments include – rock, jazz, disco, funk, western and Latin-American music and many more, alongside pure Indian classical ragas and ghazals.
36. In 1959 he signed a film named Raaz and recorded two songs penned by Shailendra and sung by Shamshad Begam and second one by Geeta Dutt and Asha Bhosle. When the film got shelved, the songs were never released. Otherwise it would have been his debut work.
37. He composed music for 40 films of Rajesh Khanna of which 32 belong to Kishore Kumar too.
38. He gave singer Abhijeet his first break through Anand Aur Anand in 1984 and first hit song of Hariharan through Boxer the same year. He also gave first break to Mohammed Aziz in 1985 through Siva Ka Insaaf, and also promoted Kishore Kumar's son Amit Kumar in a series of songs recording a total of 170.
39. The maverick composer played comic roles in two Bollywood films in the 1960s – Bhoot Bangla and Pyar Ka Mausam, for which he composed music too. He also appeared in a Bengali movie as a singer.
Before I conclude
R. D. Burman's best works of 1960s – Padosan, Baharon Ke Sapne, Pyar Ka Mausam, Bhoot Bangla, Teesri Manzil, Abhilasha, Pati Patni
R. D. Burman's best works of 1970s – Katti Patang, Amar Prem, The Train, Anamika, Jawani Diwani, Sholay, Mehbooba, Rampur Ke Laxman, Parichay, Seeta Aur Geeta, Ajnabee, Manzil, Jurmana, Mere Jeevan Saathi, Caravan, Hare Rama Hare Krishna, Aap Ki Kasam, Heera Panna, Zehreela Insaan, Darling Darling, Joshila, Aa Gale Lag Jaa, Aandhi, Khushboo, Hum Kisise Kum Naheen, Yaadon Ki Baarat, Shalimar, Kinara, Jheel Ke Us Paar, Namak Haraam, The Great Gambler, Golmaal, Bombay To Goa, Raja Rani, Apna Desh, Buddha Mil Gaya, Mela, Humsakal, Khel Khel Mein, Deewar, Balika Badhu, Kasme Vaade
R. D. Burman's best works of 1980s – Yeh Waada Raha, Pukar, Barsaat Ki Ek Raat, Burning Train, Shaan, Kudrat, Agar Tum Na Hote, Izzazat, Zabardast, Rocky, Sanam Teri Kasam, Masoom, Love Story, Zamane Ko Dikhana Hai, Naram Garam, Saagar, Jawani, Zameen Aasmaan, Betaab, Sunny, Libaas, Jeeva, Parinda, Abdullah, Khubsoorat, Harjaee, Baseraa, Satte Pe Satta, Kaalia, Mahaan, Boxer
R. D. Burman's best works of 1990s – 1942: A Love Story, Gurudev
Please visit my R. D. Burman page to know more about the musical genius. You can also read a few posts below.
(Visited 795 times, 1 visits today)