Ragi Ada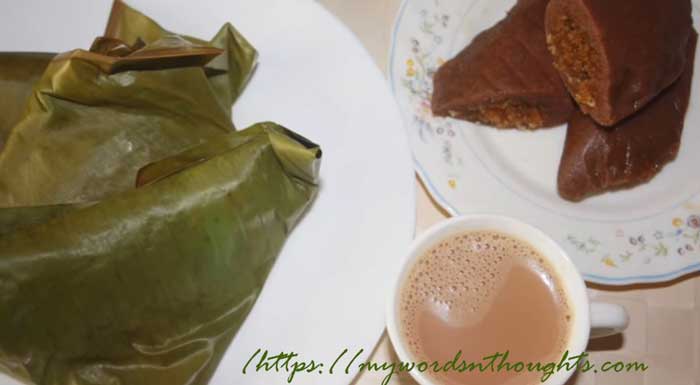 Ingredients for Ragi Ada:
1. Ragi powder – 100 gm
Water – As needed
2. Carrot, cabbage, beans, spinach – 50 gm each, chopped
Chilli powder – ¼ tsp
Garam masala – ¼ tsp
Curry leaves – As required
Ginger-garlic paste – ¼ tsp
3. Salt – For taste
Banana leaves – As required
How to prepare Ragi Ada?
1. Mix ingredients no: 2 together and steam cook it.
2. Add sufficient water to ragi flour, a little salt, mix well and make small balls.
3. Spread balls on banana leaf pieces, and spread it.
4. Place a little vegetable mixture at centre and wrap it fully.
5. Steam cook and prepare delicious ragi adas.
Courtesy: Vanitha Magazine May 1-14, 2005
Also read a few more steam cooked ada recipes. Click on the images in the gallery to read.
(Visited 13 times, 1 visits today)