Pumpkin Soup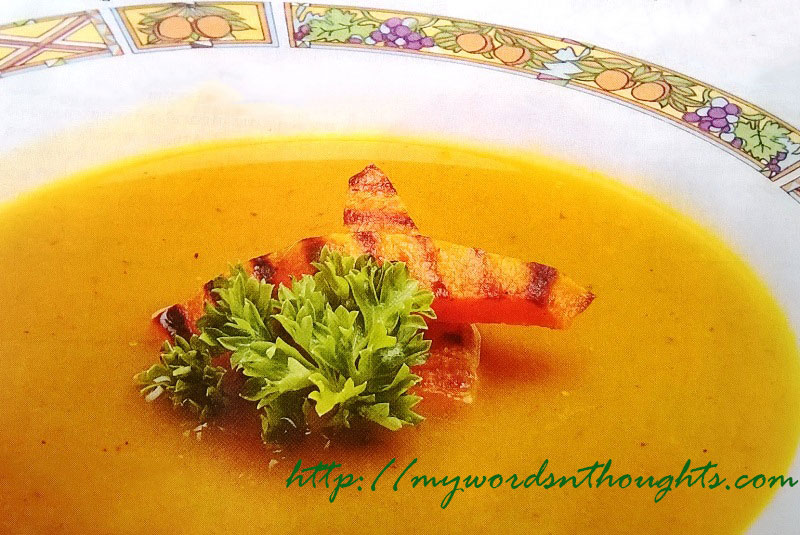 Ingredients for Pumpkin Soup:
1. Oil – ½ small spoon
2. Garlic – 2 cloves
Cumin seeds – ¼ tsp
Green chilli – 1
3. Capsicum, medium sized – 1, cut into pieces
Pumpkin – 1.5 cups, cut into pieces
4. Salt – For taste
How to prepare Pumpkin Soup?
1. Heat oil and sauté garlic, cumin seeds and green chillies.
2. Add capsicum and pumpkin pieces.
3. Cook the contents in a cooker adding 1.5 cups of water.
4. Once it's done, remove the green chilli from it.
5. Make a fine paste of the mixture using a mixer, and strain it using a strainer.
6. If needed, you can add excess water to adjust the consistency of the soup.
7. Add sufficient salt and serve.
Courtesy: Vanitha Magazine March 1-14, 2018
Also read a few more soup recipes:
(Visited 81 times, 1 visits today)