Neelakurinji of Munnar – Magic of nature to blossom in 2018
Violet coloured flowers fill the valleys of Neelakurinji hills of Munnar once in every 12 years. Is it the magic of nature? Why do they keep a biological clock and blossom once in every 12 years without any fall? Isn't it a mystery unsolved? Neelakurinji is not a very beautiful flower, nor does it own an attractive fragrance. Yet when they blossom together is the misty valleys of Western Ghats like a flower bed, nature's beauty well matches with its colours, forming a deep blue sky or ocean in the valleys.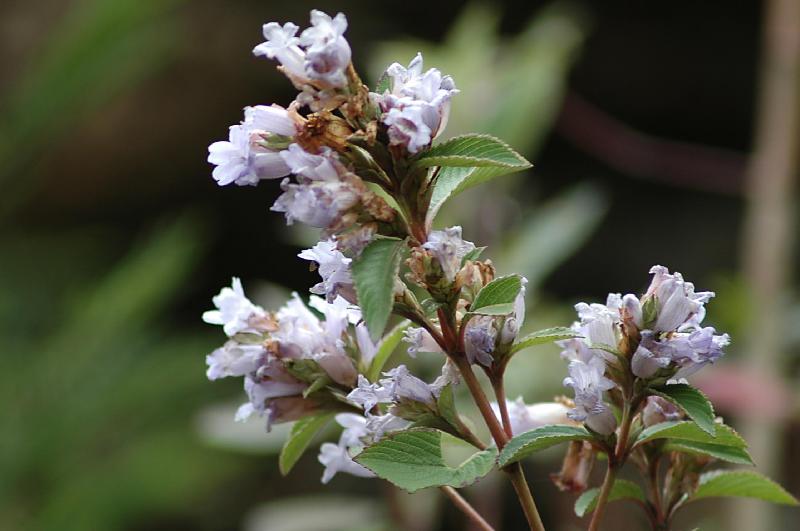 Munnar of Kerala is marked as one among the top hotspots in the tourist map of the world, and Neela Kurinji played a major role to achieve this status. Tourists from all over the world reach Munnar during Neelakurinji season (July-December) to see the blue blossoms. Though Munnar is a hottest tourist spot always, Neelakurinji season which happens once in 12 years is very special to all. Munnar is not just associated with tea plantations and blue blossoms. It gives shelter to numerous endangered species, both flora and fauna, and plays a magnificent role in Kerala's climate and eco system as well. Though this column, let us try to solve some of the unsolved mysteries of Neela kurinji, which is to spread its magic once again in 2018, after a Jupiter year in 2006.
Neela Kurinji is not just one rare species belonging to the group
Strobilanthes Kunthianas species – a shrub belonging to the family Acanthaceae family is fondly called Neelakurinji by Malayalis. There are more than 500 varieties belonging to this group, of which more than 50 varieties grow in India. In 1990, in Gudumala and Mattupetti regions near Munnar, a species named Strobilanthes Kemarikkas blossomed. This variety is called Kallukurinji in local terms. Since 1994, Kurinji flowers blossom annually in small portions of Nilgiri hills, and climatic variation is sited to be the reason behind it.
There are different varieties of Neelakurinji available in the mountain ranges of Neelagiri, and 31 varieties of Neelakurinji flowers have been discovered in its mountain ranges. In fact Neelagiri/Nilgiri earned this name because of blossoming Neela Kurinji flowers, and Nilgiri literally means 'blue mountains'. The flowers also blossom in Kodaikanal and Munnar.
The flower is not pure blue in colour, but somewhat owns violet shade – a mix of blue and lilac (purplish blue), yet called Neela Kurinji, which literally means 'Blue Kurinji Flower' in Malayalam. Neela Kurinji is not just a rare species, but there are many Kurinji varieties across the world which blossom once in 6-16 years.
A few Kurinji facts
As told above, Neelakurinji flower is not pure blue in colour. Though Nilgiri hills blossoms with Neelakurinji once in 12 years, it's not true that the flowers blossoms here in those respective seasons only. Occasionally flowers may blossom – only a few, but not as a group. Also 31 varieties have been found in Nilgiri – a part of Western Ghats, of which a few varieties blossom every year while a second group may wait for long 16 years to blossom for the next time. There are a few varieties which blossom every 6 year. A few of them blossom in the 7th year, die very soon and new plants are born from seeds.
It's a shrub belonging to Acanthaceae family with scientic name, Strobilanthes kunthianus The plant grows to 30-60 metre high, and they mainly blossom at Nilgiri hills, Kodaikanal and Munnar. In certain cases they may grow up to 180 cms and grassland is its habitat. Its honey owns a sweet aroma and owns medicinal values.
Neelakurinji is linked to Tamil culture also. Neelakurinji is mentioned in ancient Tamil Sangha literal works like Purananooru, Madhurai Kanchi, Kuruntokai and Akanannooru. Paliyan tribal people of Tamil Nadu calculate their age by using Neelakurinji blossoms as reference. There is one Subramanya temple named Kurinji Andavan temple in Kodaikanal district of Tamil Nadu, where Kurinji plants are preserved. There are mythological stories and folklore connecting the temple and the flower. Kurinji Flowers is a historic novel authored by Clare Fynn which tells a tragic love story in the backdrop of Kurinji flowers.
Kurinjimala Sanctuary – A sanctuary for a plant species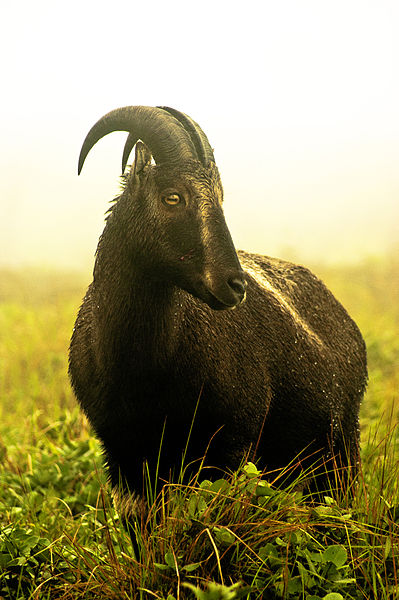 It happened on October 7, 2006, the last season when Neelakurinji blossomed in Munnar. The misty region of Idukki covering 32 km square area, which includes the villages – Kottakamboor and Vattavada was declared it as a wild life sanctuary to conserve Neela Kurinji and other rare varieties of plants and animals belonging to the region. It's for the first time in Kerala, a particular region was declared as wild life sanctuary to protect a plant. The significance of Neela Kurinji and biodiversity of the area were the reasons behind this move. Same year a stamp was also released by postal department.
Nilgiri hills – The paradise of biodiversity
The mountain ranges of Nilgiri are best known for biodiversity, with very rare varieties of plants and animals. It gives shelter to numerous endangered animal species like lion tailed macaque (Simhavalan Kurang), tiger, Indian giant squirrel (malayannan), elephant, rhinoceros, Nilgiri black langur (karinkurang), Asian palm civet (marapatti), wild dog, sambar deer (mlaav), leopard etc. Apart from these animals, reports have confirmed the presence of 3 endangered varieties of frog, 2 types of arana, 2 types of lizard and one species of snake.
In a survey, the group discovered 14 species of birds, apart from more than 200 varieties of butterflies, which include some rare varieties such as Panto Poriyaranga, Rohana Parisatis, Dipolattis Saayittis and Jamides alecto.
When Neela Kurinji blossoms in 2018
As told earlier, the flowers blossoms together once in 12 years. July-December is the main season of violet blossoms. If you want to witness nature's magic to create a spring using a single colour, you should visit this place in the coming Neelakurinji season and watch the beauty with your eyes. Why do Nilgiri hills blossom once in 12 years without any fail? Scientists believe this phenomenon to be the biological clock – nature sleeps and wakes up according to it.
The area where Neelakurinji (also called Kurinji Mala) blossoms is a part of Western Ghats, and the conservation of its biodiversity is deeply linked with the existence of human race as well. It's also directly linked with the existence of thousands of species of flora and fauna, which include countless endangered species also. When this area was declared as wild life sanctuary, necessary steps have started to preserve its biodiversity.
Yet it's sad to know, this 'violet beauty' is also in the verge of destruction. Many decades back, Kurinji flowers used to cover Nilgiri hills and Palani hills. The blossoms resembled a blue carpet during a flower festival. After every spring season of Kurinji, which happens once in 12 years, the area of Kurinji plants is slowly depleting. The expansion of tea plantations, eucalyptus and acacia is sited to be the major reason behind the reduction of Kurunji areas. Apart from these factors, human invasion and wild fire have also destroyed Kurinjis a lot.
When I visited Kurinji hills in 2006
It was my first visit to Munnar in 2006 December on Christmas night with my husband, about 5 months after my marriage. One of the wonderful seasons of my life well-matched with nature's spring season too. When I visited the place after postponing our journey several times, Kurinji season was already over. Yet I managed to collect a few flowers from Nilgiri hills, which I kept in one of my books. Those flowers are now missing. Hope I can revisit the place the coming Neelakurinji season with my husband and daughter, and refresh those sweet memories.
You can read a few more articles on some of the major tourist spots of Kerala here. Here is the page link. Click on the images in the gallery to read
(Visited 1,038 times, 1 visits today)