Muringa Leaf Dosa
Dosa is a traditional south Indian dish. If you feel bored with routine dosas, you can try with a few variants. Nutrition quotient of dosa can be increased if it is seasoned by vegetables, panner or different types of leaves. In this column I would tell you how to prepare Muringa leaf dosa (Drumstick leaves dosa). Read to know 7 variants of dosa in simple methods.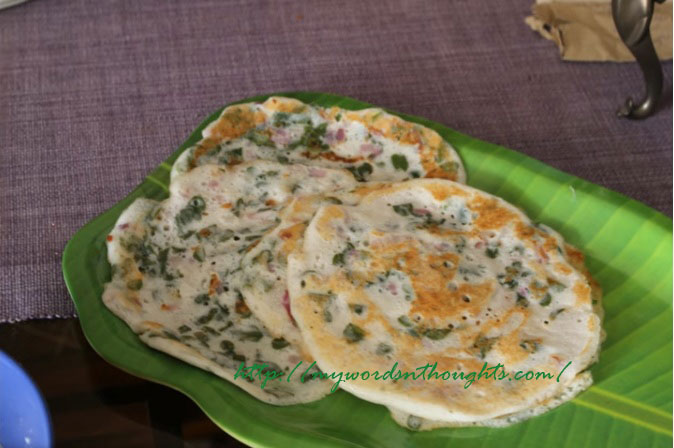 Ingredients for Muringa Leaf Dosa (Muringa Ila Dosa):
2. Muringa leaves after removing stalks and stems – ½ cup
How to prepare Muringa Leaf Dosa?
1. Mix all ingredients 2 to 5 with dosa batter.
2. Add a little more water to the batter so that dosas can be spread easily.
3. Spread oil in dosa pan and spread batter.
4. When one side is done flip the other side to cook both sides well.
5. Serve with green chutney.
Archive: Vanitha Magazine September 1 – 14, 2011.
You can read a few more Dosa, Idli and Ottathapam Breakfast recipes here. Click on the images in the gallery to read.
(Visited 334 times, 1 visits today)