More ideas for your family living room
Earlier we had a society with joint families with 10 or more members. Now it's the era of atomic families. With the advance of technology and communication means, though we travel across the world while sitting inside a room and interact with others frequently through social media, distance between members of a family has widened so much. Also every member prefers to stay in his own personal space or room. Is it possible to bring back the glorious era where members used to spend time together (family time)? Yes, of course it is possible, if you bring the idea of family living room in your interior.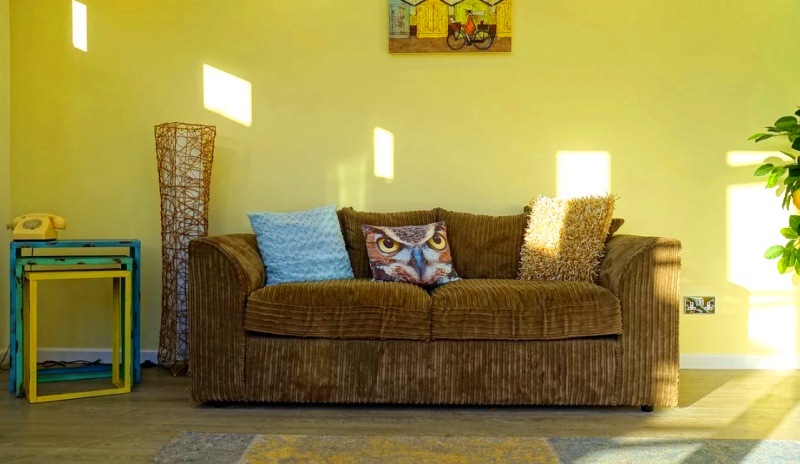 What is a family living room? It's a personal space exclusively for the members of a family, where they can leave behind all those tensions, leave behind the mask which you wear in the society and be yourself. A place to relax, rediscover your passion and hobbies and of course, to spend quality time with family, family living room is the best space. It is the best space for your holiday games, recreation etc. Also go through the simple points to set your family living room and its latest trends. I am taking this discussion a little bit forward through this article.
Where to set your family living room?
Are you worried that you can't find separate space for your family living room? If you really want to reserve such a family space, you can choose a private corner too. Size of the room is not important, but how you make use of it is the real challenge.
–> Public space which includes foyer and formal living, semi-private space which includes dining area, private area such as bedroom – family living room can be built close to such semi-private spaces.
–> Avoid formal living and choose somewhere else. A corner near to dining area, balcony, backyard space etc can be converted to family space. It's always a better choice to arrange this space near to kitchen. When other family members gather here during free time, the mother can also involve with their activities, without disrupting her cooking job in kitchen.
–> You can arrange family space in ground floor or upper floor. The space should have easy access to all family members. If you choose ground floor, keep it away from formal living room, if you have sufficient space. It adds more privacy to your family living room, if there is a guest at home.
–> If your answer is 'no space inside' leave the interior and move towards backyard. You can make some seating arrangements in a corner of your backyard and if it is spacious construct a pasio. Construct a big door on that particular wall, which opens towards pasio which resembles a sitting arrangement. You can keep it open terrace or give pergola.
–> Family space is a flexible area, where family members can gather together to watch television or play recreation games like chess or caroms. Also give sufficient space if there are small kids. They should be able to freely walk and run inside or run their toy car or bicycle. You can also plan open space in this case.
–> You can hide one wall using glass door, which opens towards open space. It's an excellent space for outdoor games for kids as well as dining space occasionally. As it is a glass door, you can keep it closed, which gives the illusion of a single space.
–> There is another advantage of open space. Such open areas can be used to arrange family parties. You can decorate it as you wish, whenever it is needed.
–> If you don't have sufficient space in the interior or exterior for your family living room, choose one window for this space. Give seating to the selected window, and provide storage beneath it. You can space your game stuff such as caroms board, chess board etc in this space, and take them out whenever necessary. Put a carpet in front of the window. Your special living space is ready.
Is television needed for your family living room?
There is nothing wrong in placing television in your living space as long as all family members watch it together, and enjoy it. But if only a person watches TV while others are engaged in chats and other activities, what's the purpose of arranging such a private space in your interior, where all members are not involved in a single task together? At weekends all family members can gather here and watch some program or movie.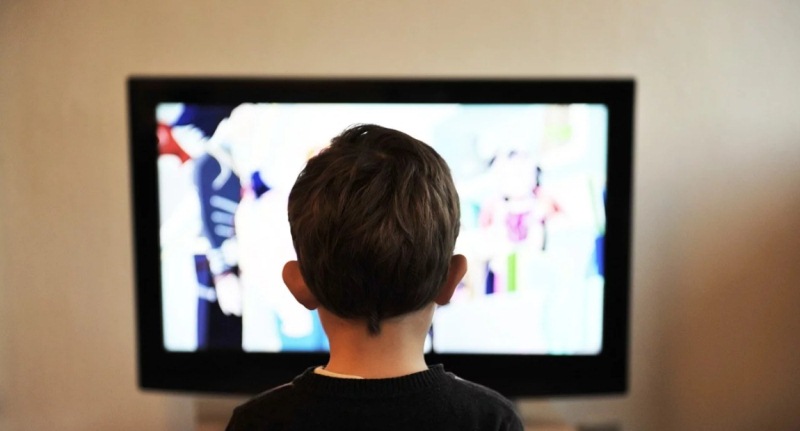 –> Paint white colour on one wall and leave it blank without placing paintings or wallpapers. Using a projector, you can watch movies on this wall. It's not the case of movies, you can watch sports, film awards etc and enjoy together.
–> If you fix television on a wall, you can fix screen or sliding door. You can open it when only needed, and place wall arts.
–> It's better to avoid television in living area and dining space. As it affects sleep, avoid in bedroom too. So, family space is the best area to fix your television.
What things are needed in your family living room?
When you reserve a special space exclusively for its house members, it should benefit all of them, and they should be able to make it use in a better way. It should afford toys of infants, reading space of daddy, pocket radio of mom and television of teens.
–> It's not an easy task to arrange all your favourites in a single room, as tastes of each member will be different. Yet it is possible to choose best of the best likes of each member and take it to the family room, and arrange them together. Yet avoid things which cause disturbance to other family members.
–> Chess board, caroms – such board games can be played in this personal space. When you interact more with others through games, it improves happiness and deep bonding too.
–> Kids can do homework and parents can do office work in this space. If you arrange the work space according to this, you can carry your work along with interacting with other family members. But remember, this space is specially meant for family time, and not for office work, and preference should be given to family only.
–> You can make a part of this space your prayer area too. Place photos of gods in a small stand, and all members can assemble here for prayers. Use a candle stand or agarbati stand if necessary.
–> The area should be large enough to accommodate all its members together at the same time. Choose 'L' shape sofa settee which needs less space. But small stools too. Kids can use them as seat, while elders can put their legs on it.
–> Reserve a little space for storage as well, where you can place toys, caroms board, chess board, snack box, books, musical instruments etc. You can use baskets to store toys. Inbuilt sofas can save a lot of space. Warm light is best to keep relations warm.
Family living room is not living area
Formal living room is well-disciplined, tidy and things are arranged well. But family living room is just opposite. Rules and disciplines are not followed here, and importance is given to personal preferences and choices. Though the room is untidy, all members can take equal freedom to use the room, and bring their favourite things inside, though they don't appear beautiful. But if it is formal living room, we give a lot of importance to beauty, and place beautiful things only, which may or may not be of use of house members. We are placing them only for the sake of pleasing others.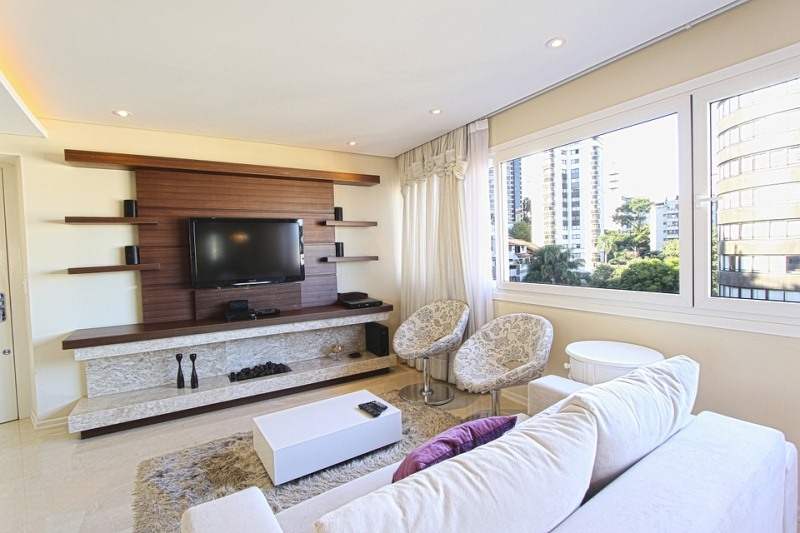 –> Furniture in a living room is formal, the space where we welcome guests. More than personal comfort, stylish look is given preference. When it comes to family living room, comfort is given first preference. Choose a sofa, which can be used as a bed too. Arm chair and bean bag can also be used in this space. Informal furniture is best.
–> Put a lot of floor cushion in your family living room. It is not important that this space needs a lot of furniture. You can sit on floor, play games and chat with others too. Also make use of big rugs.
–> Choose furniture finishing stuff which doesn't toil and gets dirt easily. Choose flooring material easy to clean. If family living room is not maintained properly, it's sufficient to make your mood off.
Some important points to make your family living room special
This space is entirely different from other rooms. It's a special space to spend with your dear ones, and hence we should make it special. Here I provide a few tricks.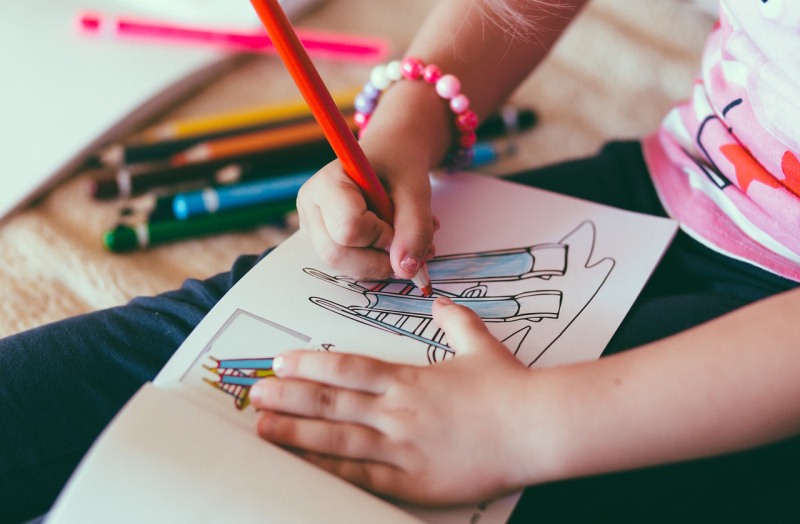 1. Family members can do painting and craft work for this space, and hand on walls. It adds a personal touch to your living room. When they get old or you feel bore, you can paint new ones and use it for decoration purposes. It gives a refreshing look to the interior too.
2. You can capture beautiful moments of your family in a camera, and fix them on walls as photos. You need not stick on to a particular pattern while arranging such photos. You can also add captions to each photo and chronicle beautiful events of life.
3. Does your family plan holiday trips frequently? If so, you can fix a route map on the wall. Also mark the places you have visited once. You can also fix a beautiful family photo which you took from that place. When you plan to visit a new place, make use of this route map, and the family space gives the better area of your home for your trip discussions and planning of events.
4. Fix a writing board, so that you can write small notes which often test your memory. Keep note of important things which you forget easily. You can also paint it using any colour of your choice.
5. Each member can decorate the walls with their achievements. Mark the achievement along with year. Whenever you look into it, you get a positive feel.
6. Mark important things which you can do as a group – family visit to relatives' homes, visiting temples or churches once in a week, dine out etc. When you do so, your kids also learn so much about social life and the importance of spending time together.
7. When everything is ready, next task is to find a suitable time, when all members can gather together and share emotions, sorrows, happiness, desires etc. Don't forget, capture that very first moment in your camera, and frame it on the wall.
Image source: Pixabay
Also read a few more articles related to interior design style and architecture. Click on the images in the gallery to read
(Visited 87 times, 1 visits today)