Merin Joseph – Beautiful IPS officer from Kerala
Merin Joseph is a well-known IPS officer from Kerala. She cracked 2012 civil service examination in and got 188 All India Rank. Often tagged as 'most beautiful IPS officer' her photos went viral over net long before she assumed charge. As an IPS trainee, she turned internet sensation. While serving as Kollam Police Commissioner in 2017, she came to limelight for nabbing a rape accused in Saudi Arabia, which for the first time ever in Indian administration.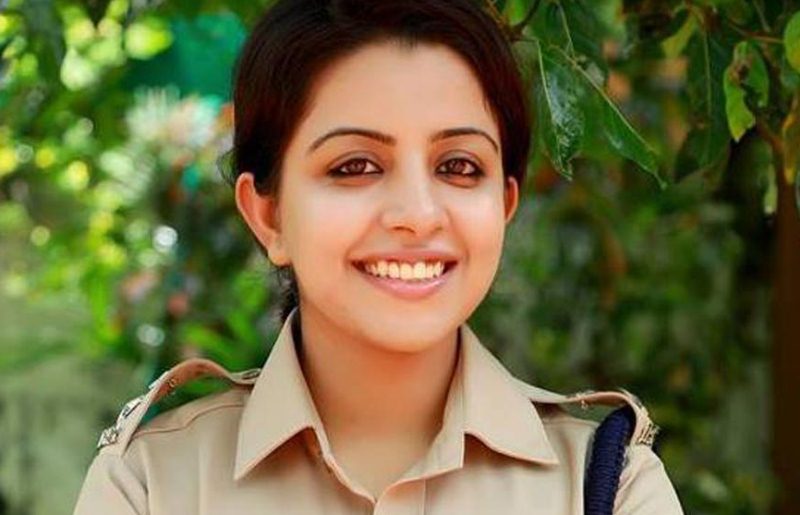 She nurtured IAS dreams right from childhood
Merin Joseph was born in 1990 in Manganam, Kottayam and was brought up in Delhi, where her family is settled. Her father, a native of Ranni served as Principal Adviser at Indian economics service in the ministry of agriculture. Her mother taught economics. Merin completed her BA and MA degrees from St. Stephen's College, Delhi with gold medals. She wanted to pursue civil dreams right from childhood, and Dr Kiran Bedi was her role model. She didn't want to bind herself to a 9-5 white collar job.
She cleared civil service examination in the year 2012 under Kerala cadre, and came to media attention soon after her pictures went viral over net. Her photo with caption, "Merin Joseph IPS – How many likes for our new ACP of Kochi?" appeared in a Facebook page caught everyone's attention. Later Merin cleared that she is currently under training in Indore.
She completed her training from Chengammanad station of Ernakulam district. She updated the news she was posted as ASP (Under Training) in Ernakulam rural. She was first posted at Munnar. She got married in 2015. Her husband Chris Abraham is a Kottayam-based psychiatrist.
She served as Kollam Police Commissioner
She was later appointed as Kollam Police Commissioner. In 2017 she came to limelight when she travelled to Saudi Arabia to nab a 38-year old rapist, who was accused of raping a 13-year old girl, his friend's daughter for three months while he was on a vacation trip in India. The girl committed suicide after two years of the incident at Government Mahila Mandiram, where she was staying, and Merin wanted to give justice to this child. The accused Bhadran became the first man in Saudi to be arrested for a crime committed in India. As an IPS officer, she received praises from all corners for this brave deed.
Merin Joseph – Some interesting and less-known facts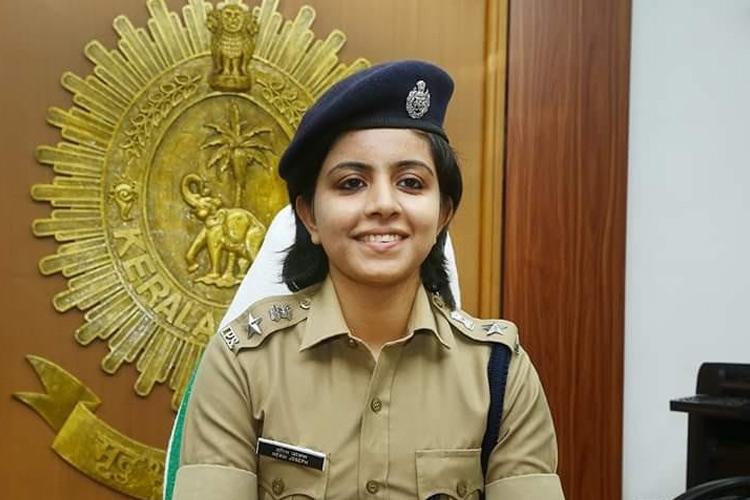 1. She was the youngest officer of Kerala when she cleared civil service exams in 2012, and it was her first attempt. She was 25 then.
2. Reading is her favourite hobby and English is her favourite subject. She loves writing too.
3. She owns a huge collection of recipe books. She dreams to try all these recipes when she gets free time in future.
4. Her family is settled in Delhi for more than 23 years, where she was brought up, right from childhood. She moved to Delhi just one month after her birth.
5. She always finds an interesting audience when she attends a public function, and her beauty and publicity worked in her favour. In public view she is a soft officer, unlike prototype IPS officers.
6. She has also gained recognition as a vocal proponent of women's rights.
7. She was listed among the top 10 most beautiful IPS women officers. But she criticized it stating that civil service is earned through hard work, not because of good looks. She feels that it is an insult of one's personality.
(Visited 730 times, 1 visits today)