Mattar Kachori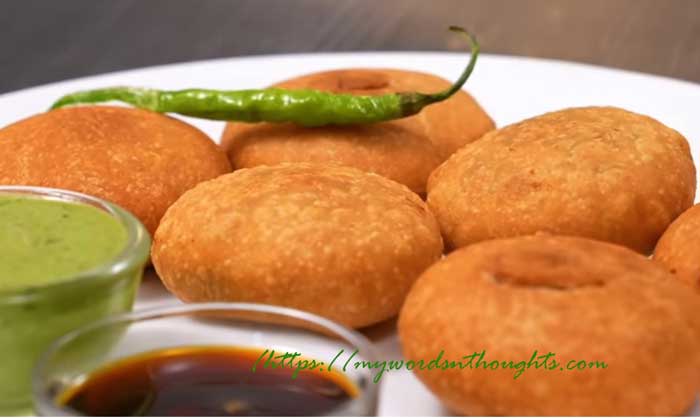 Ingredients for Mattar Kachori:
1. Green peas boiled – 100 gm
Salt – For taste
2. Pepper powder – 20 gm
Coriander powder – 20 gm
3. Wheat flour – 200 gm
Baking soda – 5 gm
Ghee – A little, to mix with dough
Salt – For taste
4. Ghee – For frying
How to prepare Mattar Kachori?
1. Smash green peas and mix with ingredients no: 2.
2. Mix ingredients no: 3, add 90 milli water and knead the dough.
3. Make small balls from them, and spread thick round shapes like poori.
4. Place a little pea mixture inside it, and wrap well.
5. Deep fry in ghee in low flame.
Courtesy: Vanitha Magazine May 1-14, 2005
Note: To enhance taste, you can fry cumin seeds, garlic and ginger in oil and add to filling. If needed, add garam masala and amchoor powder too. Serve with fried green chillies and chutneys of your choice.
Also read a few more wheat flour snack recipes. Click on the images in the gallery to read.