Malavika Jayaram – Model and daughter of popular cine pair, Jayaram and Parvathy
Malavika Jayaram is a fashion model from Chennai. She is the daughter of popular star pair of Malayalam cinema, Jayaram and Parvathy. Her brother Kalidas Jayaram is a National award winning actor. She is nicknamed Chakki. Though her parents and brother are into the field of acting, she is into modelling industry and she has most recently marked her entry in fashion industry.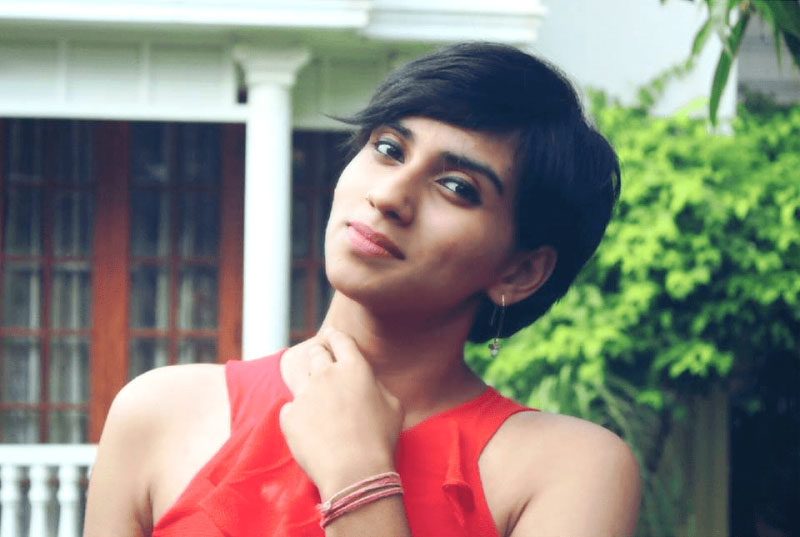 Malavika Jayaram belongs to a celebrity family, of Kerala origin. She was born in Chennai to filmy couple, Jayaram and Parvathy who ruled Malayalam screen in the late 1980s and early 1990s. Her younger days were spent in Chennai where she completed her schooling and graduation. As she was interested in sports, she decided to choose studies related to sports for PG. She moved to UK, where she completed Sports Management.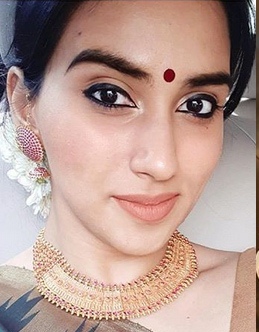 Though she wanted to choose a career related to sports, she accidentally entered the world of modelling, after she became a part of a bridal campaign as a model, introduced to this field by her friend Pearl, who foresees a great career ahead for her in the field of modelling. Pearl is a fashion stylist at Milan boutique. So Malavika decided to stay in fashion industry for a while before switching her stream.
Malavika Jayaram – Some interesting and less-known facts
1. Like her father and brother, she is a great fan of the game of football. It was the passion of Jayaram and Kalidas towards football, which drew Malavika's interests too towards the same sport.
2. A photo with her mother, which she shared on instagram drew a lot of negative comments and criticism. She was seen wearing short dress, for which many netizens asked her to take inspirations from her star mother to choose costumes.
3. Mother is her role model and fashion icon. Her costumes are chosen by her mother. She loves food prepared by her mother, and shares a rapport with her family members. The family of four members go to some tourist spot every year, to spend their quality time together.
4. She has no favourite colour, and she chooses colour shades based on season.
5. She loves Arabic designs and sari is her favourite dress. However she is comfortable in shorts and T-shirt while at home.
6. She has two pet dogs at home.
7. She loves cooking and loves experiments. Even if she fails in one or two attempts, she succeeds in her attempts.
8. As she is a chubby child since young, she has made exercise a part of her daily routine, and self-controls her diet habits.
(Visited 1,048 times, 1 visits today)