KRK Strikes Once Again – This time Superstar Mammooty, Ace director Rajamouli and South Indians
KRK always finds reasons one after the other to remain in spotlight. After getting bored with Bollywood stars, he has most recently started war with south Indians and south Indian celebrities without any reason. A couple of days ago he invited wrath from Malayalam netizens for making fun of iconic star of big screen, Mohanlal. Read here to know more. But this time it cost him big. It's for the first time it seems, Kamal R Khan apologizes to someone for derogative and defamatory remarks. Read the complete story here.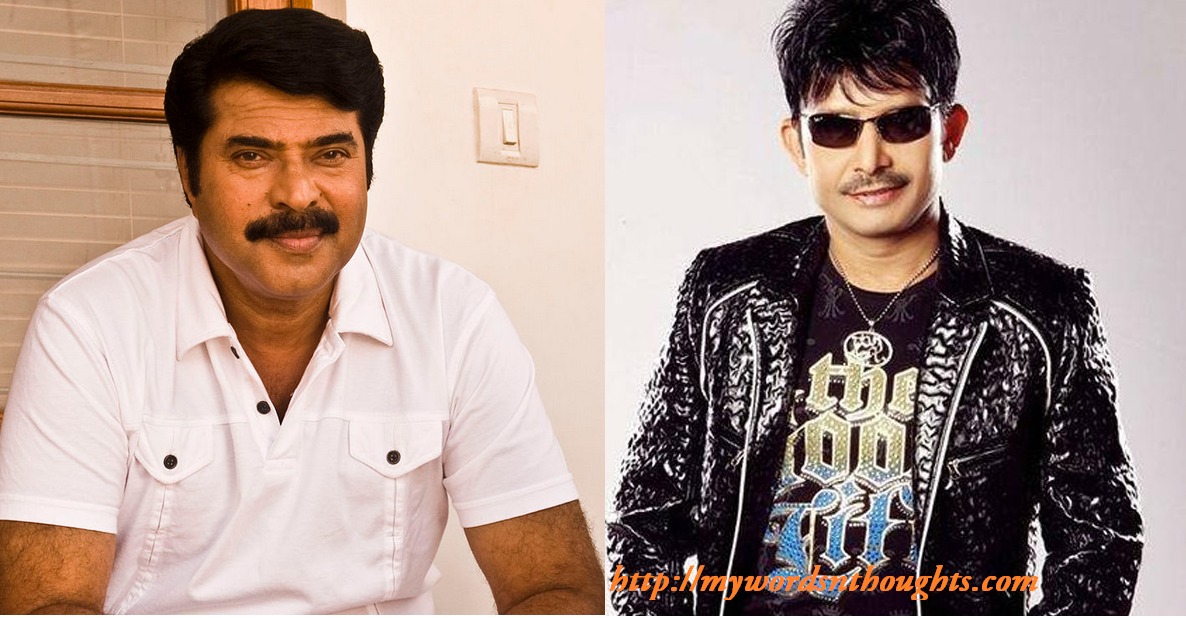 At that time netizens got surprised by the sudden change of his colour to a Sadhu like a chameleon. Things got clear only with the release of Rajamouli's magnum opus 'Baahubali 2 – The Conclusion'. It was only a pause before he started his second attack. Not only did he give bad reviews and remarks for one of the most anticipated films of the year, he went on to give hatred statements against the director, lead actor and crew. He placed many defamatory statements against the director on twitter, and didn't even spare south Indians as whole. He called Baahubali movie a crap, its reputed director, Chutiya and south Indians loud people whose behavior well reflects in loud music and action sequences. It's really horrible.
https://twitter.com/kamaalrkhan/status/857866694966071296
https://twitter.com/kamaalrkhan/status/858188468169564161
https://twitter.com/kamaalrkhan/status/858179684969857024
Now Kamal R Khan has exploded yet another bomb, this time against megastar of Malayalam cinema, Mammootty – recipient of three National awards for best actor. He took a dig at both the megastars of Malayalam through his single tweet.
https://twitter.com/kamaalrkhan/status/858608227965181953
It's quite unbelievable that KRK, a self-proclaimed film critic doesn't know who Mammootty is. If he compared Mohanlal to a cartoon character Chota Bheem, he took a big dig this time stating that he doesn't know who this C-grade actor Mammootty is. It seems Malayalam netizens are full vigilant since KRK's controversial tweets against Mohanlal. This time too, twitter is flooded with replies, most of them in abusive language. Here goes a few of them.
https://twitter.com/neena_zeba/status/858611099159019520
ആ താര സൂര്യന്മാർ ആഞ്ഞൊന്നു തുമ്മിയാൽ തീർന്നു പോകാനുള്ളതേയുള്ളു നിന്റെ മുഴുവൻ സാമ്രാജ്യം.. എടുത്തോണ്ട് പോടാ കരിഞ്ഞ കമ്രിക്കാനേ.. :/

— കരി (@kari_kkuttan) April 30, 2017
2. @mammukka and @Mohanlal came to industry together and grew together. You can't screw there friendship by these kind of cheap posts

— Snehasallapam (@snehasallapam) April 30, 2017
Netizens used Hindi, Malayalam and English languages to show their anger to KRK. But now it seems KRK is just misusing this situation to get negative publicity, or is he targeting Malayalis this way to see them more frustrated. He knows well, who Mammootty is, who Mohanlal is, and their contribution to Indian cinema. He also clearly knows about the fan basis of both these stars, and how their fans fight each other.
By abusing Mohanlal he invited wrath from Mammootty fans as well. So it's pretty clear, it's an open war from both ends if he abuses Mammootty. Then why he is planning such a drama? Why Bollywood stays tight-lipped against KRK for his remarks against Mammootty, Mohanlal and Rajamouli, who they give due respect? Why not even a single Bollywood celebrity came forward with support for south Indian stars? Watch the space to get updated news of more wars on twitter.
Also read: Fitness secret of Mammootty at the age of 60+.
(Visited 237 times, 1 visits today)