K. P. Kesava Menon – Kerala's greatest Indian independence activist
On September 1st, we celebrated birth anniversary of K. P. Kesava Menon, a great personal who established one of the leading dailies of Malayalam, Mathrubhumi. He was Kerala's one of the greatest editors from Malayalam, a social worker, writer and a great orator and speaker. Best known as Indian independence activist, he played a magnificent role as an editor and publisher during Indian freedom struggle movement in Kerala.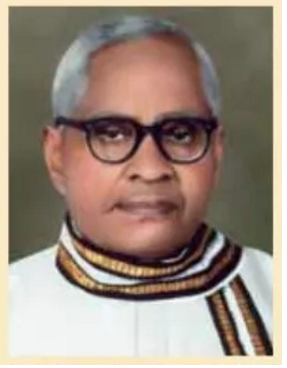 A brief note on K. P. Kesava Menon's early life
He was born in Tharoor village of Palakkad on 1 September 1886 as the son of Bhiman Achan and Kizhakkepotta Veettil Meenakshi Nethyar. His full name is Kizhakke Potta Kesava Menon. Since childhood he was interested in social activities and services. During his academic years at Chennai he used to listen to the speeches of political leaders belonging to different parties. As a writer, 'Bilaathi Vishesham' earned him recognition.
While studying at England he remained an Indian, yet he accepted many good qualities like dedication to job and punctuality. He was fortunate to communicate with great Indian personalities like Tagore, Lala Lajpat Rai, Gopalakrishna Gokhale etc during his stay at London.
Gandhiji and Keshava Menon
Since 1915 he served as a lawyer for three years at Kozhikode. He soon entered politics and became a Congress leader at district level. He participated in Lucknow Congress and got opportunity to meet Gandhi ji and Thilak. He also closely associated with Home Rule League of Annie Besant.
When Gandhiji started Non-Cooperation Movement in 1920, Congress-Khilafat committees were established across the nation. When he visited Kozhikode in 1920 as a part of Non-Cooperation Movement, the movement gained momentum and strength here as well. When Kerala leaders got arrested as a part of it, Keshava Menon flew to Malabar from Chennai.
Founder of Mathrubhumi daily – For which he is remembered most
He felt the need to strengthen the nationalist movement through a publication, and that's how the idea of Mathrubhumi daily born in his mind. Apart from Keshava Menon, many others strived for the establishment of Mathrubhumi daily. Its first copy was published and released on 1923 March 18. He served as the managing director of its first edition as well. It was published on Tuesday, Thursday and Saturday during the initial days, which strengthened the freedom struggle movement further. Very soon it gained popularity among the masses, turned a daily and currently holds the second position in terms of circulation in Kerala.
A lovable human being and idealist
"Love is the most essential factor of human life and it should start from the family, and far spread slowly" – Through his observations he believed so. He was one of the earliest to advocate the abolishing of untouchability in Kerala. His writings were so simple, yet stylish and filled by humbleness and simplicity. Bilathivishesham, Rashtra Pithaav, Yesudevan, Vijayathilekk, Sayaahna Chinthakal, Kazhinja Kaalam, Asthamayam and Bhoothavum Bhaaviyum are his major works. He is a recipient of the first Fellowship of Kerala Sahitya Academy, Kerala Sahitya Academy award and Kendra Sahitya Academy Award. Government of India honoured him with Padma Bhushan and Calicut University felicitated with an honorary doctorate. He also served as Indian High Commissioner at Sri Lanka. He passed away on November 9, 1978.
Read a few more articles on some of the stalwarts of Malayalam literature belonging to different eras. Here is the page link. Click on the images in the gallery to read
(Visited 1,765 times, 1 visits today)