Johny Antony – Malayalam film director and actor who directed comedy capers like 'CID Moosa'
Johny Antony is a Malayalam film director with several hits to his credit. He is best known for directing comedy movies as well as masala entertainers. He also plays supporting roles on screen, and has succeeded as an actor as well. Associated with superstars, Mammootty and Dileep frequently, he made his directorial debut with slapstick comedy, 'CID Moosa' starring Dileep. He later tasted with almost every movie he directed. He made brief appearances in Shikkari Shambhu, followed by Thattumpurath Achuthan, Drama, Ittymaani: Made in China, Joseph, Varane Aavashyamundu, Ganagandharvan, Home etc. His role as animal lover Davis in Paltu Janwar (2022) was well noticed.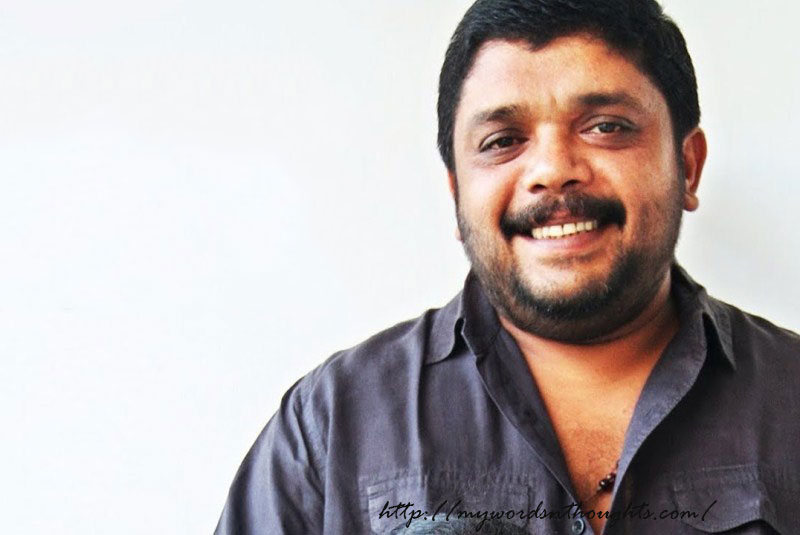 A decade-long struggle before adorning director's cap
Johny Antony, born on July 16, 1971, hails from Changanassery of Kottayam. His father Anthony worked in British army. Johny started his career as an assistant director under filmmakers – Thulasidas, Taha, Kamal, K. K. Haridas and Jose Thomas, for more than a decade since 1991 before he turned a full-fledged director. His debut film – 'CID Moosa' was a commercial hit. But the movie received mixed reviews from critics. It was followed by yet another comedy film starring Dileep, Kochi Rajavu. He joined hands for the first time with Mammootty in the movie, Thuruppu Gulan, and later directed him in commercial hits – Ee Pattanathil Bhootham and Thappana, and commercial failure, Thoppil Joppan.
Though best known for comedy entertainers, he has also experimented with thriller genre. Movies like Master starring Prithviraj and Cycle starring Vineeth Sreenivasan belonging to this genre. Both these movies received favourable reviews and were average grossers. He directed Kunchakko Boban and Biju Menon in comedy hit film, Bhaiyya Bhaiyya. He turned a film actor with Shikkari Shambhu in 2018, and has appeared in a few movies, mostly playing comic shades. As an actor his role as Dr. Bose in Varane Avashyamund was received with warm welcome by audience. After directing Thoppil Joppan in 2016, he is yet to direct a movie. He has been working on a movie starring Biju Menon in lead role so long. Currently he is mostly seen playing memorable character roles on screen, leaving behind his finger prints.
Johny Antony – Some interesting and less-known facts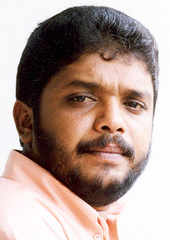 1. He belongs to the list of famous actors who started their careers as bus conductors. Johny Walker and Rajinikanth are among the leading names. He turned a bus conductor of 'Grace' private bus after he failed Pre-degree exams. His bus ran in Kottayam-Erumeli route.
2. 'Chanchattam' under Thulasidas was his first movie in the role of an assistant director. He reached Chennai for the first time with the help of Jokuttan Paalakunnel, only artist from his village linked with cine world.
3. His debut film – 'CID Moosa' marked the debut of Dileep and Bhavana as film producers. They also played the lead roles. Dilip suggested the movie title. The movie took 'slapstick' inspirations from Thaha's Ee Parakkum Thalika starring Dileep.
4. He directed three movies with Dilip – CID Moosa, Inspector Garud and Kochi Rajavu, and all these movies were commercial hits.
5. Antony met Dilip for the first time in the film sets of Kamal when he came to know about his mimicry, and slowly they became friends. At that time Dilip too newly joined as an assistant director in Kamal's team, and gained popularity in the crew for his excellence in mimicking Mohanlal.
6. He worked with actor Cochin Haneefa in almost every movie he directed, till the actor passed away in 2010. Only exception is Kochi Rajavu, when the actor was busy in a big budget Tamil movie directed by Shankar. Co-incidentally Johny Antony is being compared with the comedy legend after his memorable performance in Varane Avashyamund.
7. During his days as an assistant director, he has appeared in uncredited dummy roles. Because of his passion towards acting, he tried to act brilliantly those days.
8. When he was born, his father wrote in the wooden panel of his leaf-thatched home, his birth date, along with birth star Ashwathy. When someone asked the reason, he replied, his good time will come when he reaches 30.
9. His father Anthony studied till 7th standard and worked in British army. He has participated in Second World War, and has visited Burma and Singapore. After retirement, though he started many business firms, all of them flopped. Later they had to struggle a lot and slowly family achieved a new life.
10. He is also good in cooking.
(Visited 657 times, 1 visits today)