Garlic Prawns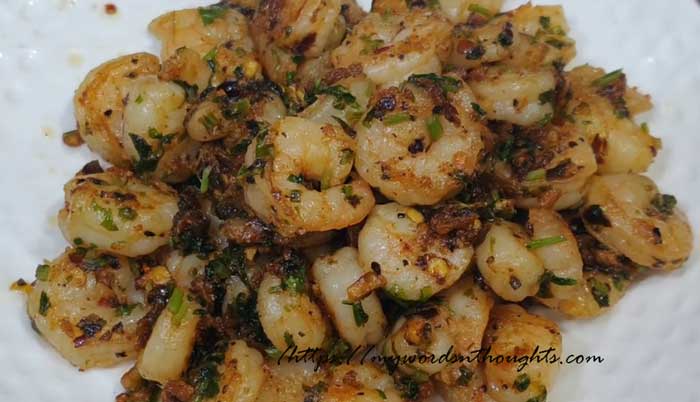 Ingredients for Garlic Prawns:
1. Cleaned prawns – 24
2. Olive oil – 150 milli
3. Garlic chopped – 4 cloves
4. Red chillies, after removing seeds – 1
5. Salt – As per taste
How to prepare Garlic Prawns?
1. Heat oil in an earthen pot.
2. Sauté garlic, red chillies and prawns.
3. Keep sauting till prawns are well cooked.
4. Sprinkle salt water after that and put off the flame.
5. Close the lid and keep it as such for 5 minutes.
6. Serve hot.
7. You can decorate it with coriander leaves or herbs if you want.
Courtesy: Vanitha Magazine May 1-14, 2005
Also read a few more prawn recipes. Click on the images in the gallery to read.
(Visited 29 times, 1 visits today)