Family living room is the latest trend
Living room – the most lively and energetic room of a home. It's the space not only to receive guests but also the best for its members to get together. But now, everyone is planning a family living room for fun and recreation of family. Take care of a few things in the planning stage itself to add extra life to your living room and family room. In this column I am providing a few tips to design your living room and family living room in a better way. Also read: A few more tips in a snapshot. There are no strict rules how to set a family living room. It's strictly a personal space, and hence personal preferences and favourite items of each member can be given top priority.
Living room is the face of a home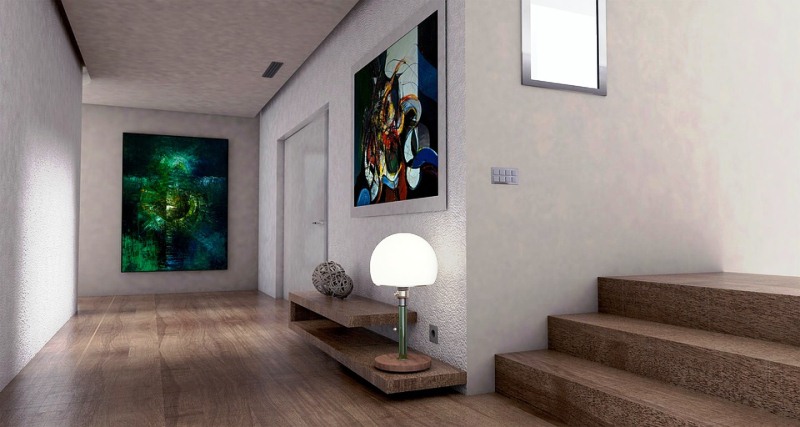 Everyone wants to make his living room most attractive as it's the place where we receive guests. It should fit the living style of its members. Earlier living cum dining room was the trend. It's easy to receive guests also. But members of house never get privacy with this design. Most people think that while receiving guests, members of home should not lose their privacy. Family living room is the solution to this problem. Living room is for official/formal purposes while family living room is used for rest as well as recreation. You can also opt for 'L' shaped living room. If so, dining table can be arranged in the same room, and it provides privacy as well.
How can we plan a family living room?
Total area of home, peculiarities of plot and availability of sun light and air ventilation – these are the factors to be noted while constructing both living room and family living room. If size is too small, you can arrange dining table in kitchen itself to save space. Space saved this way can be used to design both living room and family living room. Even if your home is below 1500 square feet it's possible to design both these living rooms together.
If possible you can build foyer along with this plan. If a small space is reserved in between living room and family room, a simple foyer is ready. Instead of furniture place a few paintings or sculptures to decorate the space. Same way instead of using walls between living room and family room you can place a big shelf, staircase and even a courtyard using your creativity. More living room ideas for you:
Welcoming room for guests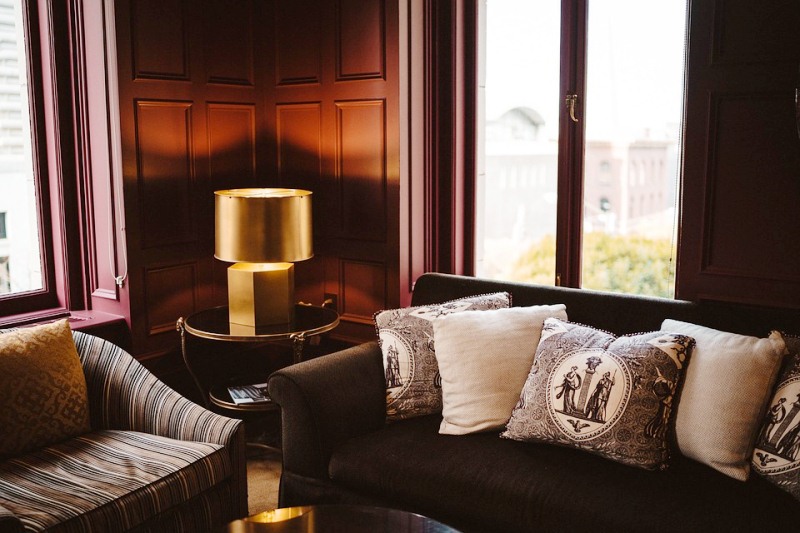 Since you sit very near your guest, you need not provide extra space for your living room. Rectangular shape is the best. For a home below 1500 square feet, living room of 120 square feet is enough. If your construction is 1500-2000 square feet, 150 square feet area for living room is sufficient.
Wall papers can make walls more attractive. They are cheap comparing expensive paints. You can change them once in a while to retain freshness of your living room. While preparing flooring, use stain-free and scratch-free tiles. Granite, marble and vitrified tiles are the best. Arrange lighting in the centre of the room. Indirect lighting is the latest trend to make rooms attractive.
Choose furnishing materials that suits the size and colour of your living room. You can place your television here. If your living room is lengthy you can arrange furniture in two or three groups.
Place a teapoy in the middle of the seats. Simple yet elegant – use such decorative items in your living room. Adding extra items may spoil the beauty of interior. If you place one or two paintings too, it's perfect. You can place corner lights or small sculptures at the corners of room.
Family living room for a get-together
It's the room for family members to enjoy their free time. If your house is single-storied you can place your family room near dining space and kitchen. Bed room should be easy reachable. You can choose either square or rectangular shapes. For a home below 1500 square feet, living room of 150 square feet is sufficient. Bright colours can be used to paint a single wall while neutral colours can be used for remaining walls and floor.
It can be designed both in traditional and contemporary styles. Decorations and furniture used should suit the style opted. It's better to use less furniture in family room. Divan coat can be placed here that can be used for rest and sleep. Allocate sufficient space for each added item and should keep some space empty in your family room.
Indirect lighting is best for family room. It's better to arrange light according to use. You can arrange reading space and library here. Home theatre can also be arranged here. If you want to provide LED television in such a way that it's the focal point, give a cutting in that wall during construction phase. Now designs are available where cable wire and television wire are not visible from outside. If your home is above 3000 square feet, you can arrange your family room and home theatre in the second floor.
Image source: Pixabay
Also read: Set Your Family Living Room as Your Mind Desires
Also read a few more articles related to interior design style and architecture. Click on the images in the gallery to read
(Visited 236 times, 1 visits today)