Dagdu Maruti Pawar – Marathi author known for his contributions to Dalit literature and 'Baluta'
Dagdu Maruti Pawar (1935-1996) was a writer belonging to Marathi literature, best known for his contributions to Dalit literature. His most famous work, Baluta, a memoir published in 1978 was one of the first Dalit autobiography, written in Marathi language and first one in Indian literature. With his raw but simple narrative, Dagdu Maruti Pawar shook Marathi literature, and it turned into a weapon flung at the caste system. Most of his works were poetry, and works reflected his active participation in the social, cultural and literary movements of the post-independent era. He was awarded with Padma Shri in 1990.
Days of struggle during Pawar's younger days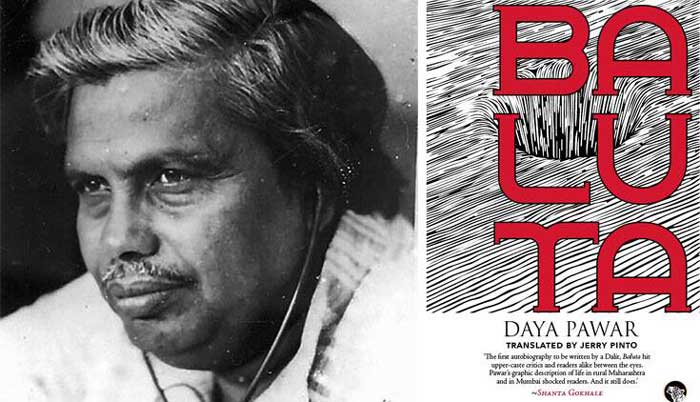 Dagdu Maruti Pawar, also known as Daya Pawar was born in 1935 to a family in Dhamangaon, Ahmednagar district. He belonged to Mahar community, the lowest group of the Hindu caste system which faced a lot of social discrimination from upper classes. He lived at the edge area a village of untouchables, Maharwada, who were assigned job of labourers, and 'Baluta' is the only means of their survival. He spent his early years in Kawakhana, on the edge of Bombay's infamous red-light district Kamathipura.
When he moved to Mumbai with his family, Pawar with his extended family lived in a small room, with temporary partition walls. His father worked in the docks and his mother as a scavenger. When his father lost his job, Daya Pawar was forced to move back to his remote village, where an edge area was reserved for lower classes.
From the bitter experiences of past to the life of a celebrated poet
His community had to face a lot during his early ages. Being ridiculed for his name or knocking on the doors of upper-caste villagers for leftovers, Dagdu Maruti Pawar has gone through severe bitter experiences since young, which he transformed to his writings at an early age. Most of his works were poetry. He started off with romantic poetry in the 1960s, but it was not easy for him to get his works published, because of 'dalit' tag. By late 1960s, with the Little Magazine movement, many dalit writers started gaining recognition and Dagdu Maruti Pawar was one among those. By early 1970s, he became a popular name in poet circles.
Kondvada (1974) – His first published book earned him Maharashtra state literal awards
Kondvada, an anthology of poems was his first published book, which expressed oppression faced by his generation of dalits. Chavdi and Dalit Jaanivaa are his compilation works, and Vittal, a collection of short stories. Though most of his works were celebrated in the literal circle, he faced a lot of physical and mental stresses throughout his life.
Since 1968, he took active participation in Dalit literature movement, a time when first generation of Dalits began their education. He told the grief of a suppressed community through his book, Baluta. His revolutionary writings paved way to a new sort of reformation in his community. He made some open revelations about red streets, prostitutes, criminals, pimps etc, which didn't go well with many people. The book brought him fame and awards, yet wrath from the society where he was living, giving immense pain and distress.
Writer Dagdu Maruti Pawar – Some interesting and less-known facts
1. Dagdu – Prefix of his name literally translates as 'stone'. He has been mocked for because of this name.
2. His masterpiece – Baluta is the first autobiographical work in Ambedkarite literature. Though Anna Bahu Sathe and Baburao Bagul had written about their lives earlier, his work become a hallmark of the Dalit memoir. His pathbreaking work broke many stereotypes of Marathi literature till then, which used to be fully dominated by upper classes.
3. 'Baluta' is the share his community received in return to the services provided to upper classes, and he used it as title for his celebrated memoir.
4. His books – Kondwada and Baluta earned him Maharashtra state awards.
5. His first job was in the lab of a veterinary hospital, doing the role of an assistant. He was assigned taking blood and urine samples of animals, which no one else was willing to do. He quit this job and joined the Western Railway as a Class-3 officer.
6. He published his first Dalit poem in Asmitadarsh in 1967 and two years later, his first article on dalit literature in Pratisthan.
7. He wrote screenplay for Jabbar Patel's film Dr. Ambedkar.
8. Follower of Dr. Ambedkar, he believed in Buddhism, and also attended World Buddhist Conference in Colombo in 1972.
9. He has served as a member of Dr. Babasaheb Ambedkar Source Material Publication Committee during 1987-94.
10. He wanted to quit his government job and join the dalit movement. But his wife Hira Daya Pawar insisted to stay in the job, and made it clear that she was unwilling to live a life of poverty.
(Visited 56 times, 1 visits today)