Baba Kadam – Detective novelist of Marathi literature
Baba Kadam (1929 – 2009) was a prominent writer of Marathi language, best known for his detective novels. Insaf, Bindhast, Badla, Shwetgiri, Nirmala etc are among his famous works. Bhalu, Panch Najook Boten etc are some of his noted novels made to films. His real name is Veersen Aanandrao. He also worked as a police prosecutor.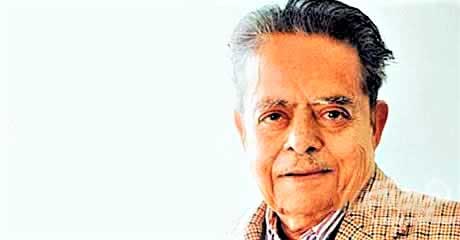 Baba Kadam penned humorous side of his professional side in his works
Veersen Aanandrao Kadam, known by the pen name Baba Kadam was born in Kolhapur, Maharashtrain 1929. After completing his law studies, he worked in government sector as police prosecutor. It was during his professional career, where he encountered many real-life incidents which prompted him to write books with a humour touch. Many of his detective novels became extremely popular, and authored over 50 novels during his lifetime.
Baba Kadam – Some interesting and less-known facts
1. His professional life made him a novelist.
2. Through his books, he made law terms like IPC and the CrPC familiar among common man.
3. He schooled from Vidyapeeth High School, Kolhapur, and completed law studies from Chhatrapati Rajaram College.
4. Baba Kadam's most popular book is Bindhast, among readers of present times.
5. Movies like Bhalu (1980), Jotibacha Navas (1975) and Panch Najook Boten (1972), were inspired from his books with the same name.