Chocolate Kesari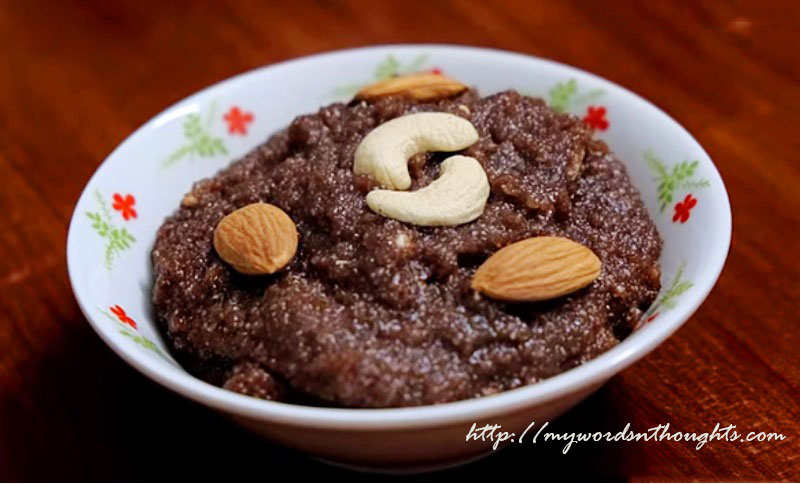 Ingredients for Chocolate Kesari:
1. Ghee – 2 tablespoons
2. Rava – 1 cup
3. Salt – A pinch
4. Sugar – ¼ cup
5. Chocolate powder – 2 tablespoons
6. Milk – 2 cups
7. Dry fruits – As required (optional)
How to prepare Chocolate Kesari?
1. Heat ghee in a thick bottomed pan.
2. Add semolina to it and fry it slowly till it turns golden brown.
3. Add milk and salt, followed by milk and mix the contents.
4. Add chocolate powder and mix again.
5. Cook till water is fully absorbed and a thin layer of ghee appears on the surface of the pan.
6. Put off the flame and transfer into serving bowls.
7. You can cut into desired shapes and serve.
8. Also add dry fruits if you like them.
9. You can garnish this chocolate kesari using Hershey's syrup if you desire so.
Read a few more Rava (Semolina) recipes here. Here is the page link. Click on the images in the gallery to read.
(Visited 123 times, 1 visits today)