Changampuzha Krishna Pillai – Gaana Gandharva of Malayalam Poetry
As a poet and human being, Changampuzha Krishna Pillai was entirely different from others. Freedom of expression, quest of knowledge and sincerity are among his well-known virtues. Through his poems, he showed to the whole world the reality hollow relations that exist here. "In this cheating world, I owned a sincere heart, and it was my failure" – The most famous words of poet Changampuzha. He was fondly called Changampuzha in short. Through this column I would like to give a brief description of Changampuzha's life.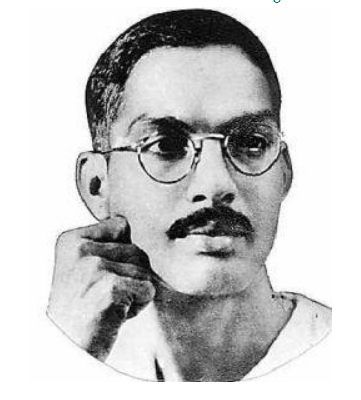 Changampuzha's childhood days spent in poverty
He was born in Edapally of Ernakulam district on October 10, 1911. Parukutty Amma and Thekkedath Narayana Menon were his parents. Changampuzha was his family name (Tharavaadu name). He completed his higher studies from Ernakulam and Thiruvananthapuram, and completed graduation with Honours. He had to struggle a lot in poverty, yet he completed his education. He started writing poems at a younger age, and became a celebrated poet later. He came to known as Gaana Gandharva of Malayalam Poetry, and his romantic poems are still loved by millions. He was a poet of common man.
He organized many cultural events
Saahithya Samajams (literal events) were conducted in Idapally, which gave writing practices to aspiring writers. Changampuzha had a great passion to read his poems to others, and he used to recite his poems in such Kavi Sammelans. Since childhood days he lived with books. Whatever he got, he used to read. Only a few kids got the opportunity to participate in Saahithya Samajams. He also served as the secretary of a Sahithya Samajam, which exclusively belonged to kids.
There is one interesting incident connected with this. He was very responsible and on samajam days, he used to reach home late. So his mother did a trick. In those days, Krishna Pillai had a single dhoti only, and while he washes it, he sits inside home wearing only undergarment. One day mother hid the dhoti so that her son stays at home. But Changampuzha reached Saahithya Samajam wearing his loincloth only. As a secretary he read the report and started the program. This incident surprised everyone, but complimented his sincerity and dedication.
Changampuzha and Edappally Raghavan Pillai – Shelley and Keats of Malayalam poetry
Significant contributions given by Changampuzha and Edappally Raghavan Pillai to Malayalam poetry in the 1930s paved way to major changes in Malayalam literature. Their joint efforts later came to be known as Edapally Prasthaanam, which bridged the distance between poems and common man. They were close pals, and following the suicide of his dearest friend Raghavan, Changampuzha wrote the great poem, Ramanan – The poet's masterpiece work. The work was inspired by the tragic love story of Raghavan and betrayal faced by him, which took away his life. Read about the tragic story of Edapally here.
Poetry collections of Changampuzha
Among his poetry collections, Raktha Pushpangal, Spandikkunna Asthimaadam and Swara Raaga Sudha received overwhelming response from readers. Simple words and good flow of ideas and lines made his works popular among common man. He also adopted countryside language and style for his poems, which made him different. He strongly expressed his anger and disapproval to many of the social evils and injustice to common man through his works. His famous 'Vaazhakula' poem drew the exploitation of the weak sectors of the society by the feudal powers or higher classes.
Baashpanjali, Aaradhakan, Hemantha Chandrika, Sankalpakaanthi, Divyageetham, Devageeta, Valsala, Thilothama, Manaswini, Aparaadhikal etc are his other major works. 'Kavya Narthaki' is one of his iconic poems, which belongs to his poetry collection, Swara Raaga Sudha. 'Kalithozhi' is his contribution to novels genre. He passed away on June 17, 1948 at the age of only 36, and his contributions to Malayalam literature in his short life will be remembered for many centuries.
Read a few more articles on some of the stalwarts of Malayalam literature belonging to different eras. Here is the page link. Click on the images in the gallery to read
(Visited 3,685 times, 1 visits today)