Benyamin – India's first recipient of JCB Prize for his acclaimed novel 'Jasmine Days'
Benyamin is an award winning writer from the state of Kerala, best known for his fiction works. Many of his books are bestsellers and have been translated to English and other languages. His novel Aadujeevitham received Kerala Sahitya Akademi Award in 2009. In 2018 when JCB Prize for Literature was instituted in India, he became its first recipient for the novel 'Jasmine Days'. It was originally written in Malayalam as 'Mullappoo Niramulla Pakalukal', and its English translation won the prize. With prize money of 25 lakh Indian rupees, it's the highest amount given to any literal prize in India. He lived in Bahrain for 2 decades, where he began writing and he moved back to Kerala in 2013. He is fully engaged in writing since then.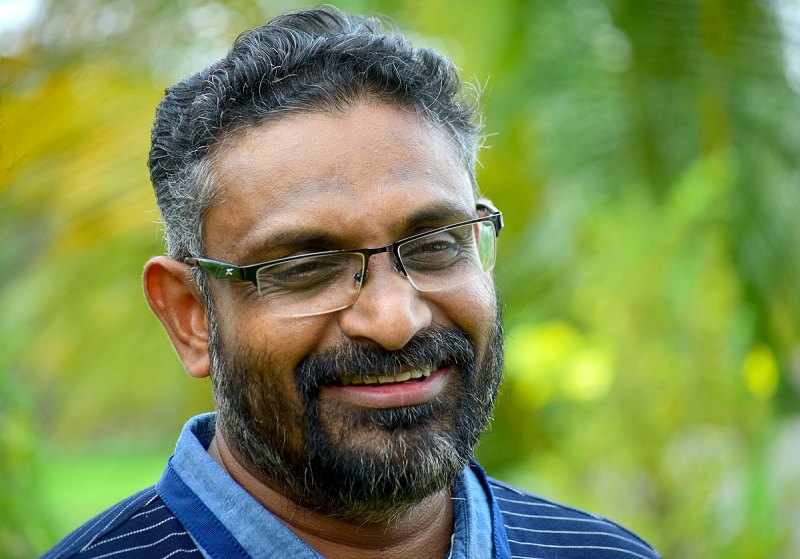 Benyamin hails from Kulanada of Pathanamthitta district. He was born in year 1971 as the son of a taxi driver. He did a diploma course in mechanical engineering from a polytechnic in Coimbatore. Soon after completing the course, at the age of 21 he moved to Bahrain in search of job, and he got interested in writing only after that. Interestingly the only book he read till then was Holy Bible. He authored more than 17 books till now, and also writes columns in various forms of publications. After publishing Aadujeevitham in 2008, there was a big turning point in his writing career, and now he is regarded among one of the top novelists of present times, age below 50.
Benyamin – Some interesting and less-known facts
1. His real name is Benny Daniel. Benyamin is his pet name, his father used to call him.
2. During his first 10 years in Bahrain he worked in the maintenance department of a bank. His stay at a foreign country away from homeland made him a reader and later a writer.
3. If he had not started writing, he would have been working in Bahrain as an engineer. It's only his reading habit which made him a writer.
4. His wife Aisha works as a service nurse in government sector, Bahrain. He has one son and one daughter.
5. His acclaimed novel Aadujeevitham was translated to English as 'Goat Days'. The book was shortlisted at 2013 DSC Prize for South Asian Literature and long listed at 2012 Man Asian Literary Prize.
6. He received Padmaprabha Literary Award in 2015.
7. His book Aadujeevitham depicts the life of an Indian labourer in Saudi Arabia. This book has been included in various school and university syllabuses of Kerala.
8. His 2011 bestselling novel, Manjaveyil Maranangal was translated into English as Yellow Lights of Death.
9. Though he lived in Bahrain for long 21 years, he is yet to learn Arabic language. He closely worked with Indians and English speaking people, and that's why. Arabians communicate well in English and Hindi too.
10. He loves cooking. Rice and fish prepared in mid-Travancore style is his favourite combo dish.
11. He published a few short stories and novels such as 'Abeesagin', 'Pravachakante Randam Pusthakam' and 'Akkapponinte Irupath Nasrani Varshangal' before writing Aadujeevitham.
12. Born into a Christian family, he is an atheist.
13. He loves travelling, friends and tours to tourist destinations and festival maidans.
(Visited 264 times, 1 visits today)