Anita Guha – Bollywood actress best known for her mythological roles of 1960s and 1970s
Anita Guha (1939 – 2007) was an Indian actress who predominantly worked in Bollywood in the 1950s – 1970s. She is best known for playing mythological roles onscreen and her titular role in 1975 blockbuster, Jai Santoshi Maa is immensely popular. She played mythological character Sita in the movies, Sampoorna Ramayana (1961), Shree Ram Bharat Milap (1965) and Tulsi Vivah (1971), which made her a household name. She moved to mythological characters only in the 1960s, and also worked in social and historical movies.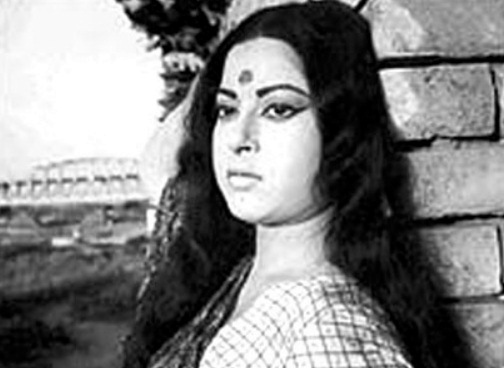 She played supporting role in Bollywood hit film, Goonj Uthi Shehnai, for which she received a nomination at Filmfare awards. Purnima (1965), Pyar Ki Rahen (1959), Gateway of India (1957), Dekh Kabira Roya (1957), Aradhana (1961) and Sanjog (1961) are her other major roles in lead/supporting character.
Anita Guha came to Mumbai to participate in a beauty contest
Anita was born in West Bengal in 1939. She moved to Mumbai at the age of 15 to participate in a beauty contest. She earned her first break to films through Tonga-wali (1955) in a supporting role. In 1956 she got her first lead role through her second release, Yahudi Ki Beti opposite Daljeet. In 1957 she once again played lead role in Dekh Kabira Roya, and also played supporting role in Sharada same year. She was one among the three female leads in Dekh Kabira Roya, aside Ameeta and Shubha Khote.
She shared screen space with Ameeta for her next release, Goonj Uthi Shehnai (1959) which was a turning point of her career. Her role as sacrificing, magnanimous Ramkali who secretly loves Rajendra Kumar's character gave her a nomination at Filmfare awards. Chacha Zindabad and Samrat Prithviraj Chauhan are her other movies in the 1950s.
She moved to mythological characters in the late 1950s
After playing notable supporting roles in the second half of 1950s, she moved to mythological characters in the late 1950s. Kavi Kalidas (1959) was the first movie in this series. In Angulimaal (1960) she played the supporting role of Guru Mata. It was her next release, Sampoorna Ramayana in 1961 opposite Mahipal which established her as an artist best associated with mythological characters. She portrayed Sita in Babubhai Mistry's mythological drama. She played female lead opposite Pradeep Kumar in Sanjog (1961). Shubha Khote also played a memorable role.
In her next release, Sangeet Samrat Tansen, she played female lead of Bharat Bhushan's love interest. After that she mostly received mythological or historical roles; Kan Kan Mein Bhagwan (1963) and Veer Bhimsen (1964) among those. She played Rajesh Khanna's foster mother in 1969 blockbuster Aradhana, who denies to accept Sharmila Tagore as daughter-in-law. Though her role with negative shades was brief, it was memorable, and played an important part in the film script.
She played supporting roles in Purnima, Tulsi Vivah and Anuraag, before she bagged the most memorable role of her career, Jai Santoshi Maa. She was later seen in Tumhare Liye, Fiffty Fiffty and finally Krishna-Krishna released in 1986. After that she disappeared from screen and stayed away from limelight till she passed away in 2007. She was married to actor Manik Dutt and the couple was childless. After her husband's death she stayed alone in Mumbai, and died of cardiac arrest on 20 June 2007.
Anita Guha – Some interesting and less-known facts
1. Since young she was very much fond of doing makeup, and even while going to school did heavy makeup – thick talcum powder, pink cheeks and lipstick. She received scolding from her teachers, yet she continued with her habit.
2. She is the maternal aunt of actor Prema Narayan.
3. Mithu Mukherjee – Popular Bengali and Hindi actress with hits like Marjina Abdulla, Nishikanya, Mouchak etc is also her niece.
4. Goonj Uthi Shehnai is the single movie which earned her a nomination at any film awards.
5. She has also done a few Bengali movies.
6. Jai Santoshi Maa is her most favourite film role. After the huge success of the film, people started calling her, Santoshi Maa. In fact people also started worshiping her, and many people approached her seeking blessing.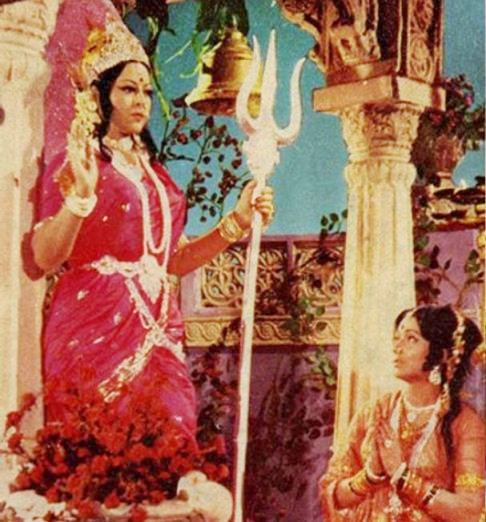 7. When Jai Santoshi Maa was shown at theatres, people used to bring offerings and food for goddess and they even left sandals outside the theatre.
8. Though she played a guest role in Jai Santoshi Maa, it became her most memorable role, and she fasted during the shooting (around 10-12 days).
9. In real life she was a devotee of the goddess Kali, and not Santoshi Maa. In fact she never heard of Santoshi Maa before she was offered that role.
10. The popular song, Jaago Mohan Pyare from Dekh Kabira Roya and Woh Bhooli Dastaan from Sanjog filmed on her.
11. Though she earned popularity through mythological roles, she was unhappy that she got type casted. Slowly with the change of Hindi cinema to action oriented, acting offers started drying up and she faded from screen.
12. Following her husband's death she became alone and was deeply distressed. White spots started appearing on her face and body, which she started hiding using heavy makeup. However, she hated doing makeup this time, though she was its biggest admirer during her younger days.
13. Her last wish was to do heavy makeup for her funeral procession, so that her patches and marks are not visible.
(Visited 420 times, 1 visits today)