70+ Popular Music Videos Starring Bollywood Stars – Part 3
Note: As the article on Indipop is bit lengthy, and images may take more time to load, I have divided the article into three parts. You can go through the links to read the article in full – Part 1 & Part 2 I have added images to all songs, so that a kid of 1990s or 2000s can easily recollect these songs from memory. Most of these songs are nostalgic to me as well. Please leave your comments, and if I have missed any name, let me know please. Also watch the gallery of 50 such popular Indi pop albums featuring Bollywood stars.
51. Chamak Cham Cham – Hindi music fans has got only rare occasions to listen to Yesudas' voice since mid-1980s. Chamak Cham Cham is one such rare occasion where he sung for a non-filmy Hindi album, and the song released in 2001 was well received. The song featured Bollywood actress, Rimi Sen, who has earlier featured in Euphoria's Maerii.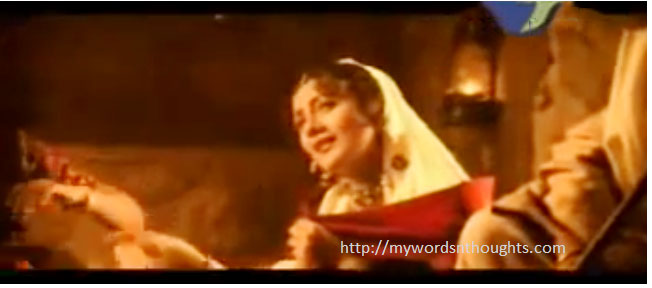 52. Tera Chehra Jab Nazar Aaye – I think, it was for the first and last time Rani Mukherji featured in a non-filmy Hindi song, and the song sung by Adnan Sami was a smash hit. It's the title track of the album. The album was released in 2002.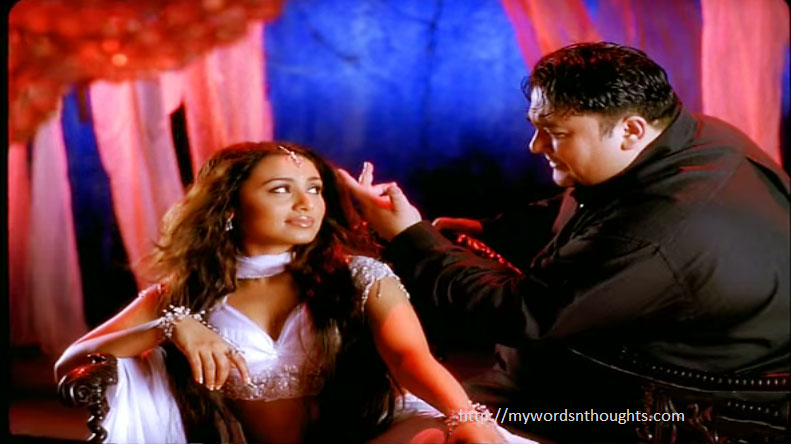 53. Chain Mujhe Ab Aaye Na – Mahima Chaudhary was featured in this romantic song of Adnan Sami's Tera Chehra. Most of the music videos of Tera Chehra featured leading Bollywood actresses.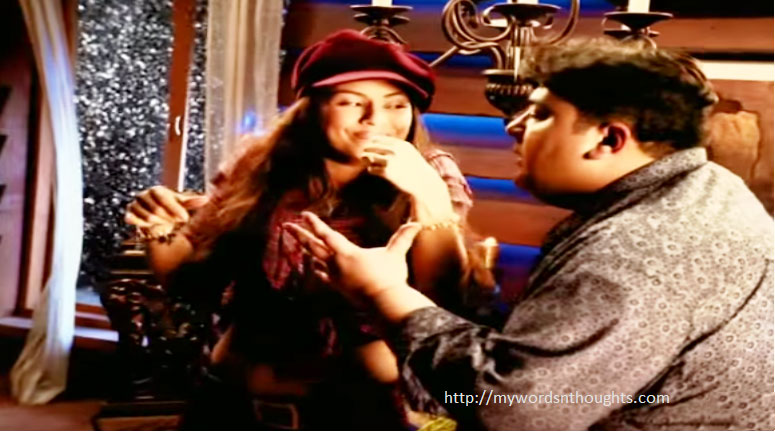 54. Nainon Se Nainon Ko Mila – Yet another popular song from 2002 album, Tera Chehra, Raveena Tandon was featured in this music video aside Adnan Sami.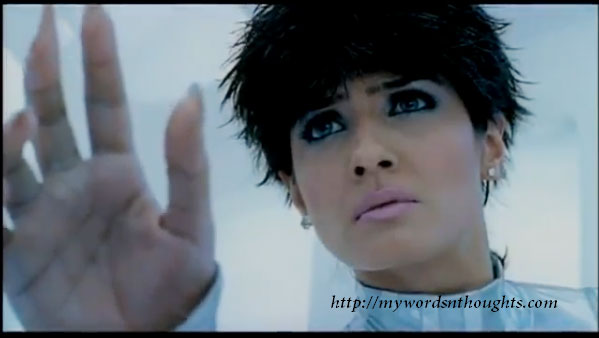 55. Pal Do Pal Zindagi – This Adnan Sami track starred popular actor & model, Diya Mirza. She has earlier appeared with Sonu Nigam for Jaan's Jaane Kyon Mein Tujhko. By the time she appeared in Pal Do Pal Zindagi, she has already debut in Bollywood.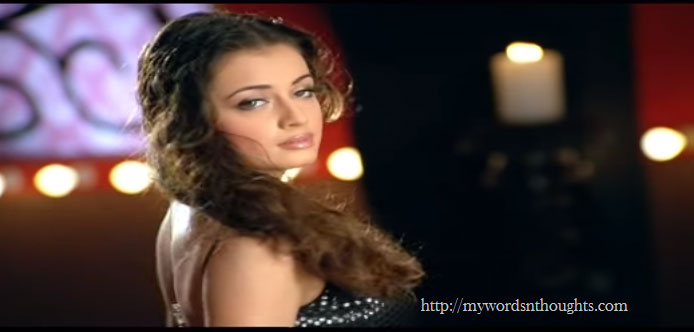 56. Maahiya Ey Mahiya – This Adnan Sani track starred Bhumika Chawla of Tere Naam fame.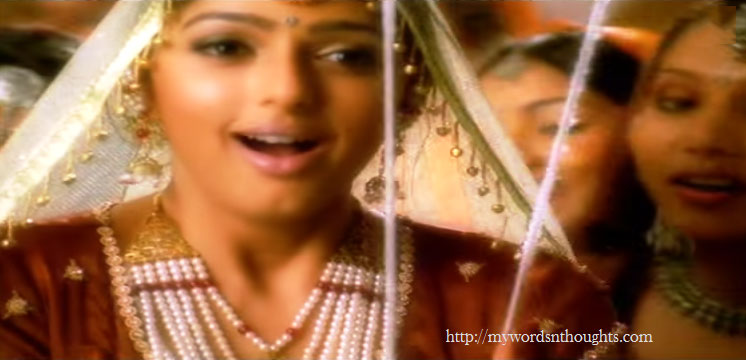 57. Pal Do Pal Pyar Ka – The song belonged to Adnan Sami's music album, Teri Kasam. Amisha Patel played a dancer's character in this music video, and the song was well-appreciated.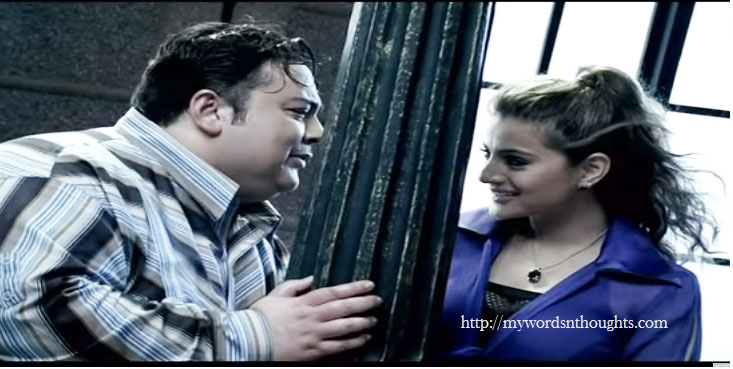 58. Teri Baahon Me – This Adnan Sami track starred Namrata Shirodkar in an extremely gorgeous avatar. Tera Chehra starred many top actresses of Bollywood like Rani Mukherji, Mahima Chaudhary and Diya Mirza.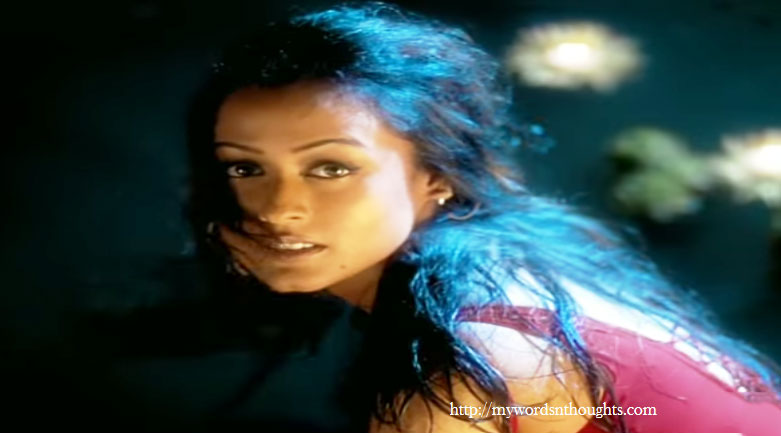 59. Kabhi To Nazar Milao – Asha Bhosle and Adnan Sami sang this popular track, and its music video featured popular model, Aditi Gowitrikar, who has earlier worked in many music videos of 1990s. Aditi Gowitrikar who remained a super model in the 1990s was a familiar face among audiences through the ads and music videos she appeared. Jaane Kisne of Shaimak Devar, Baarish Ho Rahi Hai of Anu Malik, and many more.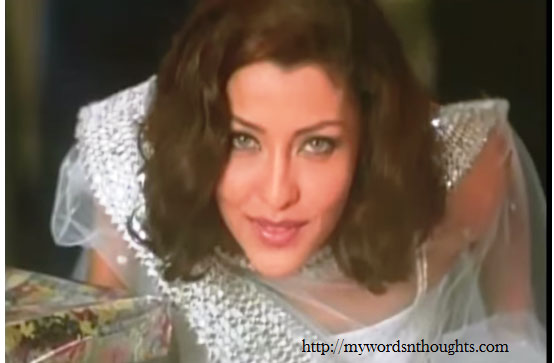 60. Lafzon Mein Keh Na Sakoon – India's first Indian Idol Abhijeet Sawant's songs became sensational soon after his debut album, Aapka Abhijeet Sawant, got released in 2005. The album's second track – Lafzon Mein Keh Na Sakoon featured Tamannaah Bhatia of Bahubali fame, who had not entered acting field yet. It is definitely one of her early works, and later she went on to become a star down South. She also acted in a couple of Bollywood films.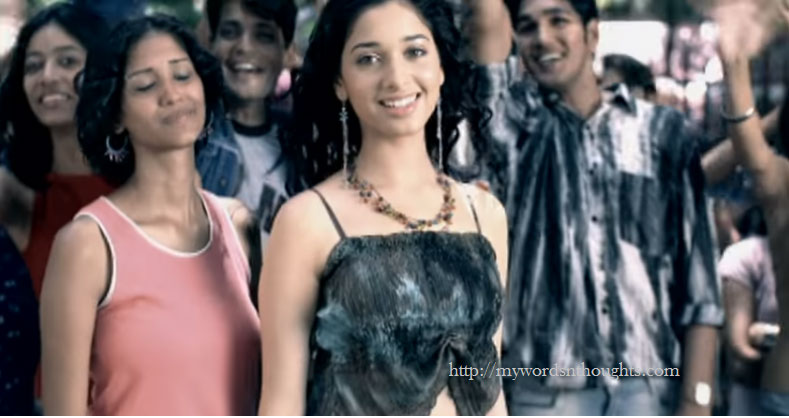 61. Tera Intezaar – When Abhijeet Sawant's co-star in Lafzon Mein Keh Na Sakoon turned a superstar in south Indian films, his arch rival Rahul Vaidya's co-star in his debut album Tera Intezaar too had a successful career in south Indian films. She is Vedhika Pooja Kumar who has worked in all the four south Indian languages, and still remains one at top. Vedhika is yet to make her Bollywood debut, yet her name worth mentioning, for the popularity she has among south Indian fans.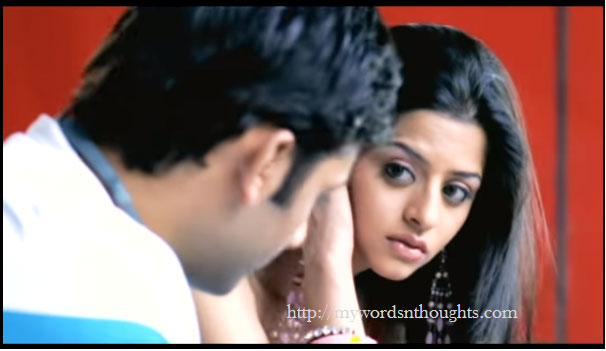 62. Naam Hai Tera – Deepika Padukone was only a model when she starred in Himesh Reshammiya's Naam Hai Tera. She was seen in its remix version as well, and both were smash hits. The sensational album, Aap Ka Surroor established Himesh as one of the leading composers of the industry. His voice too was well appreciated.
63. Samjho Na Kuch To Samjho – This Himesh Reshammiya song starred Sonal Chauhan of Jannat fame. The song belonged to Himesh's Aap Kaa Surroor, and all the songs were well-received.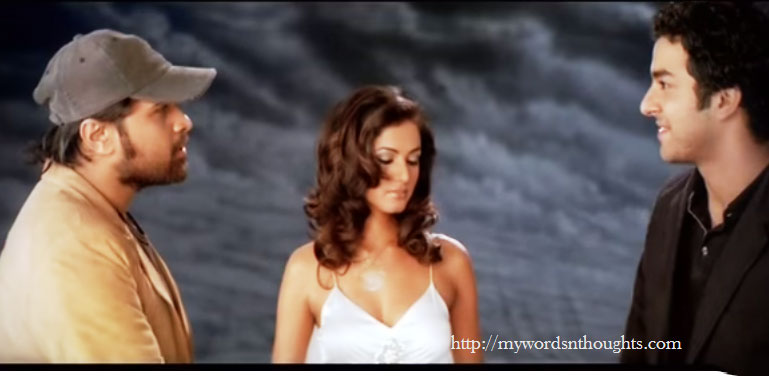 64. Kabhi Aar Kabhi Paar (Remix) – The song had three or four remixes in quick succession in 2004. Of all versions, Baby Doll version is still most popular. Sona Mohapatra sang this version, and the song featured Deepal Shaw as Baby Doll. The song so popular that she later appeared in a few more remixes such as Rangeela Re and Leke Pehla Pehla Pyar. She made her film debut with 2005 film, Kalyug. She was also seen as a news reporter in A Wednesday.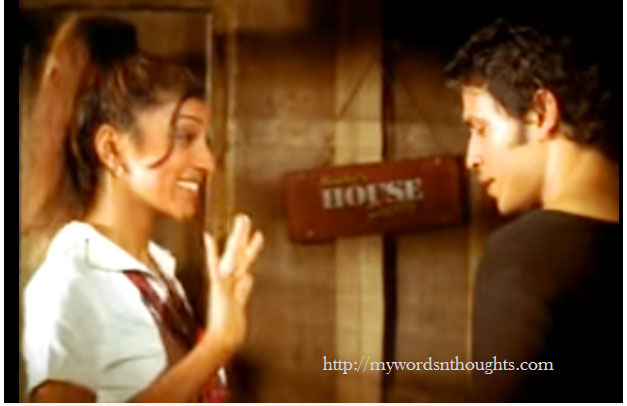 65. Pyar Ke Geet – Mallika Arora and Arbaaz Khan were featured in a few songs of 1999 popular album, Pyar Ke Gee sung by Shubha Mudgal. They got married just before the release of the album, and their jodi was well received by their fans. The title track and Aaya Re were the most popular tracks. Hun Huna is yet another track featuring the star jodi.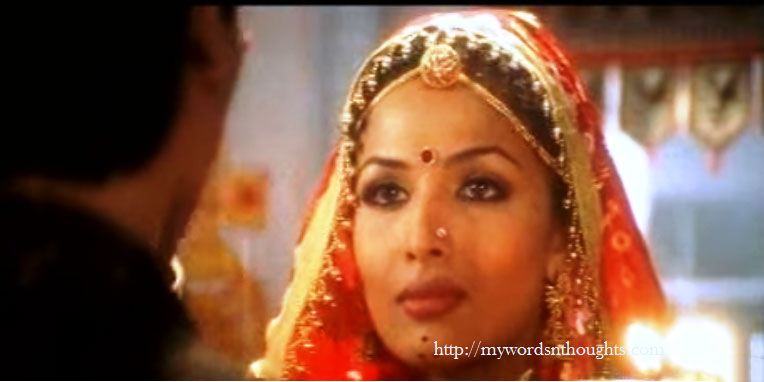 66. Nasha Hi Nasha Hai – This high intensity song sung by Sukhwinder Singh featured Aarti Chhabria who had a brief career in Bollywood. The song was featured in year 2000 Album, Nasha Hi Nasha Hai. She later appeared in Roote Hue Kyon music video of Adnan Sami. The song was extremely popular when got released. She also made appearance in Harry Anand's Chaahat and Avdooth Gupte's Meri Madhubala songs.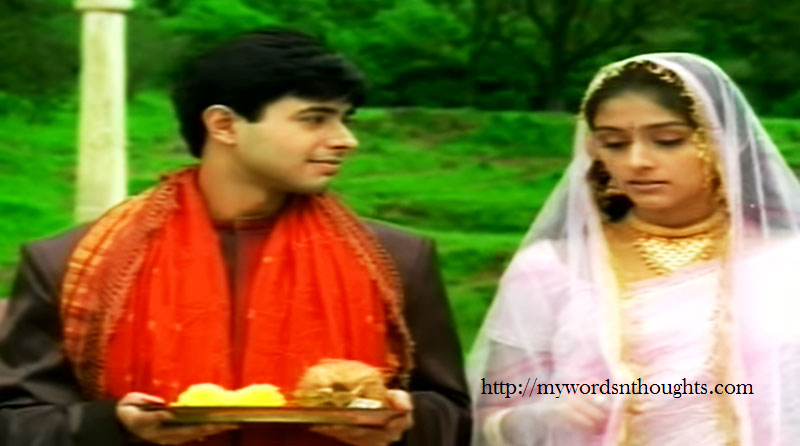 67. Roote Hue Kyon – Adnam Sami remained the top pop star of early 2000s. Needless to say, almost every lead Bollywood heroine appeared aside him in music videos, and all songs were huge chartbusters. Among all those songs, the title track – Tera Chehra featuring Rani Mukerji was most popular. However Roote Hue Kyon featuring Aarti Chhabria was my favourite, when an array of songs got listed in different music platforms. The sad and emotional number Roote Hue Kyon was a continuation to this title track, and a few screenshots of the prequel are shown as flashback suggesting that Rani is Adnan's past and Aarti Chhabria is his present. The song starts with Aarti getting an old photograph of Rani from Adnam's personal collections and the song ends with Adnam putting vermilion on Aarti's forehead, telling that he has already moved from past.
68. Kina Sona Tenu – Arjun Rampal remained a supermodel in the late 1990s, and has appeared in a few music videos before his film debut in 2000. This particular song sung by Nusrat Fateh Ali Khan is the most popular one, which made him a household name. It was a revived version of Nusrat's popular song, remixed by Bally Sagoo.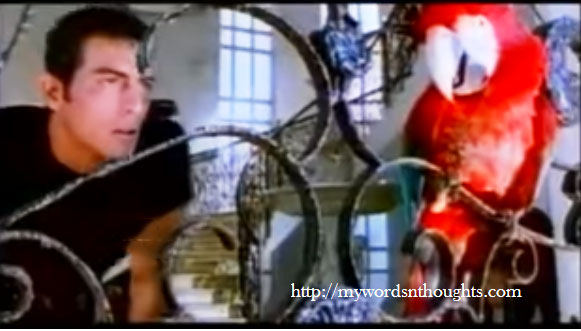 69. Na Marte Hum – Diya Mirza got the rare opportunity to feature in Asha Bhosle's song before her film debut. The song happened in 2001, and known television actor Aashish Chaudhary starred as lead characters in the song. The song rose up the popularity charts, and best loved by Asha fans.
70. Khoya Khoya Chand – Alka Yagnik & Babul Supriyo sang this duet, Sajid-Wajid composed the music and Sameer wrote the lyrics. Diya Mirza appears as a beautiful bride in this soft song.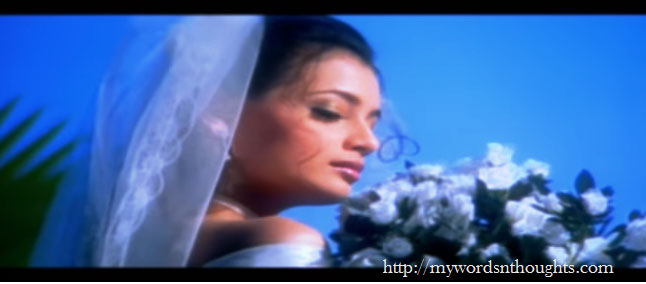 71. Oh Mein To Teri – Priyanka Chopra shared screen space with King of Pop – Daler Mehendi at the age of 17, before she became a known face. She was seen in Sajan Mere Satrangiya for 'Ek Dana' in 2000.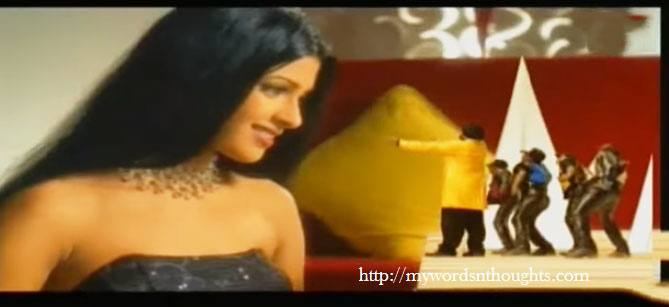 72. Aisa Na Mujhe Tum Dekho (Remix) – Vikas Bhalla is a trained Hindustani singer, and he has acted in Bollywood films and television soaps. He owns a few hit albums in his credit. This particular track was sung by him, and he also appeared in its music video. This remix song was a smash hit. Diya Abraham is the sizzling model in this hot song, who has earlier appeared in Alka Yagnik's Deewana Hai song in the year 2000.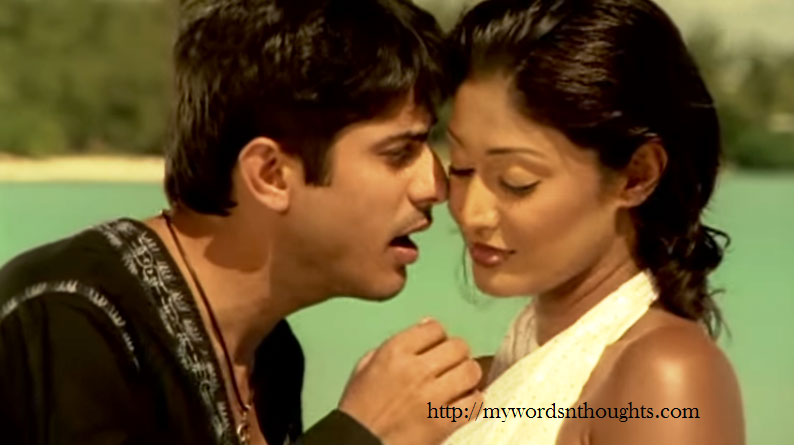 73. Woh Kaun Thi – Like many actors, Jimmy Shergil who was a model in the 1990s appeared in this popular music video of Jojo. The song was indeed popular when got released.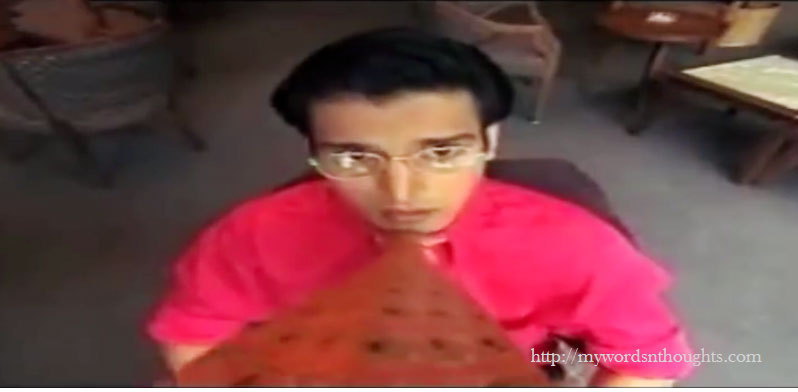 74. Duniya – Can a 90s kid forget Raageshwari's Duniya? The song became a rage across the Indi Pop world when it got released. O Kudiyo (Shava) is yet another popular music video of Duniya. Raageshwari is one of the well-established female voices of Indipop during its primitive days, and she owns a fine voice, of course. But her Bollywood career is not so great. She played Akshay Kumar's sister in Mein Khiladi Tu Anari before 'Duniya', and was also featured in Zara Zara song of the film aside Saif Ali Khan. She had a successful singer career and also a television career as a VJ.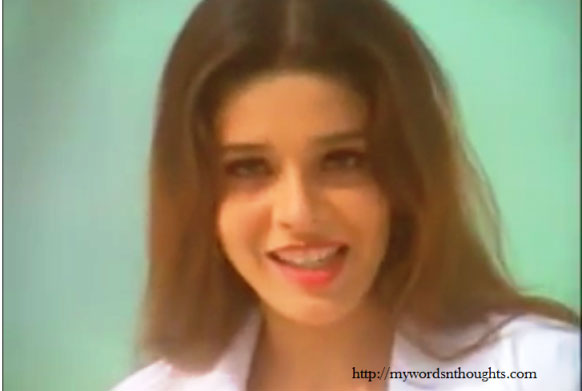 75. Is Haat Le Use De De – Following the super success of Duniya, Raageshwari released her next album – Pyar Ka Rang. Though it couldn't replicate the success of Duniya, it remained successful. She exhibited her dancing talents for its music video. The male model too has appeared in television shows and a couple of films. Sadly I can't remember his name. Yet I believe he was a part of Doordarshan's soap of 1990s, Swabhiman and I think he has appeared in a few ads of 1990s.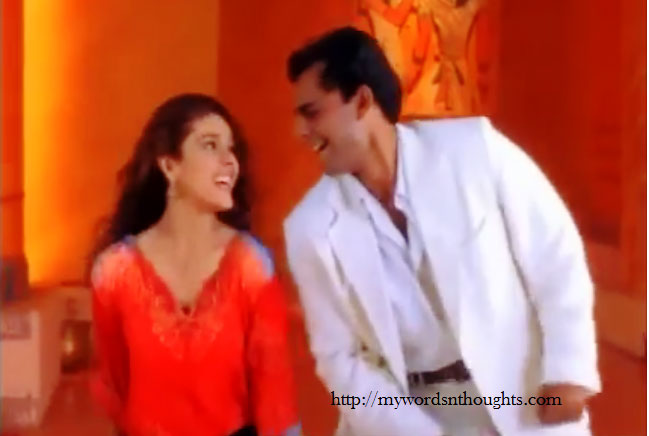 76. Kaliyan Ka Chaman – One of the finest remixes of Bollywood golden hits, Radhika Rao & Vinay Sapru did an amazing work, and the video featuring Meghna Naidu is fabulous. The video was regarded very hot at the time of its release. Meghna has done a few films in Bollywood and South, yet she is still remembered for this sizzling video.
77. Kajra Mohabbat Wala – The song was sung by Alisha Chinoy and Sonu Nigam. It's not the same Kajra song of Alisha we are familar with. It's one of the golden hits of O. P. Nayyar in the remixed version. Diya Mirza has worked with Sonu Nigam for a series of music videos, and I think, Kajra is the last one among those. Diya looks extremely gorgeous in this video.
78. Mujhe Khabar Thi Woh Mere Nahin – Jassi girl, Mona Singh was seen in this popular ghazal sung by Lata Mangeshkar. Though she is best known for her television role, she played Kareena Kapoor's sister in 3 Idiots. Khalid Siddiqui is the male model in this song, who is a popular model, television star and had a brief stint in Bollywood as well. He is best known for his roles in Gajini & Jogger's Park.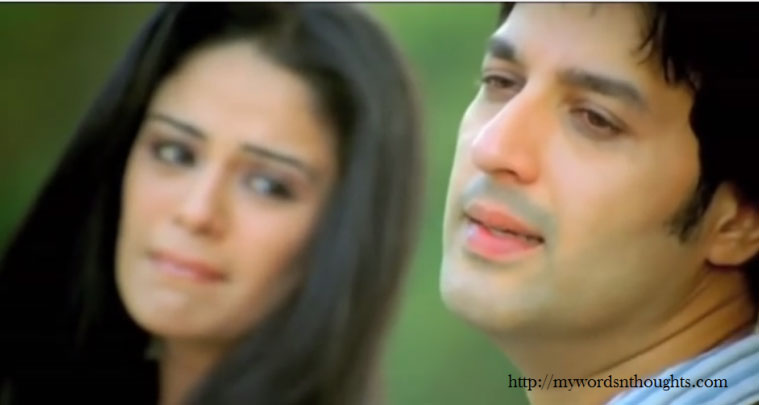 79. Payoji Maine Ram Ratan Dhan Payo – The song sung by Lata Mangeshkar was released in 1997, and it belongs to Bhajan genre. The song stars two Bollywood actresses – Mayuri Kango in traditional attire and Kim Sharma in modern dress. Mayuri was already a familiar face to viewers while Kim Sharma was only a model then, who marked her screen debut with Mohabattein three years later.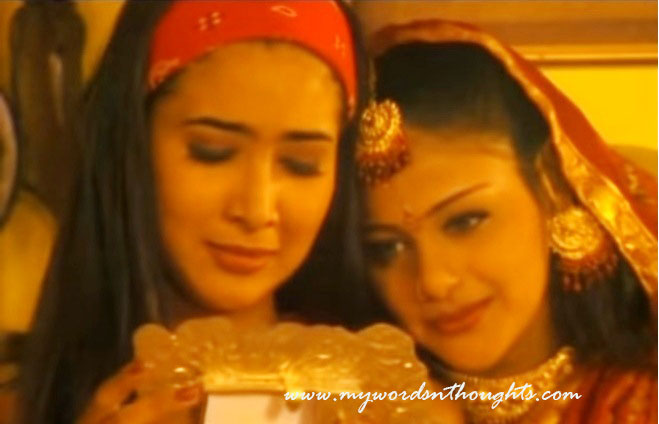 80. Mere Rashke Qamar – The recent song to add to this list is Mere Rashke Qamar starring Hrithik Roshan and Sonam Kapoor. Originally composed and sung by Pakistani legend Nusret Fateh Ali Khan, the song was most recently used for the music video featuring Hrithik Roshan and Sonam Kapoor, also for the film, Baadshaho. Rahet Fateh Ali Khan's voice was used for the song, and it is a pleasant thing to hear Nusrat's voice too, exactly 20 years after his death.
Before I conclude
I would like to mention a few more names in this list. Celina Jaitley has been featured in a few remix versions of Bollywood hit numbers – Zara Nazron Se Kehdo, Kaanta Laga, Kabhi Aar Kabhi Paar and Pardesiya, before she made her Bollywood debut. She also starred in Jazzy B's music video, 'Oh Kehri' 2001. Reema Sen was featured in the popular video, Chandini Ratein sung by Shamna Kanwal. The song was included in the album, Distant Voices. Suchitra Krishnamurthy and Sophie Chaudhary had released their own albums, and tried their luck in Bollywood as well. Nakul Kapoor who played the title role in Tumse Acha Kaun Hai is still remembered for the chartbuster hit, Ho Gayi Hai Mohabbat. Singer Shibani Kashyap also featured in this song. The song earned quick attention for its filming, for its splendid view of backwaters of Kerala.
Kamna Jethmalani was featured in popular remix version of Chod Do Aachal by Bombay Vikings. She is a star down South. Priyanka Chopra was seen in a blink-and-miss appearance in this song. Popular model Sophiya Haque who has done a few hit item songs in Hindi and Tamil, appeared in Alka Yagnik's Dil Tha Yahan Abhi Abhi. Neetu Chandra made a brief appearance in Sophie Chaudhary's Mera Babu Chail Chabila and she was benefited with this role.
Ghost with a candle – Maushmi Udeshi of Noorie fame later appeared in Priyadarshan's Bhagam Bhaag. Rakhi Sawant has featured in remixed version of Pardesiya song as well as Hoton Mein Aisi Baat. National award winning actress Rajeshwari has released a few albums, and a couple of music videos are popular, most notable ones being Piya Se Ulach Gayi Nain and Hulle Hullare. Nisha Kothari of James movie appeared in Chadti Jawani Remix as a fairy.
Conclusion
Top Bollywood actors – Vidya Balan, Deepika Padukone, Shahid Kapoor, John Abraham, Priyanka Chopra and Mallika Arora have started their careers in music videos before they made Bollywood debut. In fact, success of such music videos has served as the perfect launch pad of these actors in Bollywood. It's not just the case of big stars. Many known faces who received limited success, like Diya Mirza, Jimmy Shergil, Arjun Rampal, Amrita Rao and Celina Jaitley have started off with modelling and music videos before their debut in films.
Mid-1990s to mid-2000s can be termed as the golden period of music videos and private albums. In fact many leading Bollywood voices like Sonu Nigam and Shankar Mahadevan, and music director Himesh R Reshammiya got a successful career after they had glorified success in private album recordings. Those glorious days of music albums have gone, and those days are nostalgic to many. Me too, join that group.
You can read the rest two parts here: Part 1 & Part 2
You can also watch the gallery of 50 such music videos featuring Bollywood celebrities here.
(Visited 1,594 times, 1 visits today)