Vinod Kovoor – Malayalam actor and stand-up comedian best known for TV sitcoms, Marimayam and M80 Moosa
Vinod Kovoor is a character artist and comedian associated with Malayalam cinema and television since 2003. He was a mimicry artist, based in Kozhikode before he joined film stream. He is a TV anchor, stand-up comedian, mimicry & mono act artist, and a writer too. As a TV actor he is best known for the comedy sitcom, M80 Moosa, where he portrayed the lead character "Moosakka" aside Surabhi Lakshmi. The show successfully completed 350 episodes in 2017. His role in the short film "Athe Karanathal" won best actor for a short film award at National Film Festival 2013. Since 2012 he is a part of the show Marimayam, where he portrays the character Moidu.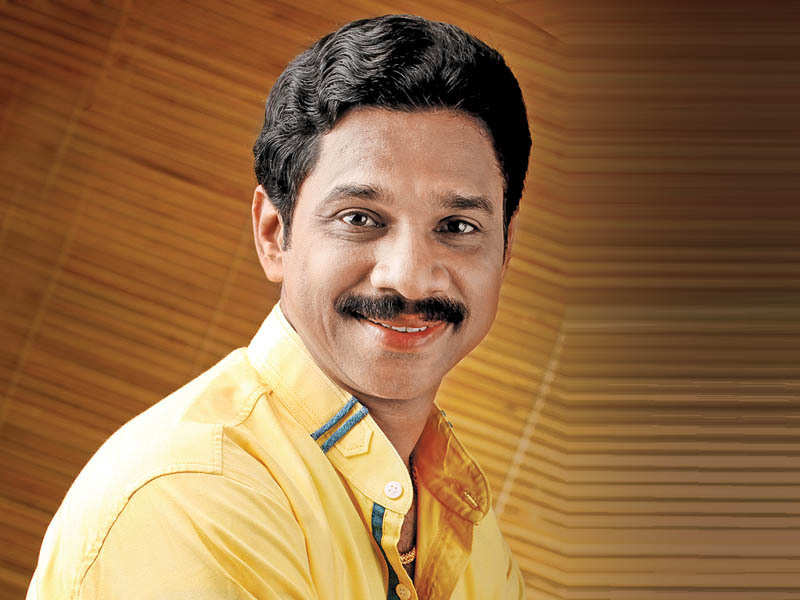 Started his career as a mimicry artist
Vinod Kovoor hails from Kovoor, Kozhikode. He was associated with mimicry before he joined television. In fact he was quite active in cultural events and competitions in the field of stage plays, mono act, mimicry etc winning many prizes. He started a mimicry troupe known as Tom & Jerry. He was also a founding member of the troupe, Calicut V4U.
Mazhanool Kanavu in 2003 was his acting role in films. However he turned active in films only in 2011 with the movie Adaminte Makan Abu, and has appeared in more than a dozen of films till now. As an actor he got the major break through popular comedy show Marimayam on Mazhavil Manorama TV channel in 2012. His character Moidu became an instant success, and it helped him to bag good character roles on big screen. His appearance in reality shows also helped him to gain popularity among the masses.
His role as Achayan in the short film, "Nerariyathe" is one among his popular roles. He played noted roles in Malayalam movies, Ustad Hotel, Premam, Varsham, Visudhan, Happy Wedding, Punyalan Agarbatis,
Vinod Kovoor – Some interesting and less-known facts
1. He is a recipient of best actor for four years consecutively in Kerala Kalolsavam. Mimicry and mono act remained his favourite items. He is a trained Bharatnatyam dancer and a singer.
2. He along with Nirmal Palazhi, Hareesh Kanaran, Devarajan and a few others were the founding members of the troupe, Calicut V4U which participated in Comedy Festival. But he was not a part of the show.
3. Hareesh Kanaran's iconic and most popular character "Jaliyan Kanaran" of the show Comedy Festival was initially performed on stage by Vinod Kovoor, when he was a part of the troupe Calicut V4U. When Vinod turned busy, Hareesh took over the role, which shot him to instant fame and also earned him many nominations and awards.
4. He holds dual degree, in Sociology and Malayalam which he completed from Zamorin's Guruvayurappan College, Kozhikode.
5. He also completed Hotel Management studies and also worked as a receptionist at a hotel for a brief period before he turned a full-time actor.
6. He has also published two books on acting and mimicry titled, Ekabhinaya Samaharam and Kalolsavam Monoact.
7. On his 18th wedding anniversary he remarried his wife at Guruvayur temple. It was because of their desire to get married in the same temple.
(Visited 471 times, 1 visits today)