Naslen K. Gafoor – Popular Malayalam film actor of 'Thanneer Mathan Dinangal' and 'Home' fame
Naslen K. Gafoor is an upcoming young actor of Malayalam cinema, whose supporting roles in Thanneer Mathan Dinangal, Kuruthi, Home, Keshu Ee Veedinte Nadhan, Super Sharanya etc earned him instant recognition in a short interval of time. He was first seen in an uncredited role in the film Madhura Raja (2019), and he shot to fame with his first credited role, Thanneer Mathan Dinangal, released same year.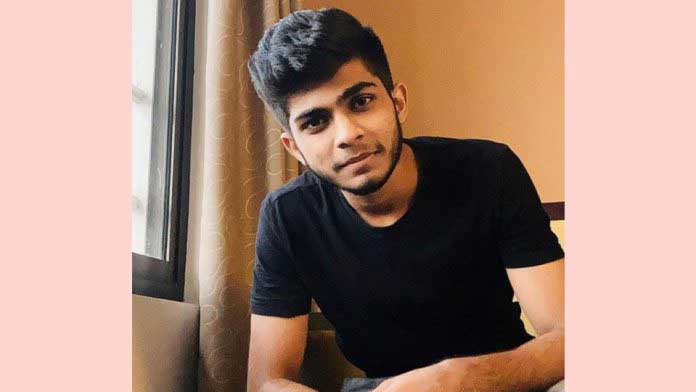 Naslen K. Gafoor was first seen as a boy in the crowd in Mammootty starrer Madhura Raja
Naslen K. Gafoor hails from Kodungallur of Thrissur district. He was born in 2001. Naslen is a huge fan of Mammootty. While he was among the crowd who watched shooting of Mammootty starrer Madhura Raja, he appeared in a blink in an eye in the reels, as a boy standing in the crowd. Thanneer Mathan Dinangal was his first credited role, and his supporting role as a teenager student got well noticed, and he started receiving more roles. His comic role shot him to instant fame and there was no turning back after that. He got the role in Thanneer Mathan Dinangal through auditions. He came to know about auditions through his friends.
As Dilip's son in Keshu Ee Veedinte Nadhan and as a teenager boy addicted to make Youtube videos in Home he entertained audience a lot. His role as a frustrated teenager in Kuruthi was quite contrasting to the roles he played till then. Varane Avashyamund and Super Sharanya are other releases. Pathrosinte Padappukal, Makal and Jo & Jo are his upcoming movies. A promising young actor who created a niche of his own through the roles he received till now, he has a glorious career ahead.
Naslen K. Gafoor – Some interesting and less-known facts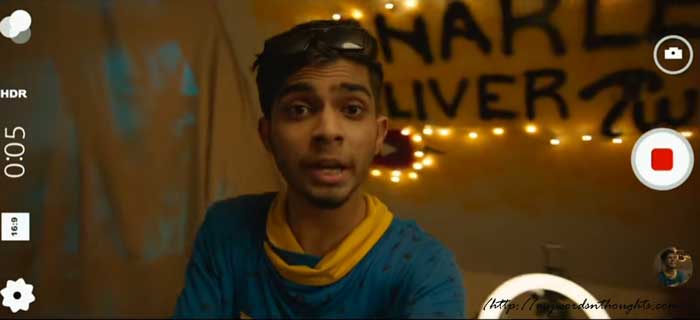 1. He is an engineering dropout, who wants to concentrate on a career in acting.
2. He entered films as a junior artist and rose to fame in a series of memorable roles.
3. He has appeared in ad films like 'Chase Your Passion' and 'Pranchiyude Prashnam'.
4. He is one among the most promising young actors of Malayalam cinema.
(Visited 100 times, 1 visits today)