My tribute to great musician – P. B. Srinivas
Different voice and singing style – these factors helped P. B. Srinivas to shine as a jewel among stars. Including Malayalam and Tamil, he sung numerous songs in many Indian languages. When this veteran singer left the world on a Vishu day at the age of 82, the whole singing world looked like an empty planet without the glittering stars. He has been going through illness and bad phase of his life, for a long time. He died of severe heart attack in his own residence of C. I. T Nagar Chennai on 14th April, 2013.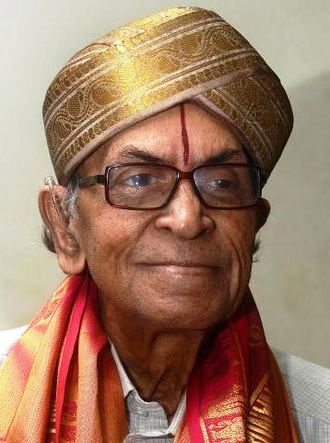 P. B was born in Kakinada of AP in 1930, September 22. He came to music world in 1952 through Bollywood movie, Mr. Sambath, based on a novel written by R. K. Narayan. He started his career with a small bit of song of that movie. But very soon he got an opportunity to sing a duet along with P. Suseela for Gemini Ganesan's 'Veerapandya Kattabomman'. J. Ramanathan was the music direction and song was 'Pongum Vennila'. Again, the same music director gave him another opportunity in 'Kappalottiya Tamizan'. He sang Bharathiyar's lyrics – Kadru Venniyidai Kannamma. The movie Jathakam – made in Tamil, Telugu, Kannada and Hindi established him as a popular playback singer and he has rendered his wonderful voice to more than 200 songs.
P.B. engaged in Malayalam movies during 1960's and 70's. In 1954, he sang his first Malayalam song for the movie Putra Dharmam. But Keralites still remember him for the song 'Maamalakalkkappurathu' of the movie, 'Ninamaninja Kaalpadukal' – a song describing the beauty of Kerala.
Now let me mention a few hit Malayalam songs of P. B. Srinivas. 'Aakasha kuruvikla' and 'Baliyalla' from Rabeka, 'Niranja Kannukalode' from School Master, 'Thulsi Vili Kelkku' from Kattu Thulasi, 'Bhoomi kuzhichu' from Kalanju Kittiya Thankam, 'Vanadevatha' from Shakunthala, 'Gite Hridaya Sakhi' from Poochakanni, 'Kshera Sagara' from Kumara Sambhavam and 'Karalil Kanneer' from Babu Mon are precious gems sung by P.B. in the golden era of Malayalam movie songs. Can any one forget 'Chakkara panthal' that used to be shown in Doordarshan during 1980's and early 90's! Those gems will stay as assets forever.
His voice has flown through different languages including all south Indian languages, Urdu, Hindi, English and Sanskrit. He was the chairman of Tamil Nadu Sangeetha Nadaka Academy (Music-Drama Academy) and has got several recognitions including Kalaimani Award of Tamil Nadu government and Kamukkara Award of Kerala state.
You can read a few more articles on celebrity chats and short biographies below. Click on the images in the gallery to read
(Visited 454 times, 1 visits today)