Music Therapy – For a peaceful mind and soul
Music is the best companion for many of us – while doing house chore or travels. Most of us hold music close to our hearts when we are happy, sad, excited or having mood swings. Music serves as a medicine, often does the role of a therapist and lifts our mind to an upper level. It gives new meanings to our emotions and often helps us to give our worries a break. Let us know a little about music therapy which works for the wellness of body, mind and soul.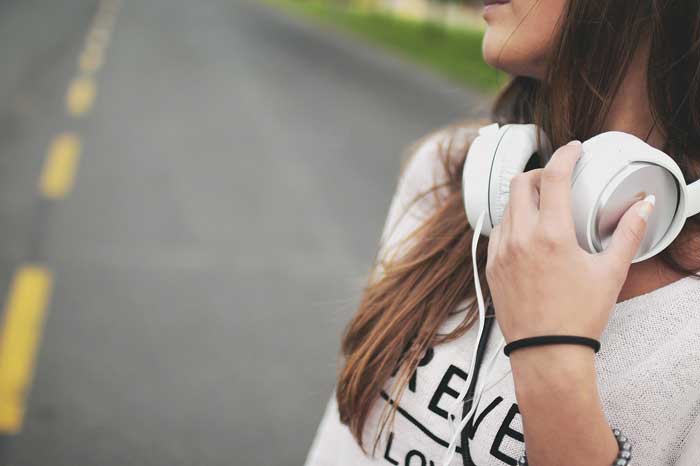 Play music knowing mind's ragas
When you listen to some pleasant music, it makes you feel relaxed. Have you noticed? Many scientific studies have indeed proved that music is good for your mental health. Treatment with music and ragas can bring down anxiety, stress and a lot of problems associated with mind. Body also responds positively to music therapy, which adds benefits only.
Counselling is the first step who seek music therapy. What's the problem; how deep it is; what are the physical ailments associated with it; how is the mental health – all these queries are understood in deep. They also try to know your taste and interest in music.
Familiar and favourite songs are mostly chosen for music therapy and it differs from one person to another. If you are not interested in a particular song or cannot vibe with a specific genre of music, choosing that song may not be useful for you. If you have medical conditions like high blood pressure, more than your taste, raga-based songs may be chosen.
High beat songs are energetic
High beat songs like rock music are high in energy and have the power to refresh you. But when you choose such songs for therapy some points are to be noted and intense care must be taken while choosing such songs. When you listen fast beat songs, it can increase heart beat and pulse rate. But songs with 70-75 beats give you a pleasant feel. It's always advisable to choose songs knowing their mental status and physical health. In short, a song suitable for one person may not give positive results for another person.
If you have problems of high blood pressure, it's advisable to choose songs not high in emotions. Before and after therapy, therapist examine the health and mental status of the patient, ascertain the treatment is going in right phase and if needed bring changes to the therapy for future sections.
Music and medicine
For patients with high blood pressure, a good therapist only assures to bring down the dosage of medicines taken. He never guarantees full stoppage of drugs. Even the lyrics of songs can influence the emotions of a bp patient. So, while choosing songs for this group, not only music and beat, lyrics are also taken into consideration. Instrumental music is best. For depression patients taking anti-depressant pills, music therapy works in their favour. Dosage can be reduced if music therapy becomes effective.
Music helps to overcome challenges
Studies have proved that indeed music can improve communication skills in children. Along with speech therapy, occupational therapy and special education therapy, music therapy can also be done. While choosing songs for kids, give importance to their tastes also.
Music therapy can improve the social life of kids and how they communicate with others. Along with singing, teaching them to catch rhythms and dance can improve the co-ordination of body movements. It also helps in improving emotional intelligence.
When kids learn lyrics and sing, it improves their self confidence and energy level. Children with mental challenges can be given music therapy to yield positive results. Music can get hold of kids with hyperactivity, bringing concentration in their activities including studies. Such kids turn calm during music therapy sections, and become friendlier.
Music keeps anxiety at bay
Listening music at least 20-30 minutes a day can improve your mood a lot. Those suffering from Obsessive-compulsive disorder (OCD) can also try music therapy and see the results. For those suffering from anxiety and depression, singing as a chorus can be effective. Even singing 2-3 lines can work.
Passive therapy is done after surgery or delivery. Even during surgeries and deliveries, some doctors play music as a sort of music therapy, to relieve stress. Music helps the patient to deviate from negative thoughts, anxiety and even forget pain for a while. During delivery sessions, light music is played in low volume. Even during chemotherapy sections, music therapy is used to reduce stress, anxiety and forget pain.
A good therapist can help you a lot
You cannot become a good therapist simply by knowing a few songs or ragas. He should have a good taste in music and depth in knowledge too. Then only he can treat his patients with different genres of music effectively. Always note, choice of songs and beats is very important in music therapy sessions and it can influence the patient a lot. A wrong music bit played can adversely affect the patient's mood.
Some people love countryside music, a few others love rock while others classic, devotional or light numbers. A therapist must be able to easily connect with patient's taste in music and provide him what he wants. Then only music therapy sections become effective and yield quick results. He should have a good knowledge of ragas and how a particular music note or rhythm can influence a person's mood.
It's a myth that happy songs can improve the mood of depression patients. When you are ailing with separation, playing some happy music may irritate you more. Some ragas can help you here, some emotional songs and lyrics as well. Yet, songs suiting one person's mood and health conditions may work negative for another. Best method is to play different types of music and read your patient's mood and emotions, and how he responds.
Slowly music therapy gives a healing effect. You can continue throughout your life, and make it a part of your life. When you successfully co-ordinate help from a general medical practitioner, along with service from psychologist and music therapist, your sessions become more effective.
Image source: Pixabay