K. Vijayan – Film director of 'Thirisoolam' fame
K. Vijayan (1939 – 1988) was a film director who director many Tamil films during 1960s-1980s. He has also directed a few Hindi and Malayalam films. Thirisoolam (1979) in Tamil is his most successful film. Amardeep starring Rajesh Khanna is his noted work in Hindi. Vijayan frequently worked with Sivaji Ganesan in the second half of 1970s and early 1980s.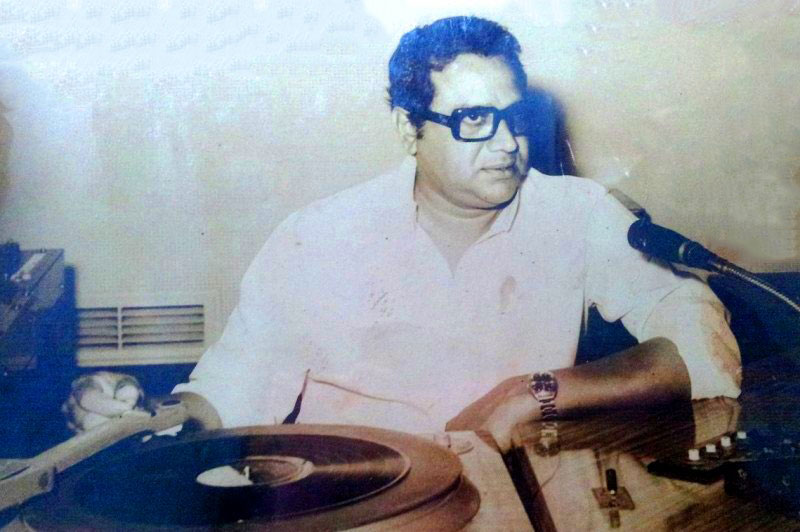 K. Vijayan was a native of Tirur, present-day Kerala. He was employed at Trichy Golden Rock Railways before he moved to Chennai to pursue a career as actor. He played lead role in Paadhai Theriyudhu Paar which opened to positive reviews from critics. The film also shared national award for best regional film with Kalathur Kannamma in 1960. But the film's failure almost ended his journey to succeed as an actor, and with late 1960s he moved to direction.
His debut flick Kaaval Dheivam released in 1969 starring Sivaji Ganesan was a commercial hit, and since then the duo collaborated in many movies together. Thirisoolam, Vidhi, Sattam, Vidhuthalai etc are his major works. He died during the film shooting of En Rathathin Rathame, Tamil remake of Mr. India. The film was later completed by his son.
K. Vijayan – Some interesting and less-known facts
1. His film Thirisoolam was the last blockbuster of Sivaji Ganesan's career, and the film had a successful run of more than 200 days.
2. He has remade Bollywood iconic movies – Mother India and Mr. India into Tamil, titled Punniya Boomi and En Rathathin Rathame respectively. He also remade Qurbani, Avtar, Amanush, Ardh Satya etc into Tamil.
3. Film directors K. S. Adhiyaman and Samuthirakani have worked as his assistants.
4. He is an actor turned director, who marked his screen debut as a solo hero.
5. His son Sundar K. Vijayan directs TV serials.
6. His debut film as an actor Paadhai Theriyudhu Paar was one of the early films in Tamil with Communist theme.
7. His last film, En Rathathin Rathame starred Meenakshi Sheshadri in her first Tamil role, where she reprised Sridevi's lead role. The director died during its film shooting.
8. His Bollywood film Amardeep marked the return of Rajesh Khanna after a string of flops. The film was a commercial success. It was 10th most watched Khanna film after his death in 2012.
9. He frequently worked with Sivaji Ganesan and Kamal Haasan.
10. His real name is K. Sathyanathan.
(Visited 654 times, 1 visits today)