Jayaraj Warrier – Malayalam actor and caricaturist
Jayaraj Warrier is an actor, TV anchor and caricaturist from Thrissur who owns more than three decades of experience in the field of caricature and nearly four decades of experience in acting. He is one of the early anchors of Doordarshan, which made him a household name of Kerala. He started his acting career as a stage actor with amateur plays in 1982, and turned a famed caricaturist in the early 1990s. He also plays supporting roles in Malayalam movies and soaps. He is best known for entertaining others with his humour and caricature, and many great Kerala politicians, writers and artists have become a part of his sketches which depict in a humour way.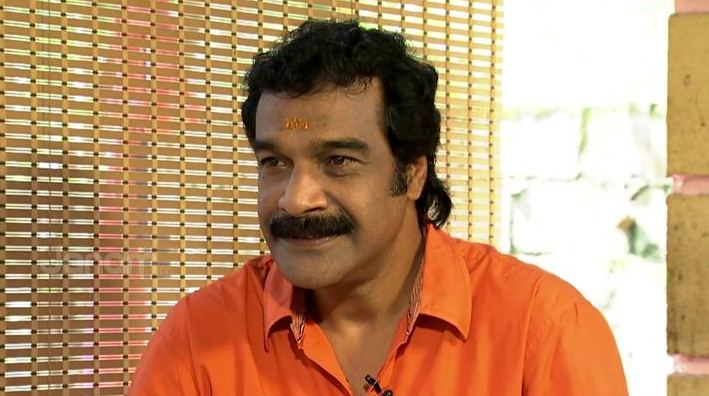 Jayaraj Warrier hails from Thrissur. He turned a stage actor in 1982 and has worked with Jose Chirammil's Route theatre group for 8 years since 1984. Jose Chirammil was his mentor. Jayaraj was not at all interested in doing serious roles in front of audience as he loved humour most. That's how the brainstorming idea of caricature came into mind. Since early 1990s, he has done more than 1000 caricature shows, and perhaps the first south Indian artist to take it as full time profession and popularized it too. The show titled 'Caricature show' was a big success.
There was one theatre near his home named Mary Matha, from where he used to overhear film dialogues during his childhood days. He was also interested in listening songs played in radio. Later he started imitating Malayalam heroes. A banyan tree near his home was first stage where he presented mimics, and later started performing at weddings during his pre-degree days. Apart from film actors, he also imitated his neighbours in such occassions which helped him to gain popularity as well as a lot of confidence.
Jayaraj Warrier – Some interesting facts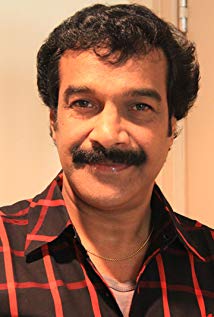 1. He studied pharmacy course, but later got into art and entertainment field.
2. He acted as a lead hero of many plays of Jose Chirammil's amateur theatre group, School of Drama.
3. While he was still confused with his career choice, an advice by Jayaprakash Kuloor helped him to realize what he actually is. That's how he fully switched to stand-up comedy in the form of caricature in the early 1990s, and earned success in this field.
4. His wife Usha married him before he became well-settled in life. When they met for the first time via parents, Jayaraj openly told not to marry him expecting a high salaried job. Yet Usha accepted him as life partner. He got financially secure only after marriage.
5. Upcoming Malayalam playback singer Indulekha Warrier is his daughter. She has sung songs for Autorsha, Apothecary etc.
6. In 2003 July he presented a caricature of Kerala politicians who were the members of KLA. It was for the first time such an attempt was made in Indian politics.
7. He is a singer and mimicry artist and has also done stage shows for both.
8. He appeared in Malayalam films such as Neythukaaran, Bhoothakannadi, Charlie, Kochu Kochu Santoshangal, Anarkali, Apothecary etc in character roles.
(Visited 485 times, 1 visits today)