Vidya Sinha – Bollywood heroine of 1970s with next-door girl image
Vidya Sinha (1947-2019) was a veteran Bollywood actress of 1970s, who played lead roles in some of the low-budget yet memorable films with fresh themes like Rajnigandha (1974), Chhoti Si Baat (1975) and Pati Patni Aur Woh (1978). She was best known for her association with Basu Chatterjee, who played a magnificent role in building career. It was through his films she earned a next-door girl image, and earned immense popularity among family audiences. Interestingly she is a model-turned actress, who got type casted to traditional woman roles. Her pairing with Amol Palekar in Rajnigandha and Chhoti Si Baat, both directed by Basu Chatterjee got appreciated most.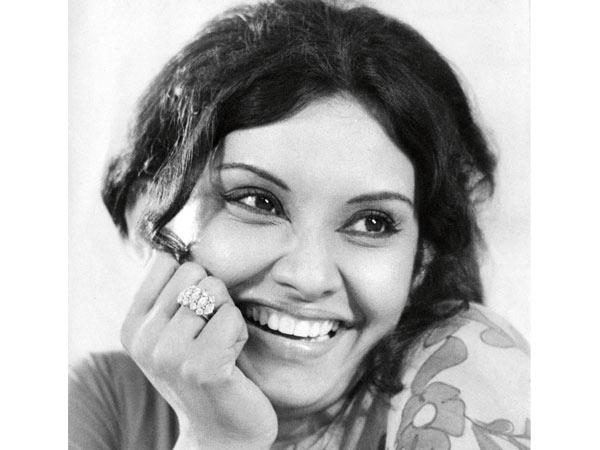 Vidya Sinha was born exactly three months after Indian independence in Mumbai. She belonged to a family with filmy background. Her father Pratap A. Rana was a Bollywood writer and producer, who produced three films, Parwana (1947), Vidya (1948) and Jeet (1949). Her maternal grandfather Mohan Sinha was also a film producer. Vidya has been interested in modelling and films, and she started off as a model. She was crowned Miss Bombay at the age of 18 in 1965, after which she started her modelling journey. As an actress, she was rediscovered by Basu Chatterjee, who gave her an entirely new image. She did only a few films before her first marriage. After marriage she continued with her profession.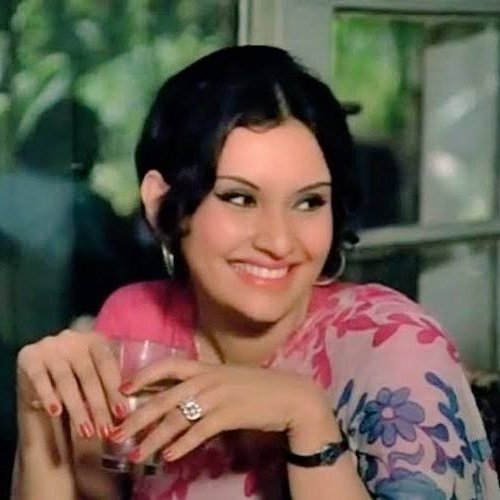 Raja Kaka (1974) opposite Kiran Kumar marked her screen debut. Yet as an actress she earned recognition through Rajnigandha released the same year. Basu Chatterjee came across a photo published in a film tabloid, where she appeared with simple 'Chotti' and he felt she is the right person to do the lead role. Most of the artists associated with the movie were new, with less experience in cine field. This single movie was sufficient to establish her as a lead actress of low budget films, and she did several such films in a row. Apart from Basu Chatterjee, she worked with B. R. Chopra, Sawan Kumar etc. Some of her other major works include – Pati Patni Aur Who, Choti Is Baat, Tumhare Liye, Karma, Mukti, Hawas, Inkaar, Kitab, Meera etc. She retired from acting in the late 1980s when she got only supporting roles and got busy with bringing up her adopted daughter. She played Kumar Gaurav's mother in Love Story in her middle ages.
Almost after two decades of sabbatical she returned to miniscreen playing supporting roles. It was after the death of her first husband. The show – Bahu Rani in year 2000 marked her comeback. She was later seen in a few more TV shows such as Qubool Hai, Itti Si Khushi, Hum Do Hain Na, Bhabhi Kavyanjali, Haar Jeet etc. In 2011 she did one, but her final film role in blockbuster, Bodyguard, where she played Kareena Kapoor's mother in the movie. She passed away in 2019 folloiwng respiratory issues.
Vidya Sinha – Some interesting and less-known facts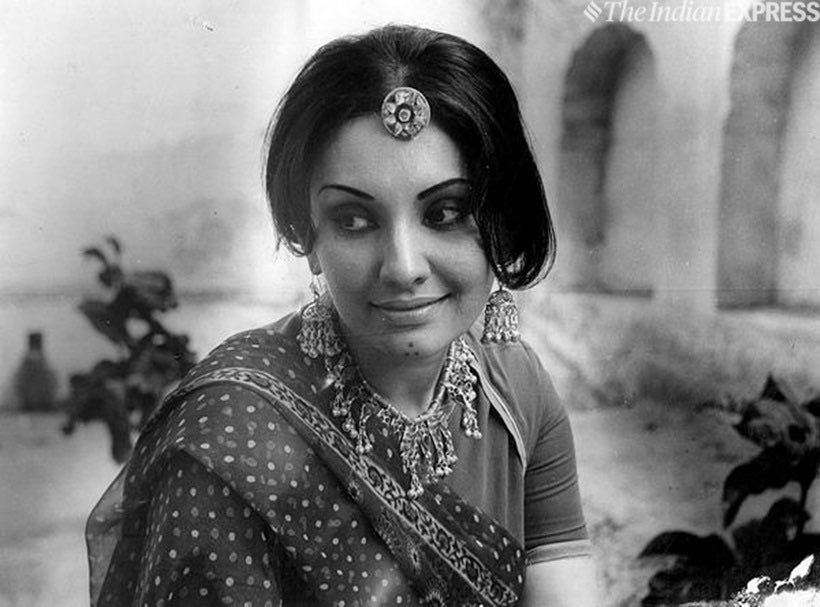 1. She first married in 1976. But she didn't have any children and adopted a child after 13 years.
2. Though Vidya Sinha wanted to do modern roles also, she got type casted for next-door girl villages. Rarely did filmmakers approach her with modern roles.
3. Josh (1981) is the single movie of her career, where she played a negative role. It's one of the very rare glamorous roles she portrayed on screen.
4. She has been paired with Rajesh Khanna, Shashi Kapoor, Vinod Khanna, Amol Palekar, Sanjeev Kumar, Shatrughan Sinha, Vinod Mehra and many other top actors of 1970s.
5. She was married twice. First she married a Tamil Brahmin named Venkateshwaran Iyer in 1976 and also adopted a daughter in 1989. After his death in 1996, she briefly dated Australian doctor Netaji Bhimrao Salunke whom she met online while at Australia, and married him. However she divorced him in 2009 stating domestic violence and also won the legal battle to get maintenance.
6. She appeared in around 30 films before she took a break and got busy with family life.
7. She was a devotee of Sai Baba and used to recite two chapters of his Sai Satcharita every day.
8. She was a strict vegetarian. But once Sanjeev Kumar played a prank, and made her eat prawns telling that it's Chinese potato.
Vidya Sinha – Top Bollywood Songs
1. Tumhein Dekhti Hoon from Tumhare Liye
2. Kai Baar Yuheen Dekha Hai from Rajnigandha
3. Rajnigandha Phool Tumhaare from Rajnigandha
4. Jaaneman Jaaneman Tere Do Nayan from Choti Se Baat
5. Na Jaane Kyon Hota Hai Yeh Zindagi Ke Saath from Choti Se Baat
6. Thande Thande Paani Se Nahana from Pati Patni Aur Woh
7. Ladki Cycle Wali from Pati Patni Aur Woh
8. Sheesha Sharab Shabnam from Josh
9. Lalla Lalla Lori Doodh Ki Katori from Mukti
10. Chodo Yeh Nigahein from Inkaar
11. Samay Tu Dheere Dheere Chal from Karm
12. Tumhare Bin Guzare Hain from Aatmaram
(Visited 659 times, 1 visits today)