Top 10 title tracks composed by A. R. Rahman in Bollywood
A.R. Rahman owns a rich collection of songs, both in Hindi and Tamil, a few beings reused alternatively. Have you ever thought which are the best title tracks composed by A. R. Rahman in Bollywood? Title tracks – simply mean track/track which includes the film title. While I checked his huge collection of songs, I could find only a few. He has tuned many theme songs mostly for periodic films. Yet when it comes to title tracks, they are just a few. Here I list 10 beautiful such title tracks.
A. R. Rahman – Top 10 Title tracks in Bollywood
1. Saathiya from Saathiya (Lyricist – Gulzar, Playback Singer – Sonu Nigam)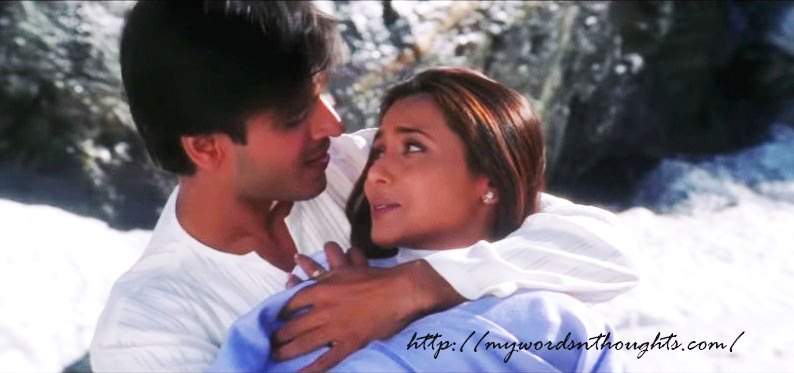 Let me begin the list with the most popular song of Rahman-Sonu combo, which gave the singer the first Filmfare award. Rahman also received Filmfare award, and the songs were huge chartbusters. Saathiya (2002) was a remake of Maniratnam's Alaippayuthey (2000), my most favourite Rahman album ever, with Hariharan's original rendition – Pachai Nirame, my most favourite song. The song depicting different colours of love was filmed on Vivek Oberoi and Rani Mukerji, who made a wonderful pair onscreen.
2. Yeh Dilli Hai Meri Jaan from Delhi 6 (Lyricist – Prasoon Joshi, Playback Singers – Blaaze, Benny Dayal, Tanvi Shah)
The song is often regarded as the anthem of Delhites and loved by Delhi people. But we people too love its wonderful tune by Rahman, lovely orchestra and the flawless rendition by its playback singers. The movie starring Abhishek Bachchan and Sonam Kapoor flopped at box office. However Rahman earned Filmfare award for its lovely tracks.
3. Roja Jaaneman from Roja (Lyricist – P. K. Mishra, Playback Singers – SPB & Sujatha/Hariharan & Sujatha)
This evergreen title track is one of the best loved tracks of Rahman ever. Roja marked the debut of Rahman as a music director, he bagged National award for his debut work and the rest, as everyone says is history. The song had two versions sung by SPB and Hariharan, and Sujatha Mohan provided back vocals for both the versions. The songs featured Arvind Swamy and Madhoo. Time magazine listed Roja's music among "10 Best Soundtracks" of all time, and the album is widely regarded as a milestone of Indian and Tamil music.
4. Dil Se Re from Dil Se (Lyricist – Gulzar, Playback Singer – A. R. Rahman)
One of the early tracks which established Rahman as a playback singer, camera work of this song too is amazing. The song was filmed on Shah Rukh Khan and Manisha Koirala.
5. Taal Se Taal Mila from Taal (Lyricist – Anand Bakshi, Playback Singers – Udit Narayan, Alka Yagnik)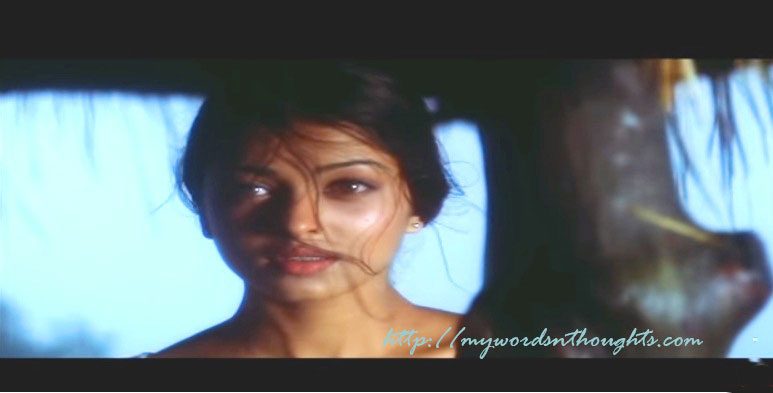 The title song with rain in the backdrop was filmed on Aishwarya Rai and Akshaye Khanna. Rai's dance steps too are beautiful. Interestingly Alka Yagnik won her first two Filmfare awards in Rahman's music, singing duets with Udit Narayan. The songs are Taal Se Taal and O Re Chori.
6. Rangeela Re from Rangeela (Lyricist – Mehboob, Playback Singers – Asha Bhosle, Aditya Narayan)
The title track featuring Urmila Matondkar was the highlight of the film and it was a huge rage across the country when got released. The song also revived the career of singing legend Asha Bhosle. Read more. The movie marked the Bollywood debut of A. R. Rahman and became a music sensation overnight. The album earned numerous music awards, and Rahman too received two Filmfare awards including best music score and R. D. Burman new talent award.
7. Ta Ram Pam Pam from Doli Sajake Rakhna (Lyricist – Mehboob, Playback Singers – Babul Supriyo, Srinivas)
Doli Sajake Rakhna is one among the underrated albums of Rahman, yet most of the songs got noticed. Movie too was not a commercial hit. The song was filmed on Akshaye Khanna and audience can view a few scenes of Mohanlal's Malayalam movie Chandralekha in the background, directed by Priyadarshan himself. Through Doli Sajake Rakhna Priyadarshan gave first break to Jyothika, who later went on to become a huge star in Tamil cinema.
8. Raanjhanaa Hua Mai Tera from Raanjhanaa (Lyricist – Irshad Kamil, Playback Singers – Shiraz Uppal, Jaswinder Singh)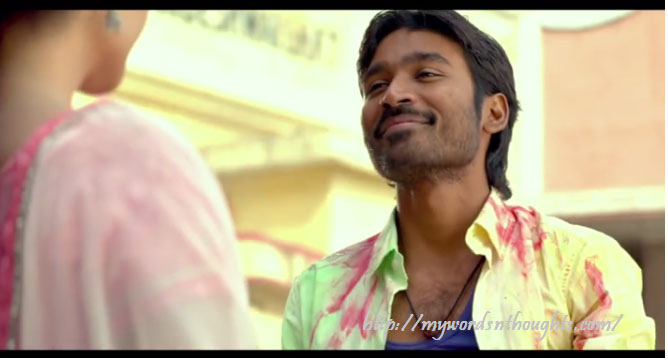 The title track was the highlight of the album. All the songs were popular. The movie marked Bollywood debut of Koleveri fame Dhanush, and the song featured Dhanush alongside Sonam Kapoor. Playback singing was done by Shiraz Uppal and Jaswinder Singh.
9. Yeh Jo Des Hai Tera from Swades (Lyricist: Javed Akhtar, Playback Singer: A. R. Rahman)
The movie starring Shah Rukh Khan was critically acclaimed, but was a commercial failure. But all the songs composed by Rahman became immensely popular. This title track is definitely patriotic, which throws light on the memories on an NRI who stays away from his homeland and thinks about it.
10. Rang De Basanti from Rang De Basanti (Lyricist – Prasoon Joshi, Playback Singer: Daler Mehndi, K. S. Chithra)
This energetic title track featuring Aamir Khan and the supporting star cast is highly energetic and has some fun filled and light moments. All the songs of the album were well-noticed. A. R. Rahman won Filmfare award for best music.
Before I conclude, I just want to mention the prayer song – Iswar Alla from Pukar movie, released in 2000. Voice was rendered by our own Nightingale, Lata Mangeshkar.
Editing this post on 10th June 2020, exactly a few hours after the title track of 'Dil Bechara' got released. Ironically I published this post just two days before June 14. Who predicted then, I am to edit this post within a month with a heavy and broken heart.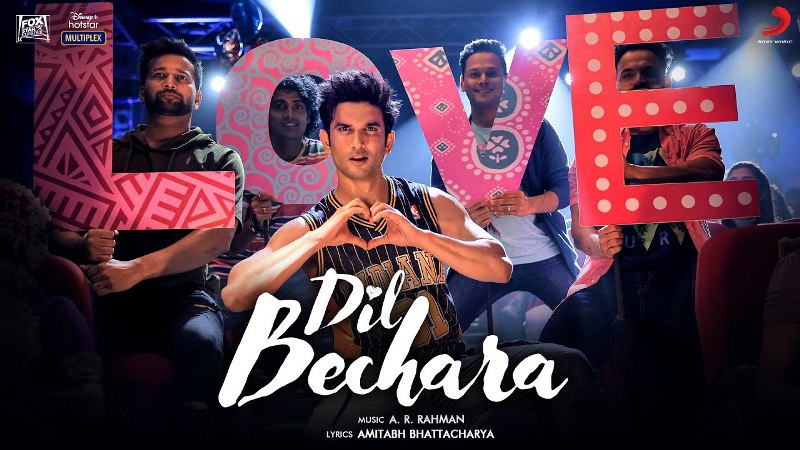 Wow! This swan song of Sushant Singh Rajput is definitely wonderful, and definitely deserves a space in this list. I am not saying it emotionally. Truly it's one of the finest title tracks composed by Rahman in the recent times. And thanks a lot and a lot Rahman Saab for this lovely treat. Farah Khan choreographed this dance track of Sushant without charging any fees, only because she wanted to work with him. Sadly it remained their only work together till now.
The song is to shatter many records for sure, and it has already became the fastest Indian song on Youtube to cross 1 million likes. Yes, it should be. What else can we do, except to adore Sushant and his brilliant works he left for us in his short career span. Let us cherish those memories forever and permanently give him a space in our hearts. Love you Sushant and thanks Rahman, once again. Sushant, a self-made actor with immense dancing skills and a wonderful human being, you will always be missed.
To read a few more articles on A. R. Rahman, please check the links below.
(Visited 258 times, 1 visits today)